Hi friends! Happy Friday! What are you up to this weekend? We're here in VEGAS, baby! We're spending time with our friends Betsy and Jeremy, catching some basketball games (go Wildcats!) and enjoying the typical adult Disneyland shenanigans.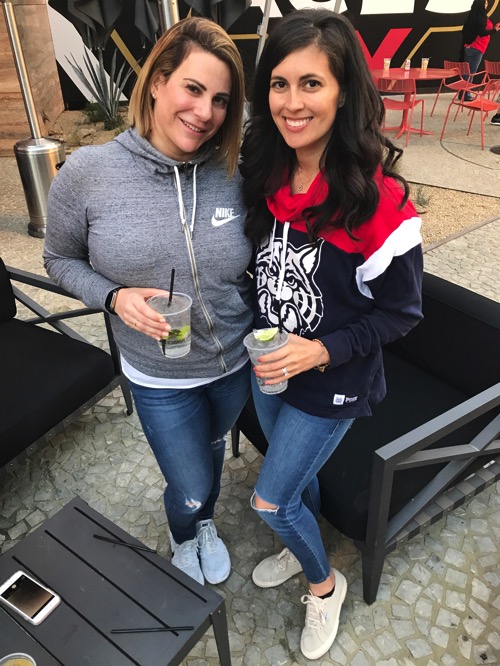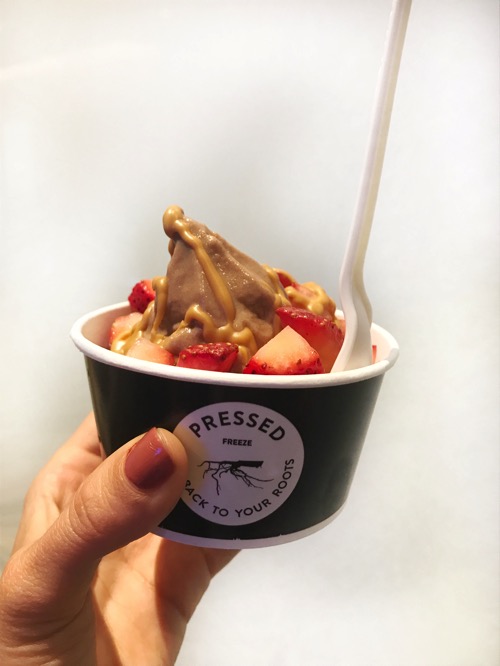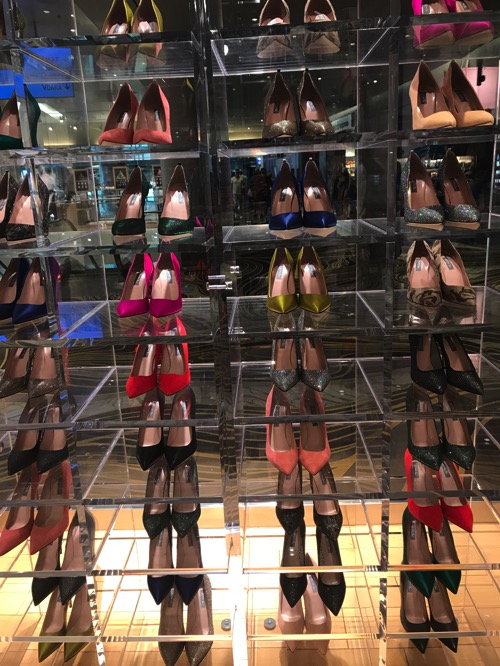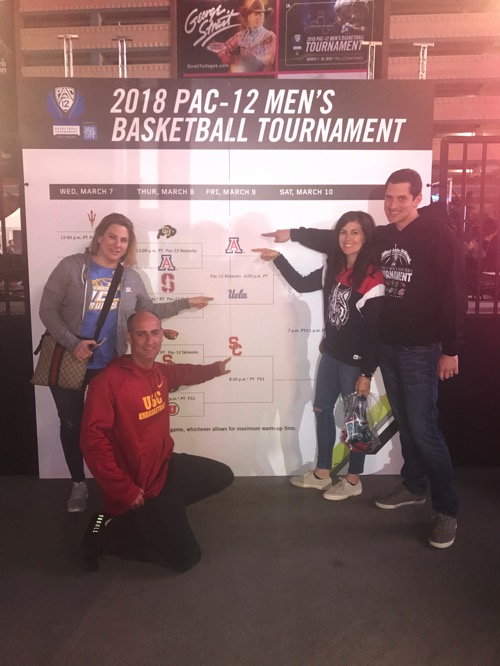 Are there any new amazing restaurants we need to check out? (Craft House will hold my heart as our best meal there so far, and Yellowtail always has incredible sushi.) I'd love to hear your Vegas suggestions!
It's time for the usual Friday Faves party. This is where I share some of my favorite reads, shows, wears, eats, and finds from the week. I always love to hear what you're enjoying, too. Please shout out any of your current faves in the comments section of this post!
Fashion + beauty:
– This camo jumpsuit. The color is neutral, so it matches everything, and it's basically like wearing pajamas around all day. I'm a huge fan of outfits that are in one piece (especially dresses, rompers, and jumpsuits) because it makes getting dressed so much faster. I throw it on and go! The best part about it: you can dress it up (like with wedges and a cute jacket) or down with sandals or sneakers.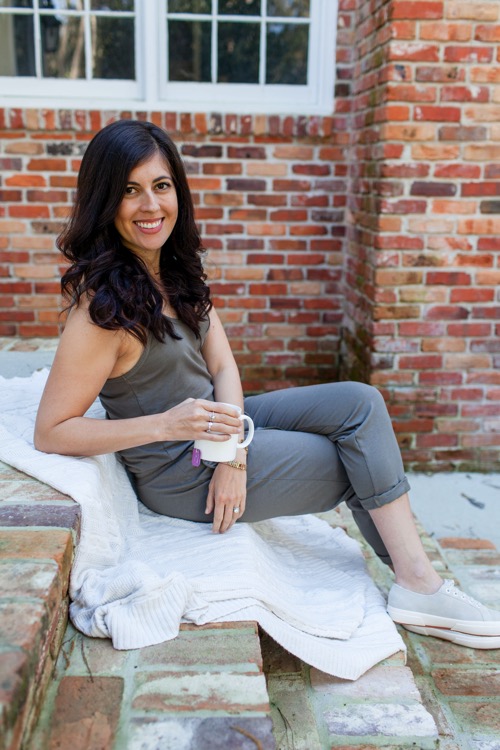 I'm already looking for a similar one in black….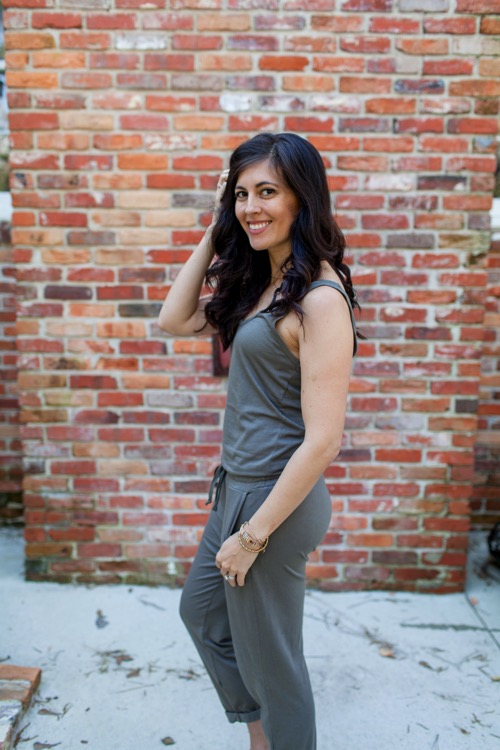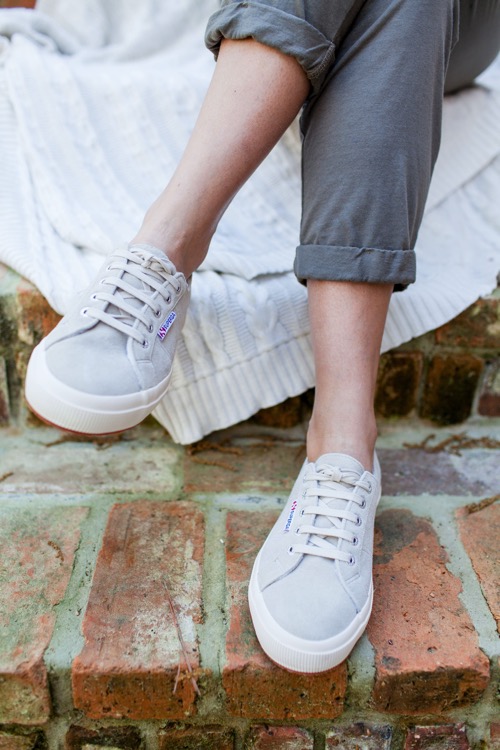 – A steamer. I've been using this more often on wrinkled shirts, and it's so much faster than ironing. It's always such a pain to drag out the iron and ironing board , so I usually don't. Instead, I've been keeping the steamer in the bathroom closet. I can easily plug it in while I'm getting ready, steam my shirt or dress, and go. When I went to found the link for the one we use, I saw this one, which is way less expensive and handheld. So convenient!!
Reads:
– My brother was featured in Mind Body Green! Check it out here.
– Tips for breaking phone addiction.
– Unexpected things people have in their kitchens.
– Tips on stepping away from the phone every now and again.
Eats:
– Giant mixing bowl salads. I've gotten back into my salad beast ways, and have been eating so many lunchtime and dinner salad beasts. (They're also an easy dinner since the Pilot flew nights this past week. I'd feed the girls and make a mixing bowl salad to eat while I watched them play in the bathtub.) I don't have a fancy salad chopper, but instead, I use my giant Pampered Chef pizza cutter in the mixing bowl. It works PERFECTLY and something about chopping everything makes it so much more enjoyable to eat. I like a bit of everything in each bite.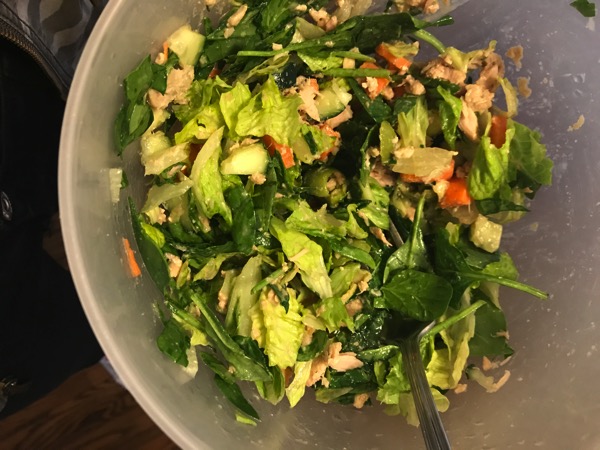 – I can't wait to try Barrio Sandwich (made on my fave bread everrrrr) next time we're in Tucson.
– This grain bowl looks amazing.
– I'm going to make these cookies for the girls! (And myself.)
Fitness:
– How to be extra in your fitness classes. I've never seen this person in real life. (<— sarcasm)
Watch + fun finds:
– This candle. So I can't exactly speak of the burning properties of this candle (a critical factor) because it was a gift, but I can tell you that it smells so darn lovely. It's floral, softly spiced, and extremely comforting… it basically smells like walking into your favorite yoga studio. I think I'll probably end up getting one for myself, and love the idea of using a candle to complement a meditation practice.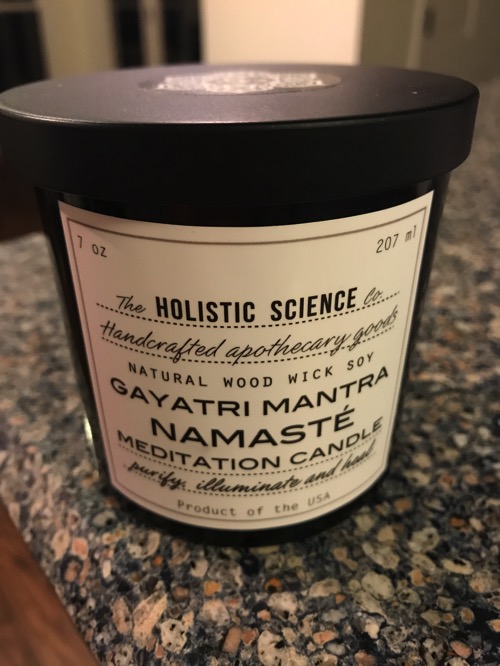 – New episode of "Ew," which had me giggling the entire time. (PS if you're ever bored one night, just watch a bunch of "Ew" episodes from Jimmy Fallon on YouTube. You won't regret it.)
– I can't wait to take the girls to see "Mary Poppins Returns." (Even though it's not going to be released until Christmas.) Emily Blunt has some big shoes to fill, but I think she'll rock it.
– Pentatonix's rendition of "Havana."
Not a fave: this almond milk Bailey's. I was SO excited about finally trying this, but was disappointed. It was kind of watery and bland-tasting, especially compared to the bold flavor of original. When I make my Lucky Irish Girl cocktail this year, I'll be sticking with the classic dairy-full stuff.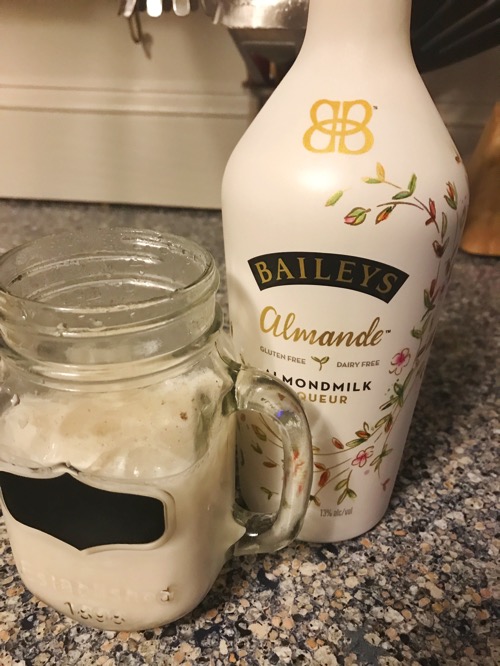 What was your #1 fave from the week? Have you been to Vegas? Any not-so-faves this week?
Have a wonderful day, and I'll see ya on IG stories and Snapchat with Vegas adventures.
xoxo
Gina