4 huge fitness changes I've made
Hi friends! How's the week going? We're back in town after an AMAZING weekend in Vegas! We got to hang out with our friends Betsy and Jeremy, catch some basketball games (Bear Down!) and enjoy the typical adult Disneyland shenanigans. Thank you again to those of you who shared your Vegas recommendations! I'll be back in the morning with a recap of all of the fun from our trip.
For today on the blog, let's talk about fitness. (In my mind lately, I say "fitness" like Bruno Mars says "finesse" and then it gets stuck in my head.) Over the past couple of years, I've made some pretty significant changes to my personal training routine. When I first started lifting weights (omg…15 years ago), I did a pretty solid strength split. Over time, I got more into circuit training and whole-body workouts and stuck with a combo of the two over time. Since I like taking and teaching group fitness classes, it meant that I was training my entire body more often instead of isolating specific muscle groups. When I discovered BODYPUMP and barre, I started to fall in love with endurance training instead of traditional hypertrophy training. I think there are huge benefits to all of these types (especially depending on your personal goals + what you enjoy), but am now back to more of traditional strength split with 1 day reserved for Orangetheory, barre, or a BODYPUMP full-body workout.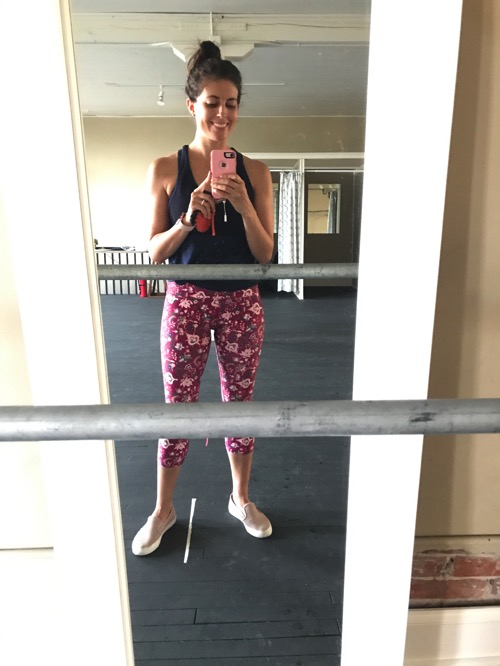 I feel like as I get older (wiser?) and learn more about my body and how it responds to various types of training, it's easier for me to plan out my workouts for the week.
Here are some of the changes I've made over the past couple of years:
-Training legs twice a week. I started working out with a personal trainer while we were in San Diego and worked with her for a few months. I got some comments like, "Why would you work out with a personal trainer if you ARE a personal trainer?" and it's because it's a great way to keep growing and evolving. You can share ideas with each other and see how an outsider can view and change your training plan. It keeps you from getting stale, especially when you're constantly developing training programs for other people. Sometimes when I finally get the chance to hit the gym, the last thing I want to do is come up with my own workout. I'll use the SWEAT App on my phone or try an online workout (like Peloton, barre3, Physique57 or today's Orangetheory workout) just so I don't have to think about it. 😉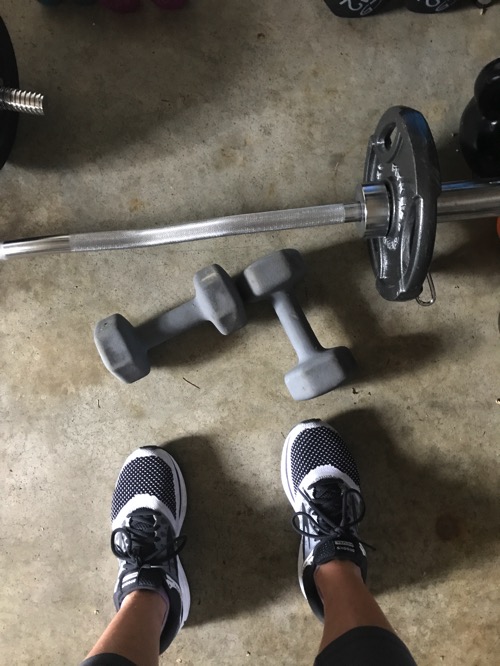 One of the things the trainer told me was that I needed to work out my legs more often. Because I was teaching so many cardio classes, I was burning the muscles off my legs, which took away definition and muscular strength. She suggested training my legs twice a week with heavy weights and doing less cardio if I could help it. Which brings me to the next one:
-Doing less cardio. I LOVE CARDIO. I love to have sweat down my wrists and around my eyeballs, and there's nothing more invigorating than teaching a packed, sweaty spin class, or leaving from Orangetheory completely drenched. While I still do a decent amount of cardio, I'm not going full speed ahead every single day. I've incorporated more days of LISS (Low Intensity Steady State) activities (which can help the body burn fat more effectively) and taking some easy days each week. I've found that it's helped remarkably with adrenal fatigue. I was doing a lot of intense workouts that were wearing down my body, so I found that by doing less, I feel so much better.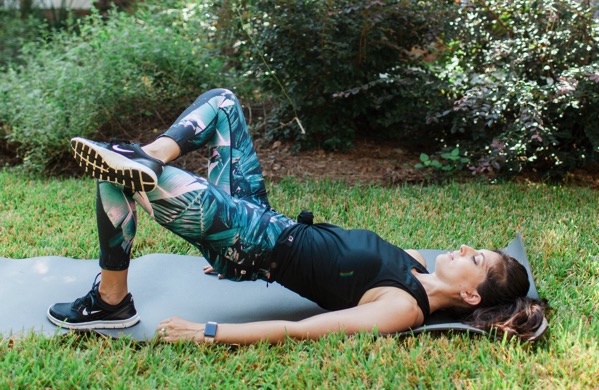 -Eating more strategically. I don't like to think too much about what I eat, besides the "eat like a PRO" (lots of protein and produce) mentality. I have done a couple of things that I really like: carb cycling (loosely; I don't like to turn food into a math project) and nutrition timing. I wait to eat breakfast until I'm awake and actually hungry (usually around 9am, sometimes later) and have protein before my strength workout, protein + carbs after.
Some of my fave pre-workout snacks:
eggs + egg whites (I'll saute some spinach or have a salad with Primal Kitchen dressing to go with it)
Lorissa's Kitchen meat snacks
A small smoothie with ice and Garden of Life protein powder + collagen (I order everything from Thrive Market)
Coconut milk yogurt with protein powder mixed in
An amazeball
Post-workout:
Almost always a smoothie (using this combo!) or
Protein oatmeal (with egg whites)
-Focusing on smart core work. When I birthed our "little" almost-11-lb turkey, I had no idea how bad my abdominal separation would be. Working with a Physical Therapist and doing a ton of research helped me to learn the safest core exercises for me. Even though I had my abs put back together again, I still focus on this training strategy. I will likely never do a sit-up again, and that's ok with me. I'm focused on bringing function and full range of motion back to my core in the safest way possible. You can check out all of my favorite exercises for Diastasis Recti (abnormal abdominal separation) here!
So, tell me friends: what have you learned over time about your personal fitness routines? What changes have brought the most impact?
Is there something you used to do that feels totally silly now? For me, it was the fact that I used to train arms and abs every.single.day because I wanted to "tone" them. *shakes head*
Have a wonderful day, and I'll see ya soon with some Vegas adventures.
xoxo
Gina