Hey friends! Happy Friday to ya. What's going on this weekend? We're meeting up with some friends for dinner, the Greek festival is in town, and I'm filming four (!) new follow-along videos for you with Grant and Katie. I'm thinking an upper body, a lower body, a barre workout, and a total body + HIIT. If there's anything you'd like to see in future videos please let me know! (We recently did this barre workout and this strength and cardio blast.)
I'd love to hear what you have on the menu this weekend!
It's time for the weekly Friday Faves party. This is where I share some of my favorite eats, wears, reads and finds from the week, so please shout out any of your faves in the comments section if you'd like to join in the fun.
Random/life:
Girls' night. We had cooking club this past week and the theme was "All Things Fall." Shannon's kitchen island was filled with so many incredible fall foods, including pumpkin meatballs, balsamic pear salad, pumpkin roll, sweet potato salsa and chips, turkey chili, butternut squash soup, and soooo much more.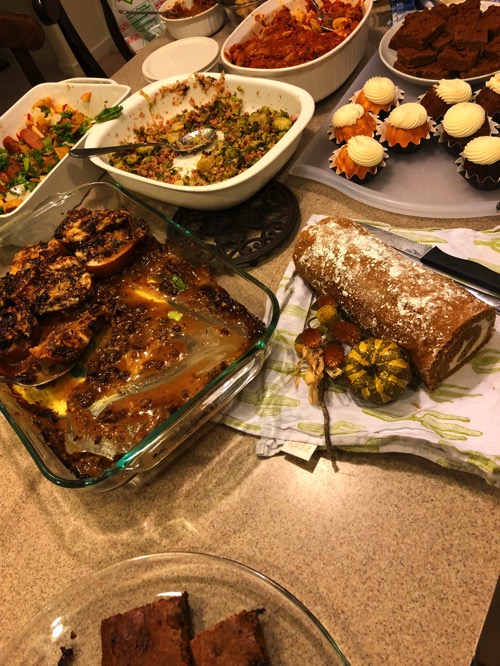 We drank this spiced sangria and chatted the evening away. It was perfect. I look forward to cooking club every month!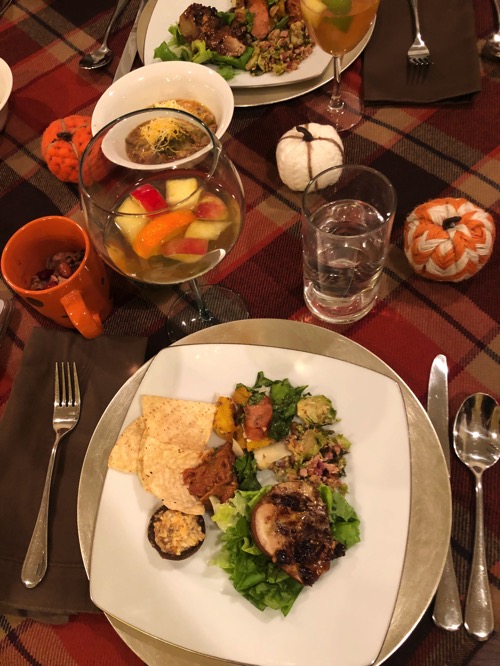 (The wine glass was the size of my face. Olivia Pope would be proud.)
3 pumpkin things I'm loving so much:
– These flourless pumpkin bars. This is what I made for cooking club since I was in a time crunch and a few friends are strictly gluten and dairy-free. (I wanted to make a dessert they could eat!) They were just as amazing as I remembered them. If you're looking for a quick and healthy pumpkin dessert, this is it!
– Pumpkin candles from Trader Joe's! The girls and I went into Trader Joe's for fruit and came out with everything pumpkin that they had + a cinnamon broom because 'tis the season. Praise be that the girls love pumpkin and squash things as much as yours truly. (PS they're obsessed with the new frozen butternut squash mac n' cheese. It's amazing.)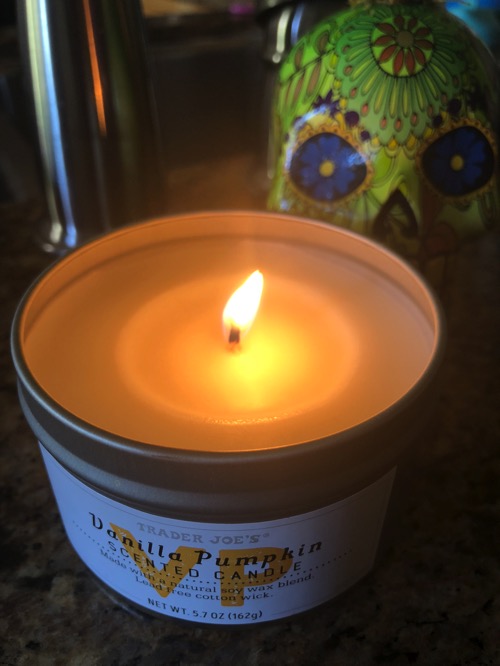 – Pumpkin Pie Perfect Bars. This is probably my very favorite flavor. It was worth the wait and hunt to find them.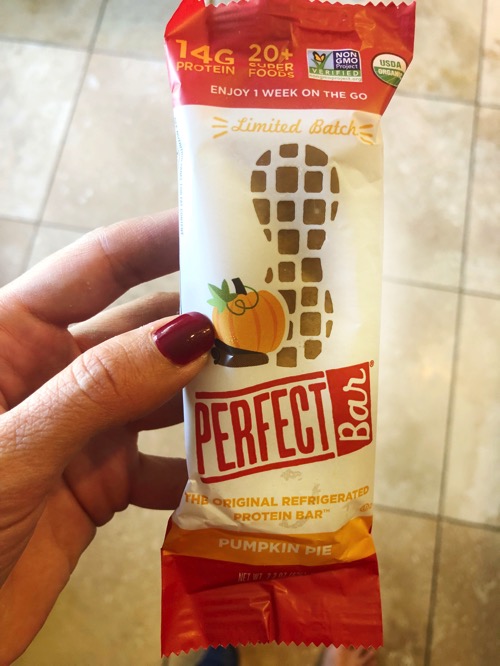 The girls snuggled up and fell asleep like this together. They're the sweetest little sisters.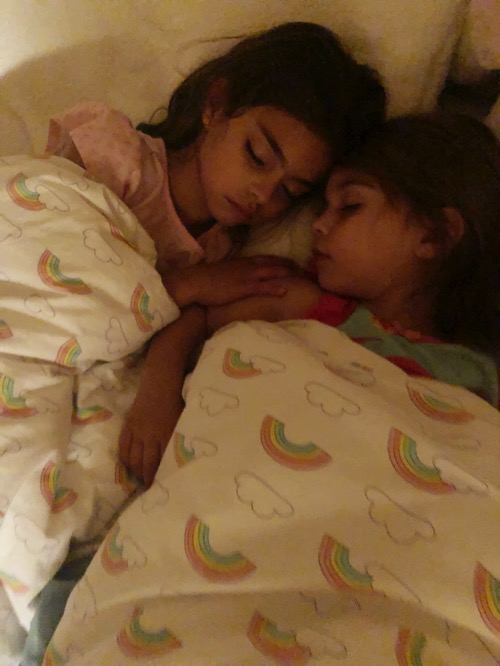 Food and recipes:
Skinny Dipped almonds. I'm so excited to be partnering with them this year because they've quickly became my favorite healthy snack that tastes like dessert.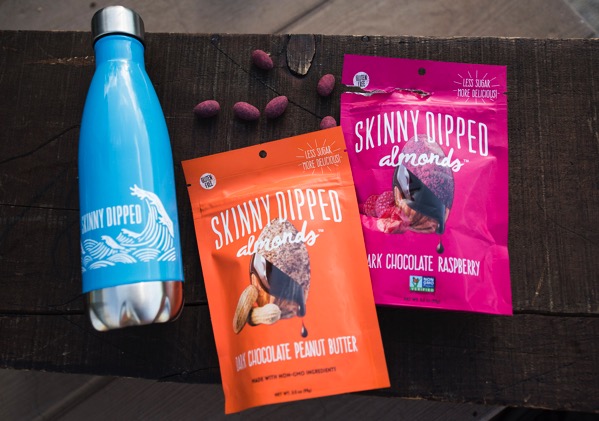 So many chocolate-covered almonds have a weird waxy coating and way too much of it. These actually taste like real chocolate and the chocolate to almond ratio is perfection. They're lower in sugar and the different flavors are SO.INSANELY.GOOD. The dark chocolate peanut butter tastes like the best peanut butter cup. You can find them at Target!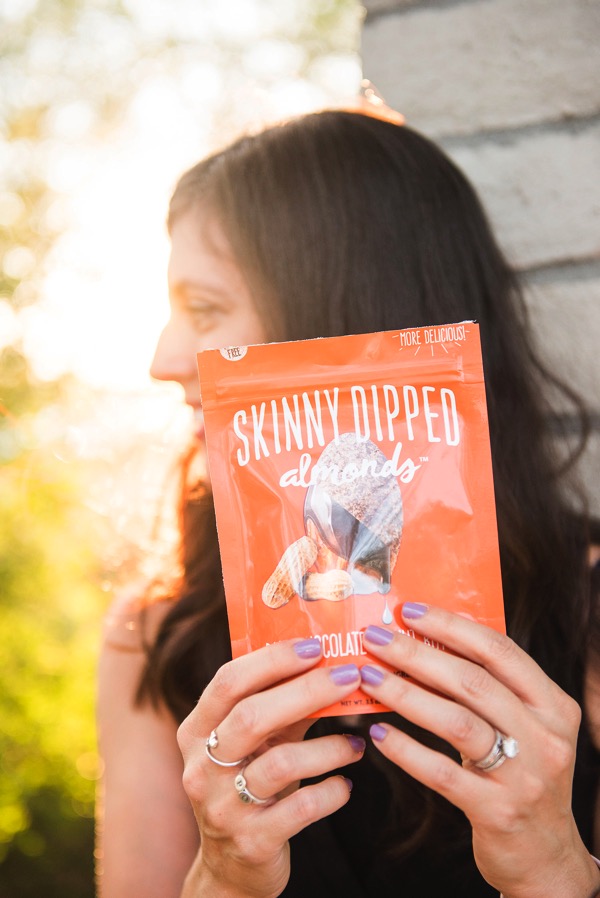 I need to try this creamy cauliflower shrimp chowder.
A couple of meal faves from lately:
A quick lunch for low-carb day. This was Trader Joe's cauliflower rice with veggies (it has bell pepper, scallion, carrots, peas and corn) with chicken thighs, kale, topped with Primal Kitchen Green Goddess dressing. (I order the dressing from Thrive.) It was so satisfying and P ended up requesting a bowl, too.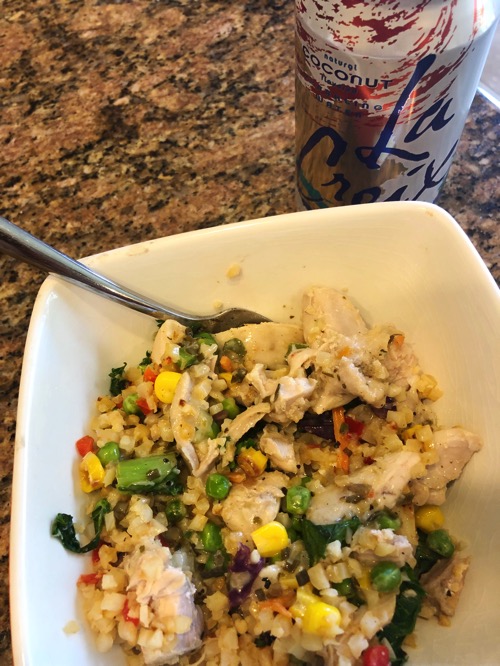 Read, watch, listen:
Welp. A friend posted this on Facebook and I did the full-on ugly cry. It was just a little too real right now.
And since we're crying already, watch this, too.
"You are the author of your life."
Don't forget to check out this week's podcast episode with Brittany here!
If Hugh Jackman is in it, we're going to NYC. (I love him.)
This made me laugh out loud: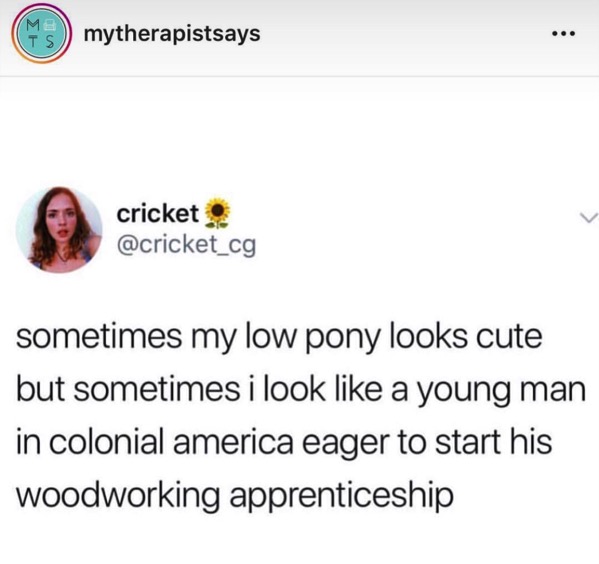 (Source)
So much truth and I always think a low pony looks just a little weird on me. This explains it so perfectly.
My latest post for WebMD with over-hyped exercises is here.
Fashion and beauty:
I ordered this top to wear to CJU and it didn't end up making it on time, but I know I'll be wearing it through fall and winter. I LOVE that it looks chic and put-together without being too dressy. I want all the colors now.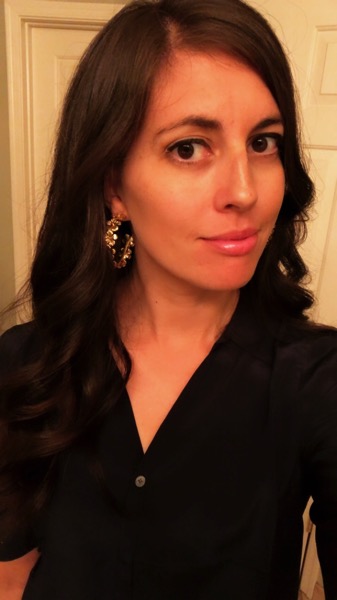 (With these fun floral hoops!)
Fitness: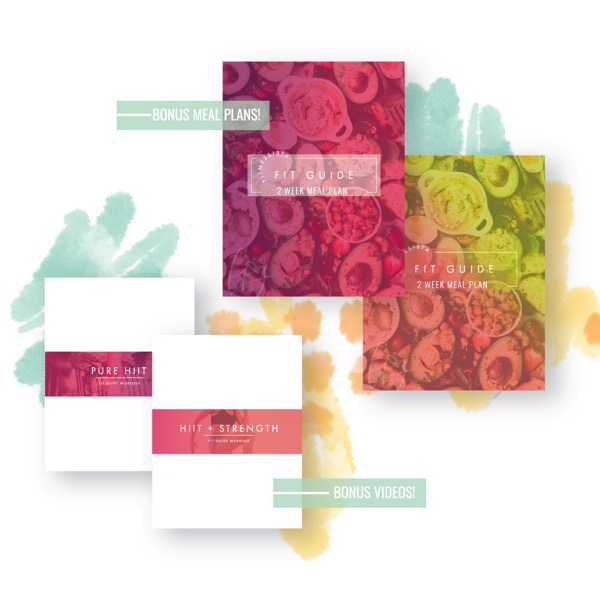 This is the last chance to get the Fit Guides for the intro price. They'll be jumping up to $97 tonight! These workouts are fun, totally new, and a great way to add challenge to your routine + create consistency as we head into the holiday season. Don't let fitness be one of the things to stress you out. I've got 12 weeks of workouts based on your goals and what you like to do, meal plans from an RD, 2 bonus follow-along videos, and our interactive Facebook group to ask questions and get motivation. Take the fitness quiz here and check out all of the available plans here.
Happy Friday, friends!
xo
Gina