Hi friends! Happy Friday! What's going on this weekend? We're just going to continue the birthday celebration that started Wednesday and keeps rolling through the weekend.
We had the fam over on Wednesday evening to celebrate the Pilot's birthday! I ordered mini chimichangas, chips and salsa from Calle Tepa, and made three giant pans full of enchiladas + Mexican rice. Madre brought over the best beans and two cakes, Kyle brought guac, and we had beers and margaritas. It was perfection. When the cousins and family come over, they get the biggest kick out of the guinea pigs. Everly loves them and it's so cute.
Singing to the birthday guy: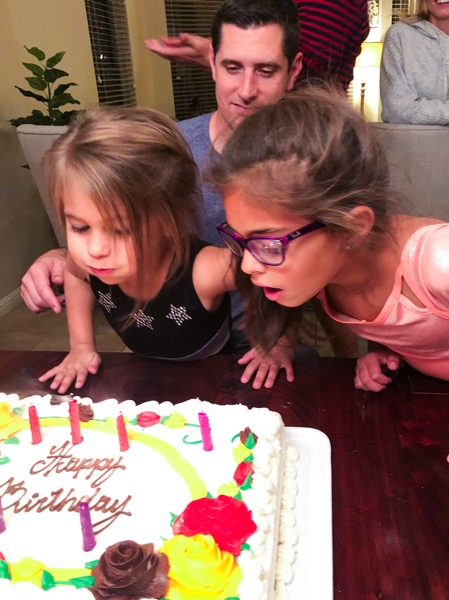 (My MIL also flew in this week and it's been so wonderful to have her in town celebrating with us)
P's birthday is tomorrow; I went into labor on the Pilot's birthday. I thought it would be fast and furious but it was another day and a half until she showed up. Well worth the wait, I say. 😉
I get emotional before every single birthday. I feel like I'm doing ok and before I know it, I'm frosting cupcakes with tears rolling down my face. Watching them grow is bittersweet. Each day we get biggest glimpses into their personalities, and they just keep getting smarter and more fun, but they grow so darn fast.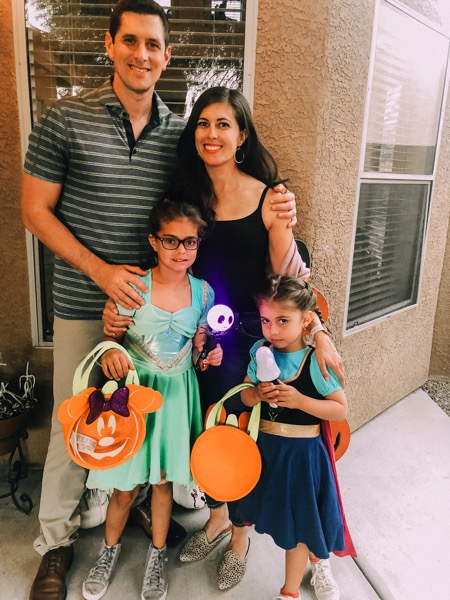 (Before Trunk or Treat for P's school)
It's time for some Friday Faves. This is where I share some of my fave finds from the week and around the web. I love hearing about your faves, too, so please shout out something you're loving in the comments section.
Fashion + beauty:
Beautycounter is having a secret flash sale! It's 10% off sitewide with the code YFT and the best part is that you can use it on full regimens, flawless in five, and holiday! These are usually excluded from promos. If you've been waiting to try Beautycounter, this is the perfect time.
Some faves:
Lip gloss. These are perfect to have stashed in your purse for a little shine that's not sticky. They also have new jellies for holiday which make awesome stocking stuffers.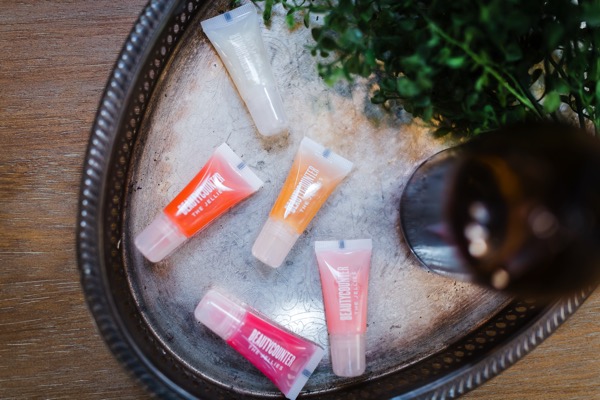 Dew Skin. Our tinted moisturizer with SPF.
The Countertime Collection! I'm OBSESSED with this collection. It feels luxurious and works extremely well, but of course, only has safe ingredients. I like a super thick night cream and the supreme cream is a dream come true.
Overnight peel! This is one of our most popular products. I notice a huge visible difference when this is in my routine. It makes my skin brighter, tighter, and can help with fine lines and discoloration.
Holiday palettes. So many gorgeous options!
If you join as a Band of Beauty member, you also receive a full-sized free charcoal mask and free shipping over $100. Check it out here!
Luxe touches to add to any outfit.
Fitness and healthy eats:
HIIT Bootcamp enrollment ends tonight! You'll get all of the videos and files tomorrow afternoon and we rock and roll on Monday. I'd love to have you join in the fun! Let's head into the holiday season feeling amazing. Sign up here.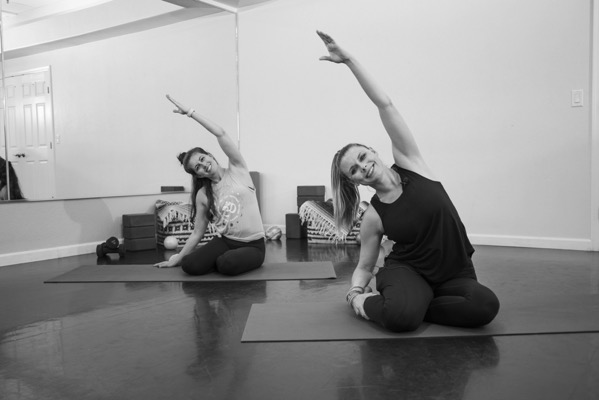 Instant Pot mustard chicken looks so good and easy.
Dirt cups with avocado pudding.
Healthy throw-together meal ideas.
A festive workout for Halloween. 😉 (and a pumpkin that was way heavier than I was expecting)

Read, watch, listen:
Loved this post from Julie so perfectly describing some of the best parts of motherhood.
Mind-blowing ways how meditation improves your health.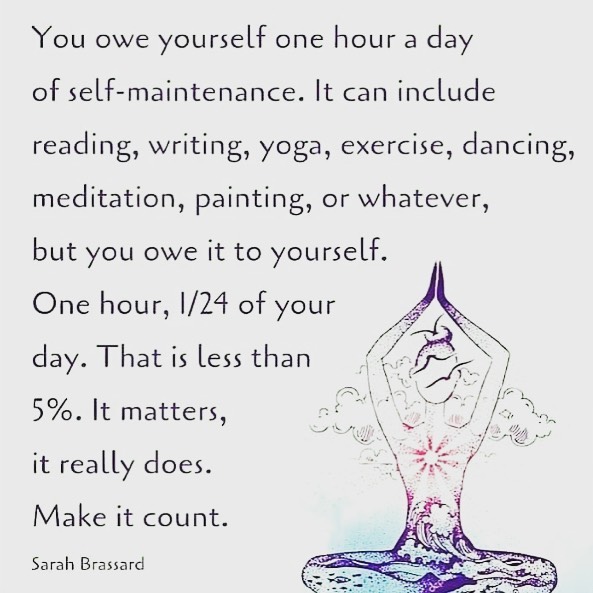 Happy Friday!!
xo
Gina