One-song workout: Señorita (Abs and core)
This is a one-song abs and core workout to Shaun Mendes' "Señorita." Get a great workout at home in 3 minutes. All you need is your own body weight, an optional dumbbell, and a mat. For even more fun, combine this workout with the legs one-song workout I posted a couple of weeks ago, this HIIT and legs workout and this back and biceps one-song workout.
Hi friends! How's the week going? It's been a great one over here. My MIL gets into town today and we're celebrating the Pilot's birthday tonight. His birthday is tomorrow (!) and P's birthday is Saturday. I can't believe she'll be 4. *cries*
For today, I have a new one-song workout for ya! These haven't gotten a huge response here on the blog, but they've been popular on IG. If you'd like me to keep posting them on the blog, please let me know! If you'd prefer to see this kind of content on IG, I can keep it over there. I have a hard time figuring out what type of content does best where, and since I'm doing so many things right now (especially with the podcast and videos), it's been a little tricky trying to sort everything. Please let me know what you'd like. 🙂
This ab routine is to "Señorita," which was easily one of the catchiest songs of the summer. It cracks me up when the girls sing it… and know all the words. 😉
In the video, I've included some postpartum modifications for the chorus. You can do the entire chorus with your hands against the wall or a countertop (modifying your plank) so you decrease the intra-abdominal pressure.
Here's what the workout looks like: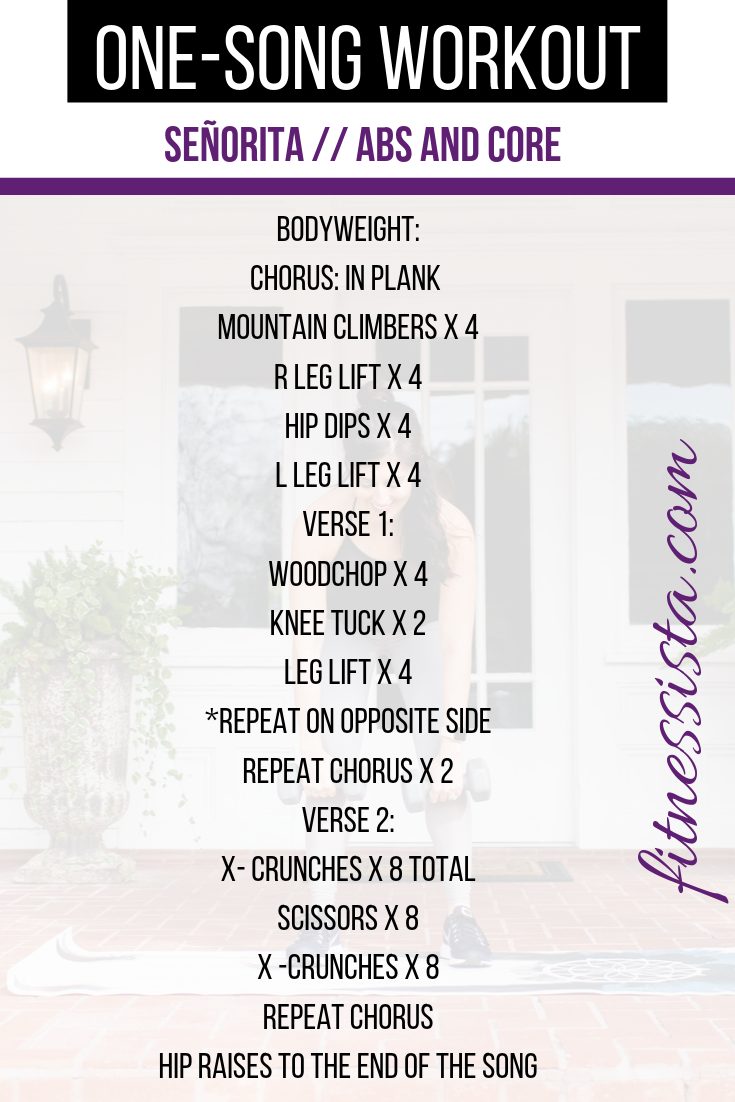 and here's the full follow-along video! It's a fun one. 🙂
One-song workout to Señorita: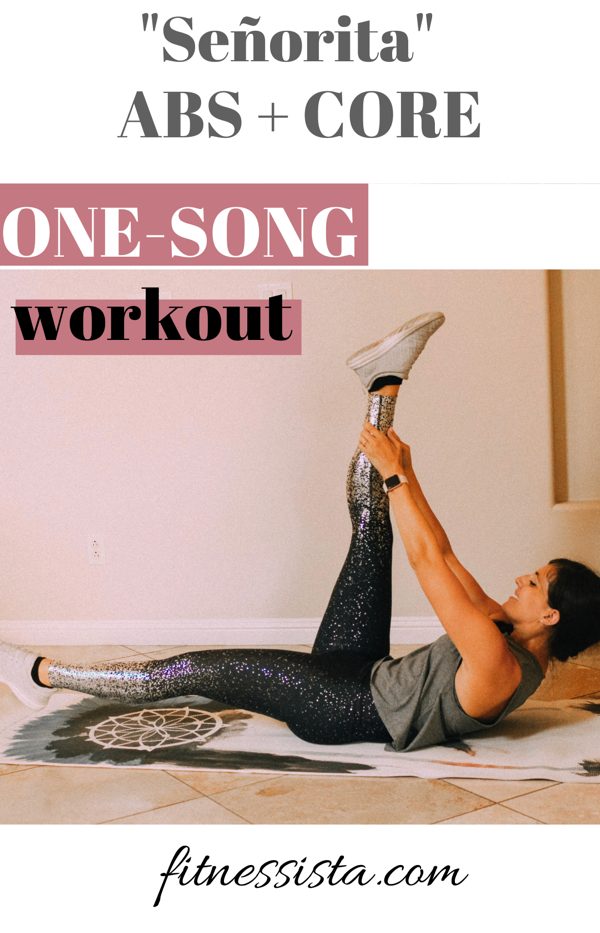 Have a happy Wednesday and I'll see ya in the morning!
xo
Gina
Wearing: Beyond Yoga leggings, Carbon 38 tank, APL sneakers