Hi friends! Happy Friday! Hope you're having a wonderful morning. We're moving pretty slowly over here after last night's adventures. P is curled up on the couch with Bella, watching Elena, and I'm here sipping decaf in my jammies. I hope you had a fun and festive Halloween! Ours was a blast.
Audrey from Descendants 3 and Rolly from Puppy Dog Pals.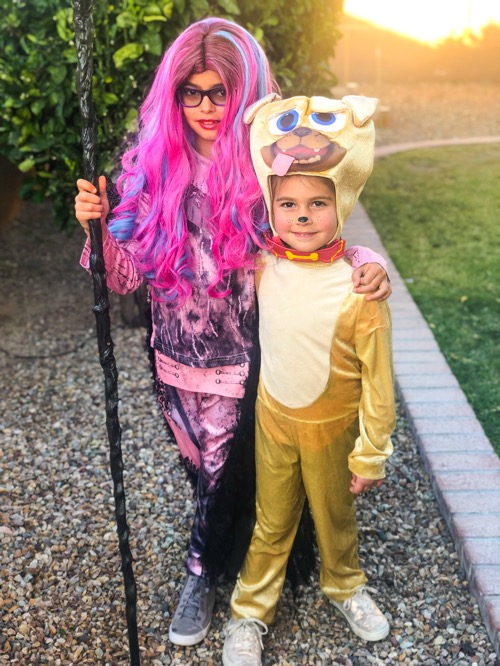 I helped out with Liv's class Halloween party – I was the DJ for their dance party. We put YouTube up on the Smartboard and played Just Dance videos. The kids LOVE THEM and they had some super cute Halloween ones – and then took my last Hell Week class for Orangetheory.
I planned horribly and ended up having to take class 4 days in a row to get my shirt… and they didn't have any more smalls. They ordered more so I'll get it in the next week or so, but I was thinking to myself that the shirt was my only motivation and then I didn't get one lol.
I dressed up like a unicorn for class and my tail only mildly got in the way for rowing and sit-ups to jump squats. 😉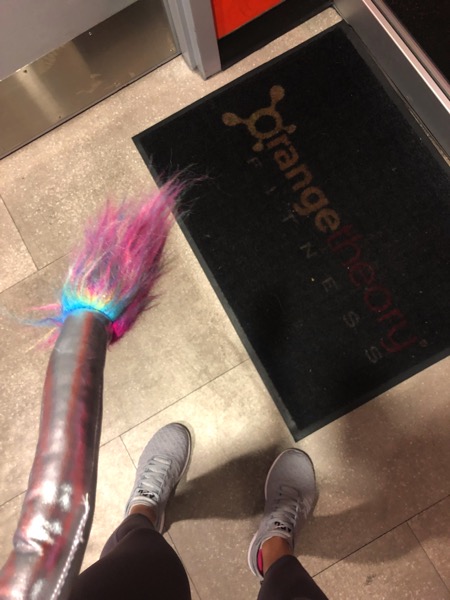 I came home for back-to-back conference calls and then picked up the girls for the rest of the day's festivities. We are officially IN IT for best ages for Halloween. The girls were so excited about everything and had the best time.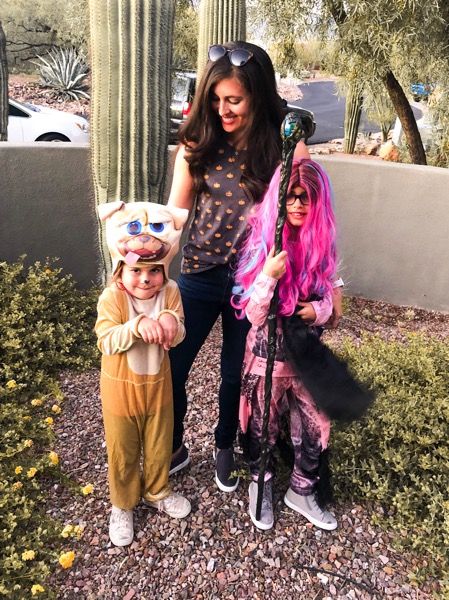 We all met up at my dad's house for Sonoran hot dogs, fruit, salad, and chips, and my stepmom made coffees and hot cocoa for everyone to take trick-or-treating. We had quite the caravan: my dad, stepmom, brother Bailey, his girlfriend Makenzie, her mom, my mom, my stepdad, Kyle, Meg, Everly, baby August, two of Kyle and Meg's friends and their kiddos, and Meg's parents. The only thing missing was the Pilot! He was flying all over the US for the last week and will be back later today. <3 The Halloween decorations were insane and the kiddos ran from house to house, checking out the decorations, being silly and giggling at each other, and eating candy in between.
For now, it's time for the weekly Friday Faves party! Here are some fave finds from the week and around the web. I'd love to hear about your faves, too, if you'll shout out something you're loving in the comments section.
Plant wall
Since we finally painted the red wall "Agreeable Grey," I was looking for some art or something to spruce it up. I kept thinking about the plant walls in Prep & Pastry and we decided to make our own version. We picked up the shelves at Target,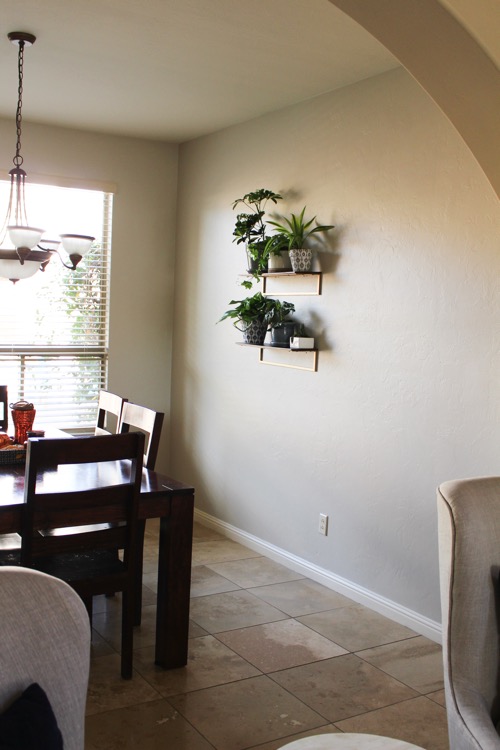 and went to Lowe's for a variety of tall and short plants, with mixed pots. I love how it turned out and is now one of my fave spots in the house.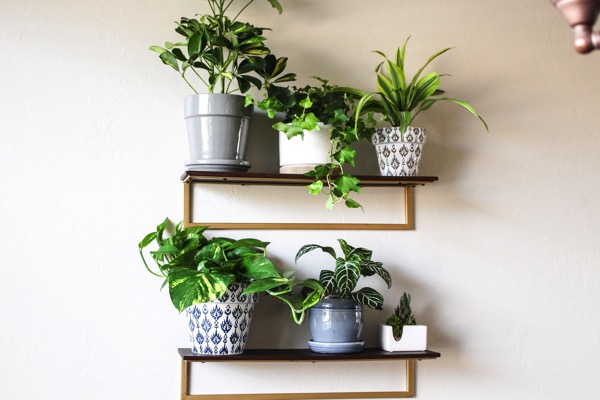 Pumpkin Organifi! I've been drinking this for at least a month before bed. It tastes like pumpkin pie and has soothing reishi, turmeric, and is a great way to wind down before going to sleep. I'll froth it up with almond milk and sprinkle cinnamon on top. (I don't have a referral code but I use Shawn's from the Model Health Show. You get 20% off with the code MODEL)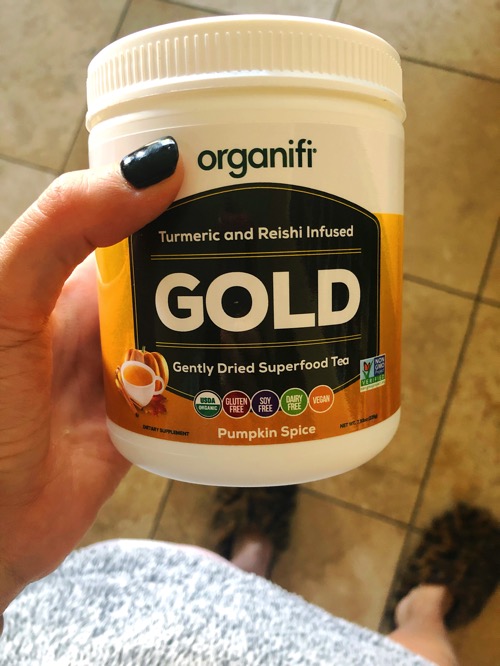 Fashion + beauty:
Obsessed with this holiday eye palette from Beautycounter. I used it for Liv's eye makeup last night and I love that I'm using safe ingredients around her little eyes.
Wubby fleece is on sale! Ordering another one today. 🙂
Express is 50% off all dresses! LOVE this jumpsuit, this sweater dress, this shirt dress, and this leopard mini.
Read, watch, listen:
An unexpected story of love at first sight.
Latest post for WebMD on how to include more produce in your routine.
Tips to soothe your anxious mind.
Lessons from the life of Dolly Parton.
Happy Friday!
xo
Gina