Hi friends! Happy Friday! How's the week treating ya? It's been a great but busy one over here. This weekend, Liv is cheering at a basketball game (so fun!), we're going to the Zoppe circus with friends, and also have a day date planned. I'd love to hear what you have going on!
The other night, the Pilot and I headed to TopGolf for the first time. If you've never been, TopGolf is a multi-level driving range with targets and pretty cool technology; it tracks your points, distance, and golf ball speed. There are a few different games you can play, but we stuck with the classic version. For the record, I'm a horrible golfer. I can do mini golf all day long but when it comes to hitting distance, I often miss the ball. By some bizarre stroke of luck, I hit the ball almost every time and even beat the Pilot for a couple of rounds. Pretty much Tiger Woods now.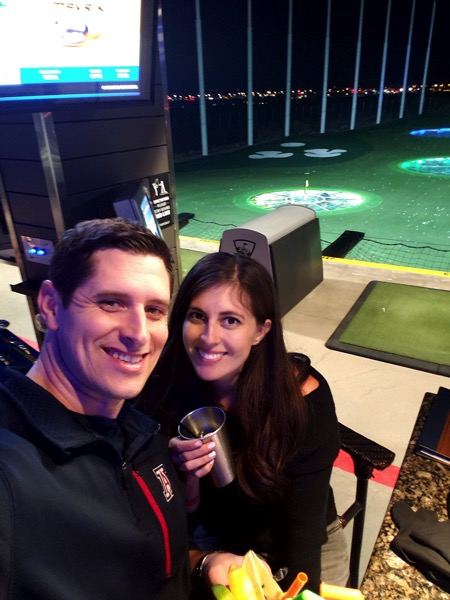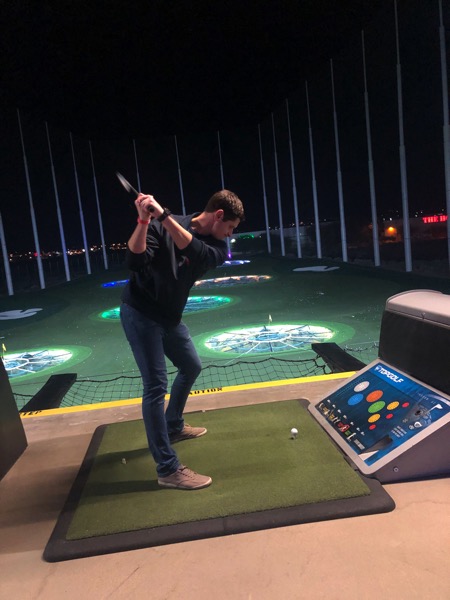 Compared to most entertainment/game venues, they had awesome drinks and food. I got a Moscow mule, a salad with black bean burger, and we shared some grilled wings. We'll definitely be back and taking Kyle and Trevor next time for full golf shenanigans.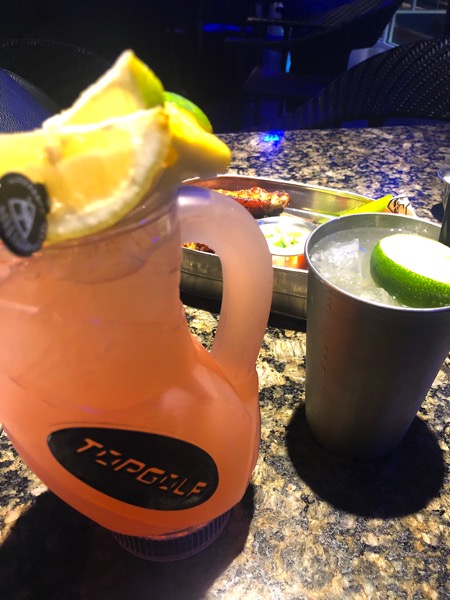 It's time for the weekly Friday Faves party! This is where I share some of my favorite finds from the week and around the web. I always love to hear what you're enjoying, too.
Read, watch, listen:
A simple, yet beautiful, parenting tip.
Three tests for Bachelor contestants before they marry Pilot Pete.
Watch my brother crush it on TV. 🙂
These make me laugh every time.
The full Daytona routine from Cheer will blow your mind.
Fashion + beauty:
I got these bootie sandal things in a recent Trunk Club and LOVE them. They're super comfortable, give me a little bit of height, and I like that they're different without being too much. They'll match a lot of my spring dresses and tops, too.
Flawless in Five promo is still going on! If you order Flawless in Five, you'll get a free retractable brush ($35 value)! This is an excellent intro to our makeup products because you get everything you need for a five-minute morning clean beauty routine. You can pick a tinted moisturizer, concealer pen, brow gel or pencil, mascara, blush, and lip gloss. If you're looking to upgrade your makeup products to safer options, this is such an awesome deal. Shop it up here!
Living in this Wubby sweater all winter especially since we've had another cold(er) spell.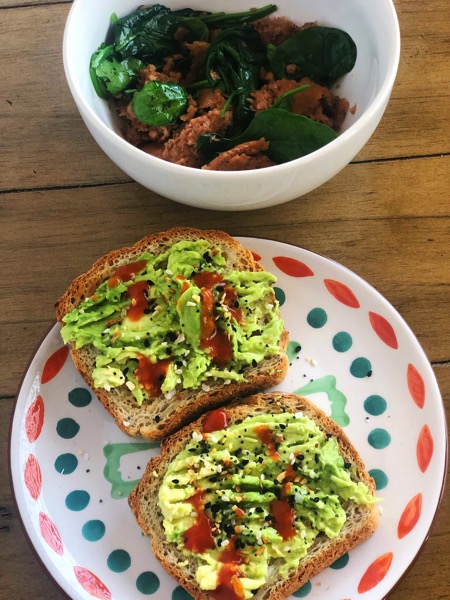 Fitness + good eats:
Gimme these vegan sheet pan fajitas.
Interesting motivation to run a full marathon.
Kalamata olive dip is happening this weekend.
Happy Friday!
xoxo
Gina