048: Self love, dating, and relationships with Jonathon Aslay
Love is the antidote to suffering.

Love is the antidote to emotional chaos.

The more we lean into love, the greater peace we have within ourselves.
You guys. I'm so excited for today's episode. I'm chatting with Jonathon Aslay about self love, relationships, and dating. Self love has become a blanket term that's thrown around, but what does it mean? How does self love affect our physical and emotional wellbeing? How can we cultivate a true self love practice? (And not just frolicking around in a field of daisies)
Here's what we talk about in today's episode:
– What the heck is self love
– How you can make time for it in your new routine
– The dating world (and how to navigate the dating world when you're post-divorce)
– Communication tips for dating (and for life!)
and so.much.more.
Jonathon has an awesome energy and I LOVED talking with him. I hope you enjoy this episode, too!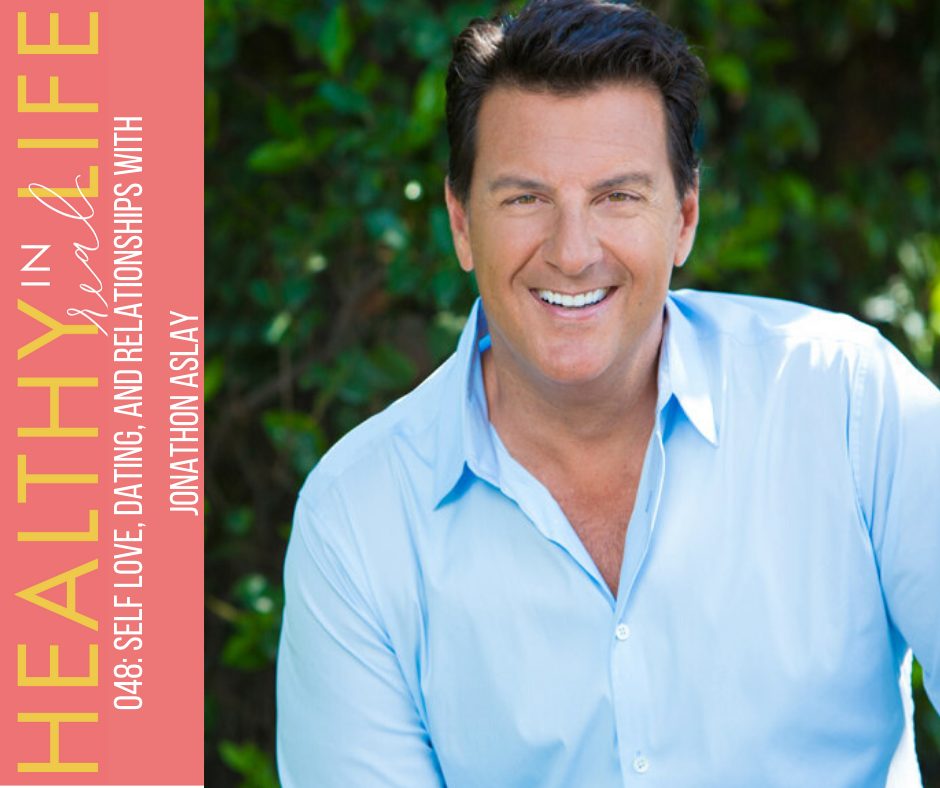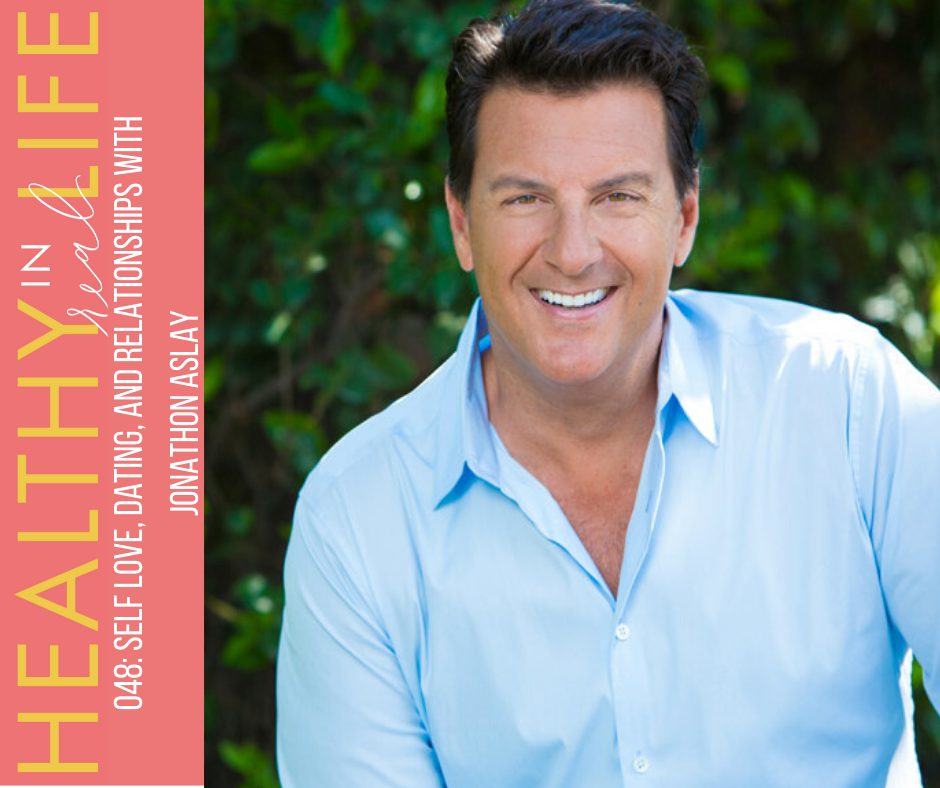 Download the full transcript for this episode here.
If you're not familiar with Jonathon Aslay, here's a bit of background info:
The focus of one of America's Leading Mid-Life Dating Coach has expanded into a deeper, essential philosophy of what it truly means to LOVE. After losing his 19-year-old son Connor in 2018, Jonathon Aslay's grief led him on a soul-searching inner journey, where he became aware of an often-overlooked dimension of the dating conversation. He realized that the process of dating reveals the most common emotional health issue faced by many singles seeking a partner: a distressing lack of self-worth, self-regard, and self-love.
Today, he is on a mission of encouraging both men and women to fully love themselves with a new book, "What The Heck Is Self-Love Anyway?"—packed with fun, engaging spiritual and personal growth practices—and his dynamic Mid-Life Love Mastery mentorship program, that inspires hundreds of people daily, around the world.
You can find him on his website and on Instagram.
Get Jonathon's book here! You can read two chapters for free here.
Resources from this episode:
Don't forget to sign up for your free 21 days of Les Mills On Demand! This is one of my all-time favorite workout platforms. The instructors are knowledgeable and motivating, plus the music is incredible. There are so many different formats, you'll definitely find something you love. Get your free workouts here.
Thank you so much for listening and for all of your support with the podcast! Please leave a rating or review if you enjoyed this episode. If you leave a rating, head to this page and you'll get a little "thank you" gift from me to you.
You can listen and subscribe to the podcast on iTunes, Stitcher, and Google Play.