Hi friends! Happy Friday! Hope you're enjoying the morning. New post up on the Family page here about core training during pregnancy.
What are you up to this weekend? It's supposed to be another scorcher, so we ordered another portable AC unit and are planning on hanging out in the ocean as much as possible. We're excited to see friends, enjoy some down time, and take our little ballerina and yogini to her classes.
Here are some of the faves from the week and around the web:
Naptime with noodle. This week, I've been worthless to the world by about noon, and Liv has surprised me with wanting to nap the past few days. (She hasn't napped consistently in a couple of months now.) Instead of cranking through the to-do list as usual, I take my contacts out and lie down with her to crash out. It's been amazing.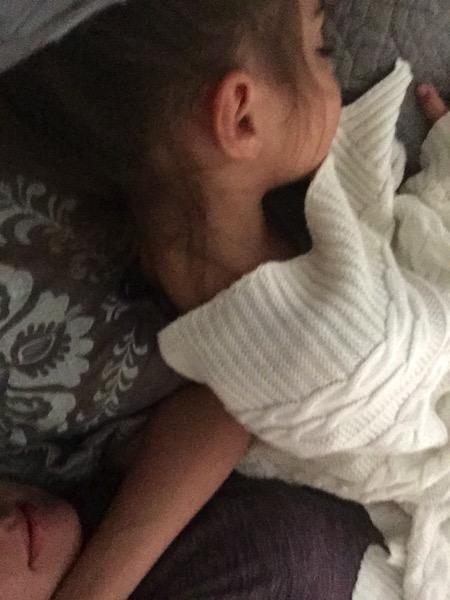 Seasons 52 date with that one Pilot guy I really like. We went on TWO dates this week.. I don't even know who we are.
I could eat their salmon salad every day: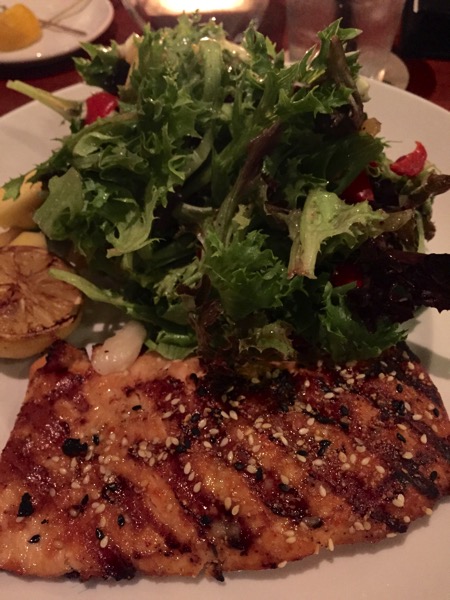 and am thankful that the Pilot likes sharing multiple desserts with me. 🙂 It makes me think of the Orlando days when we'd tell the server to please leave the whole tray. They were like, "What?!"
You have to try all of the flavors at least once. The seasonal pumpkin was like Thanksgiving in a shot glass.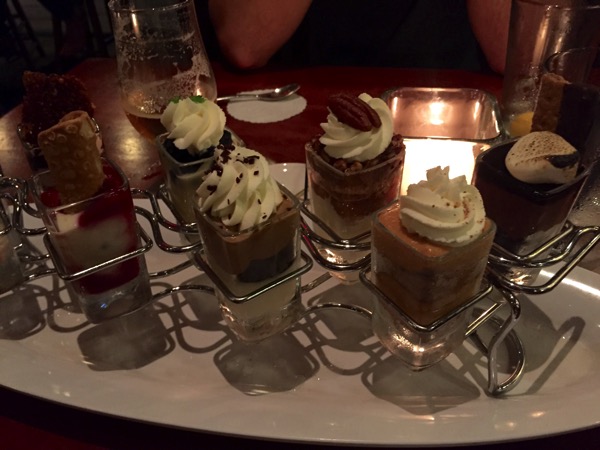 Simple lunchtime salad with romaine, strawberries, feta, pecans and fig balsamic vinegar: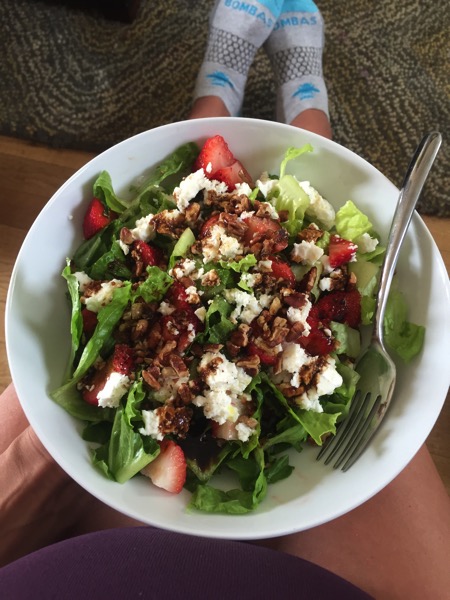 Fall details around the house: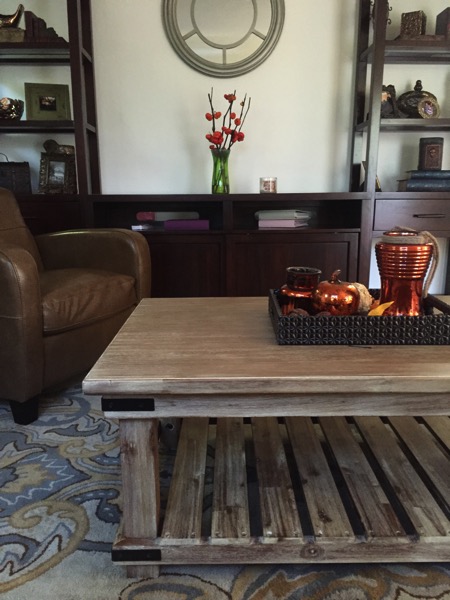 Treadmill walking at 39 weeks: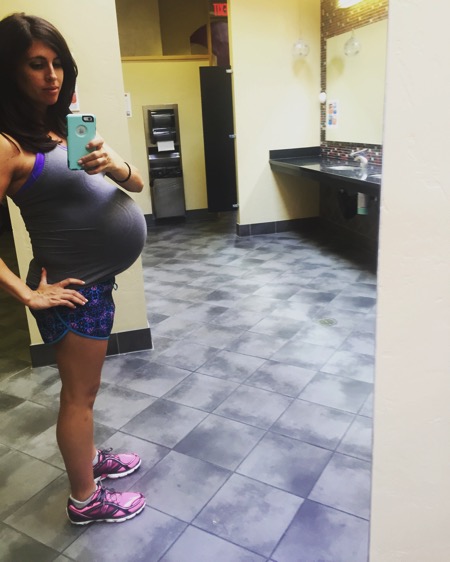 When you haven't had a vegetable all day, and this gorgeous girl makes you a bowl of soul-warming soup: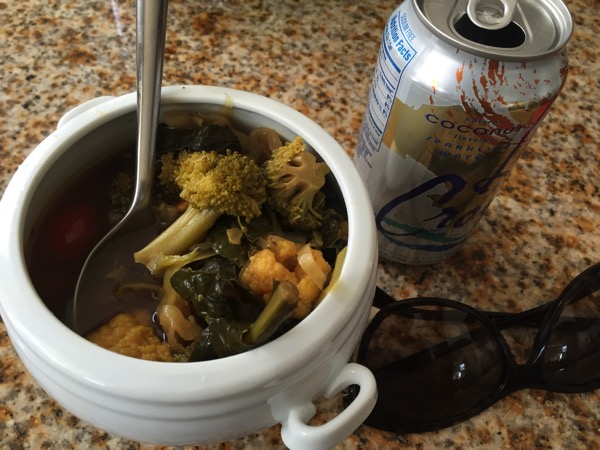 and Bella, the blog dog.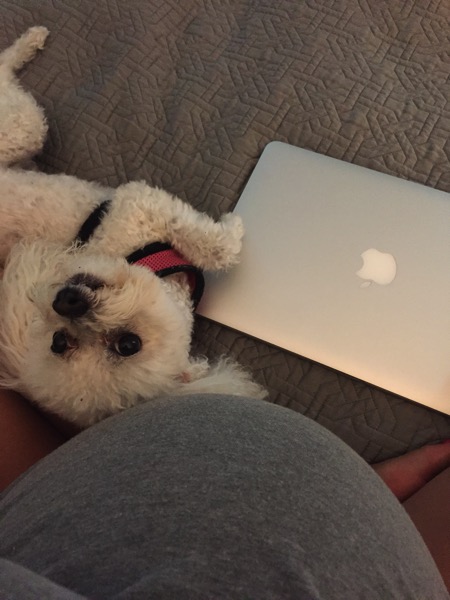 Thank you to POPSUGAR for featuring my pumpkin chocolate chip bars! (These last about 24 hours in our house.)
Motherhood, screened off. This is something I often think about, especially since I enjoy reading books on my phone.
4 rituals that will make you a happier person.
Holiday gift sets are already arriving at Sephora and making me scary excited. I'm excited to check out this one and this one later today.
If Anna Kendrick's tweets were motivational posters.
In love with this dress, but wondering if it looks too much like pajamas? Not that I don't enjoy wearing clothes that double as sleepwear. 😉
Vegan friends, there's a new egg substitute in town!
I'd love to hear any highlights from your week! What's on the fitness plan this weekend? I'm hoping to catch a barre class later today, and am going to spend a lot of time working on Post Baby Bod. A few girls from the tester group are already finishing out the 12 weeks of workouts!
Happy happy Friday.
xoxo
Gina