The final stretch with Motherhood Maternity
This post is sponsored by Motherhood Maternity®.
Pregnancy has taught me a lot about myself, and about life in general.
Just a few things on the long list:
the value of patience (the long wait for your bundle of joy to arrive, to the middle-of-the-night consoling)
that the human body is an amazing thing
that bagels taste extra delicious sometimes
and a very important one:
do not fear maternity clothes. Get into that as soon as you can!
When I was pregnant with Liv, I waited forever to get maternity clothes. I think I was apprehensive about buying something that would only be used for a short amount of time. When I finally bit the bullet, I was shocked that I'd waited so long. Clothes that fit! They hugged the right places instead of pinching and sagging. Aaaand that beautiful belly band on pants and jeans (something like this). I scoffed at them before -they look kind of weird- and when I finally put on a pair of maternity jeans, my belly was hugged by a sweet angel.
I definitely learned my lesson and was happy to wear maternity clothes as soon as they fit me for round 2. Since clothes tend to fit differently throughout pregnancy, I stuck with many of the tried and true favorites (tunic-style tops, maxi skirts, and flowy dresses). Then, I hit the middle of my third trimester. All of a sudden, nothing fit me anymore.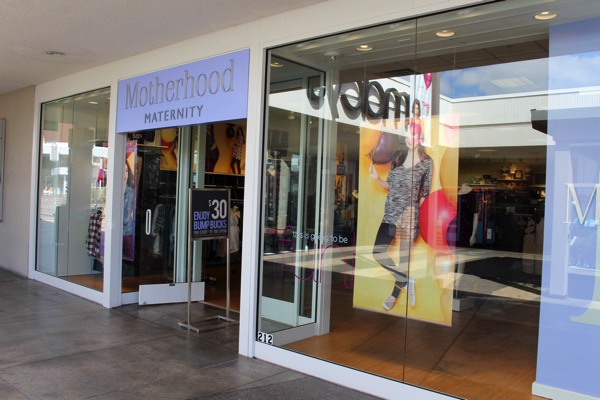 Motherhood Maternity to the rescue. I went down there to get some pieces to last until the end of pregnancy and was so excited by the fact that they have beautiful items at affordable prices. Almost everything I picked out was under $30, and also very much reflected my pre-pregnancy style. I feel like maternity clothes often err on the frumpy side: long shorts, boxy dresses, and the OG "mom jeans." Not the case at all here.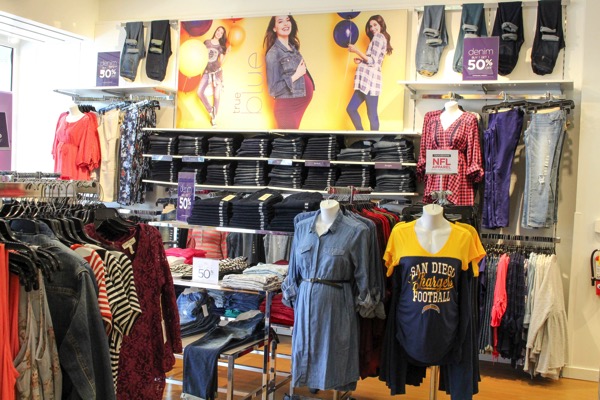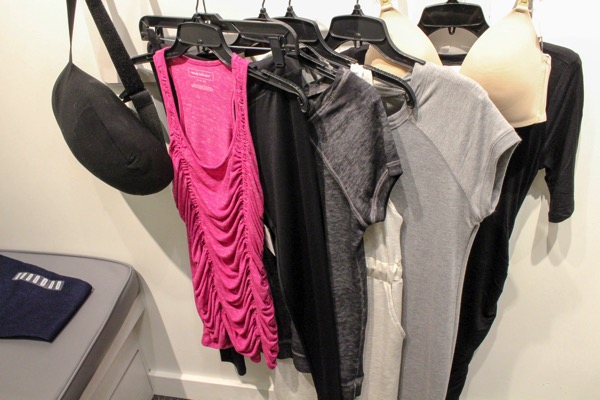 (definitely didn't need that belly pillow haha)
Here's what I chose: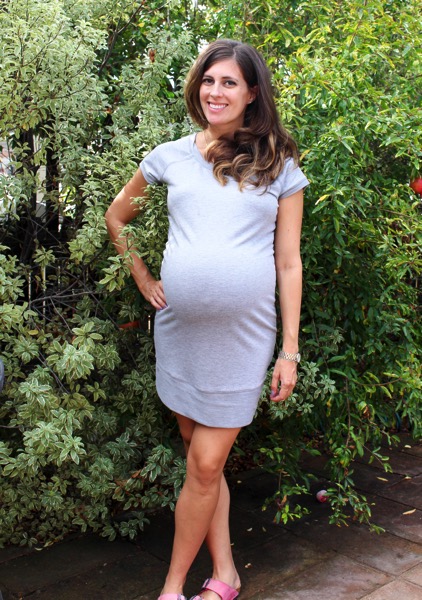 (Lightweight maternity dress; it's on sale for $14.97 right now)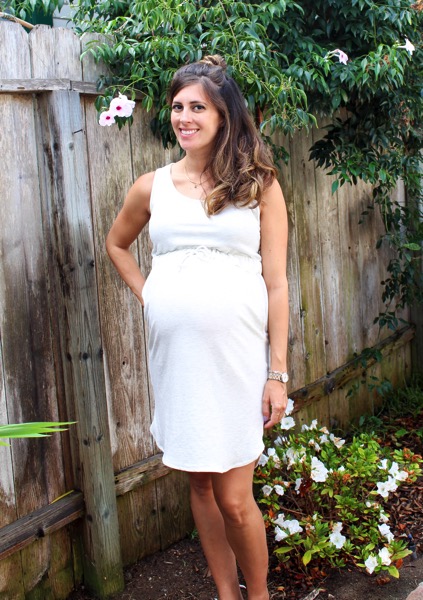 (Sleeveless empire waist dress; also $14.97)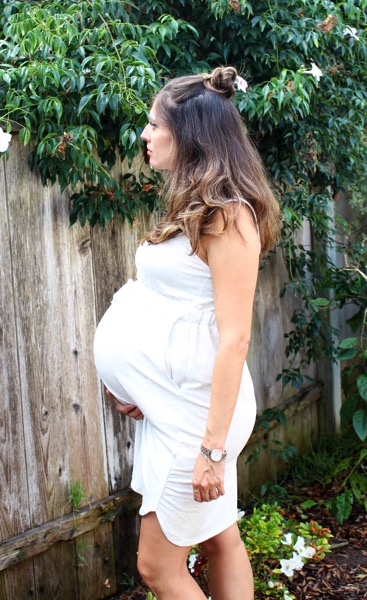 (yay, pockets!)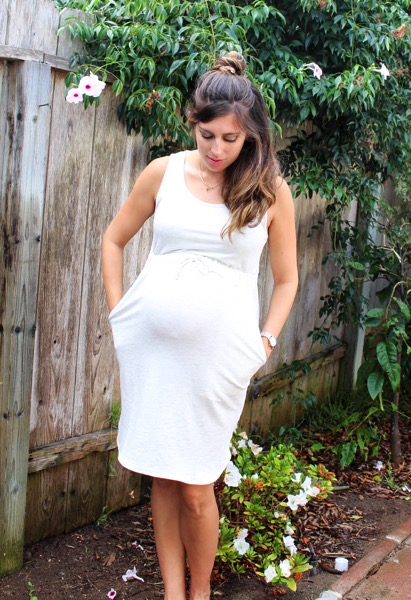 This side ruched maternity tank and Jessica Simpson jeans: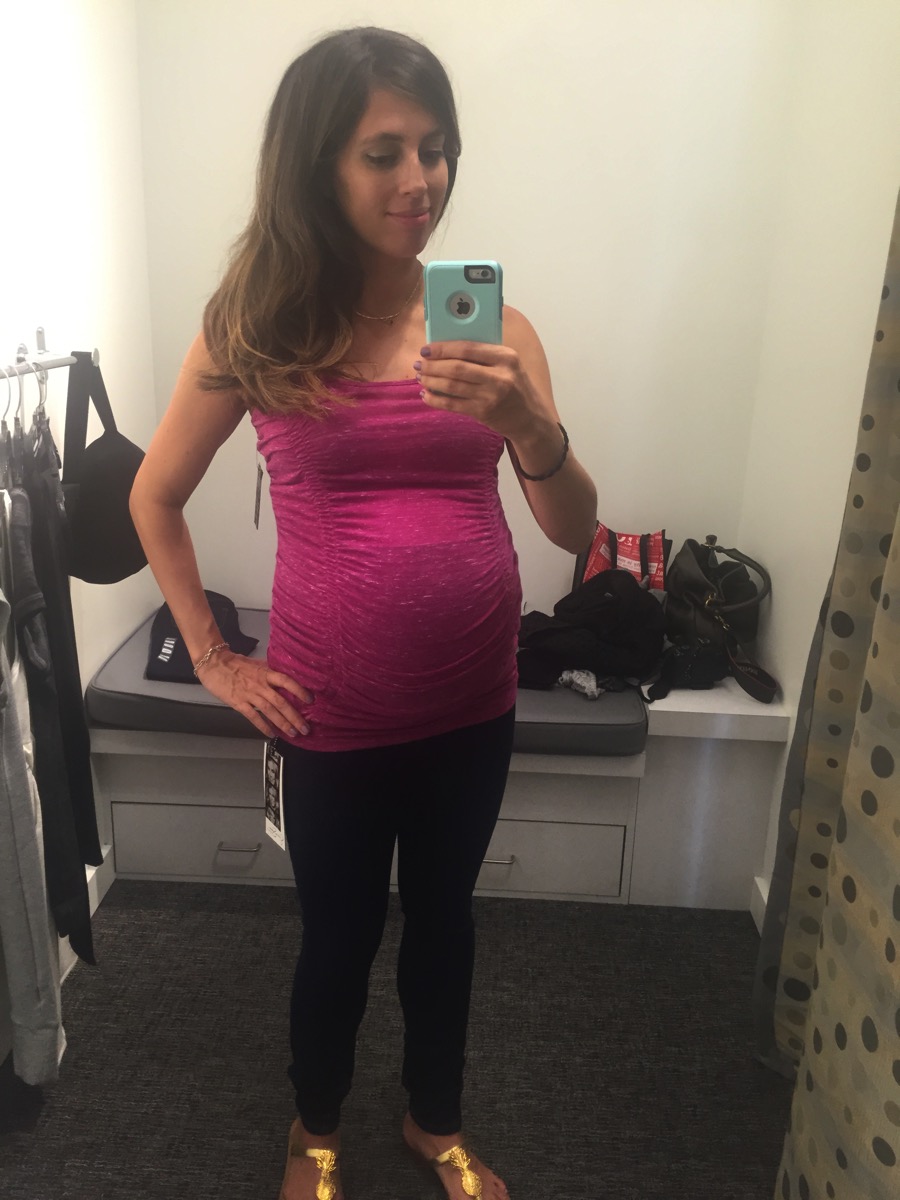 I also picked up some items that will be needed when the baby makes her arrival: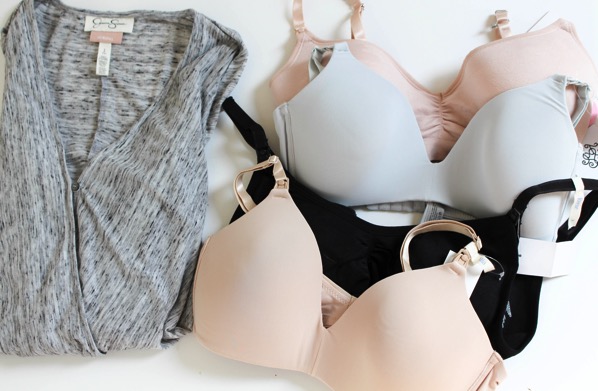 nursing bras (which are way prettier than the Ace bandage variety I got last time, and feel like a dream) and a comfortable, neutral nursing shirt. I can tell these will get a lot of love over the next few months.
All in all, I think that having clothes that fit can have a significant impact on confidence. Back in the early days (when I lost 40 lbs in college), I held onto some pants and dresses that I was afraid to replace. Once I picked up some clothes in my new size, I felt so much better.
What's something in your closet that fits amazingly and feels great? For me, the right pair of jeans makes all the difference in the world.
Hope you have a wonderful day and I'll see you later!
xoxo
Gina
Disclosure: This post was sponsored by Motherhood Maternity® through their partnership with POPSUGAR Select. While I was compensated to write a post about my visit to Motherhood Maternity®, all opinions are my own. Thank you for supporting this blog and the companies who help to support our family.