Hi friends! Happy Friday! Hope you're having a wonderful morning. What are you up to this weekend? We are hoping to catch the fair before it's gone, and also celebrate 4th of July with friends. I'm teaching Zumba on Sunday and also checking out a new fitness class tonight! I'm excited to try out something new.
It's time for the weekly Friday Faves party! This is where I share some of the things I've been loving during the week (food, fitness, fashion finds, good reads, and life haha) and I always enjoy hearing about your faves, too, if you'd like to play along in the comments section.
This chile-lime seasoning from trader Joe's. It's the perfect mix of slightly spicy with a bright citrus zing, and is perfect on protein (especially chicken and shrimp) and I've also been sprinkling it onto fruit. Mango + chile-lime seasoning = everything.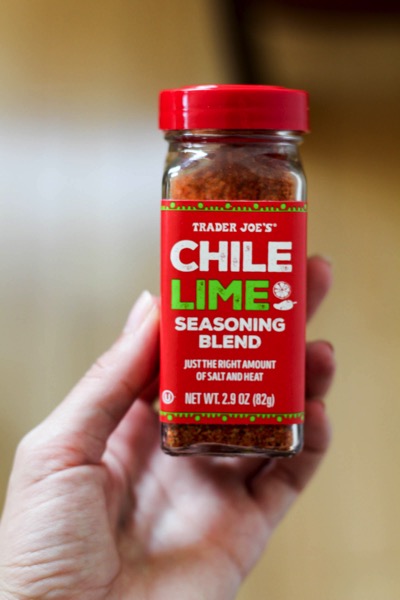 (Not a fave from the week: beware of the Trader Joe's black bean pasta. It was a mess. I Snapchatted the whole ordeal, but basically you boil the noodles and they turn into bean mush. It smelled bean-y too. Can't say I recommend it haha.)
My first time teaching Cardio Barre class is in the books! That ish was HARD. haha. I had to do most of the class to get a feel for it, but it was similar to this video, but a full-length version. The tricky part is doing enough so that they don't feel like you're watching them, but not too much, or you're huffing and puffing into the mic.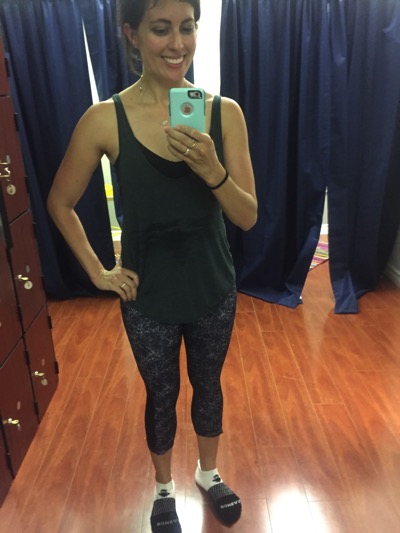 This face oil. My makeup artist BFF Michele is obsessed, and I finally got some. Why did I wait so long? It smells glorious and works so well. It's replaced plain Argan oil in my routine. (I also signed up with Beautycounter and love that they create luxurious products that are good for the earth, and good for your skin.)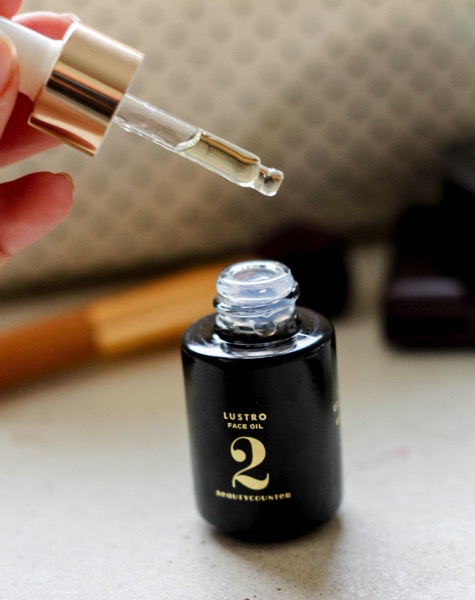 Things no one tells you about having a second baby.
This list of the best summer books. I'm excited to download something new tonight!
My favorite chef continues to do amazing things.
Livi got a kick out of her little puppy dog plant hair.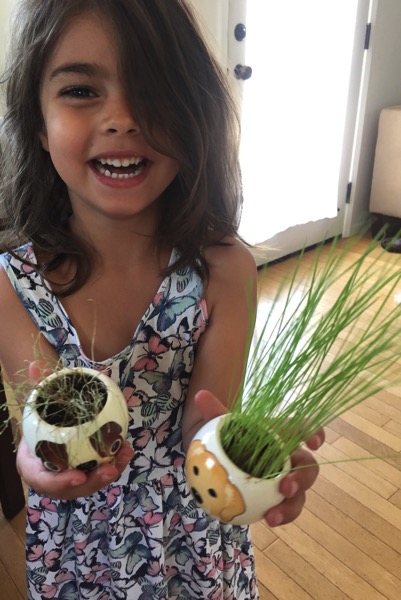 THIS SONG. It's so good for sprints: 30 seconds on, 30 seconds off. It's also good for impromptu dance parties.
I thought I couldn't love this Adele song more, but now I do.
How becoming a mom made me a better person.
10 make-ahead breakfast recipes.
Summer Shape Up is coming! I'll have some ideas for Shape Up success in Tuesday's newsletter -it had to wait because Mailchimp won't let me send emails from my gmail anymore, so I'm working on getting my fitnessista.com account figured out. Boo technology- and the fun will officially begin one week from Monday. Get ready!
I leave you with the P smile of the day.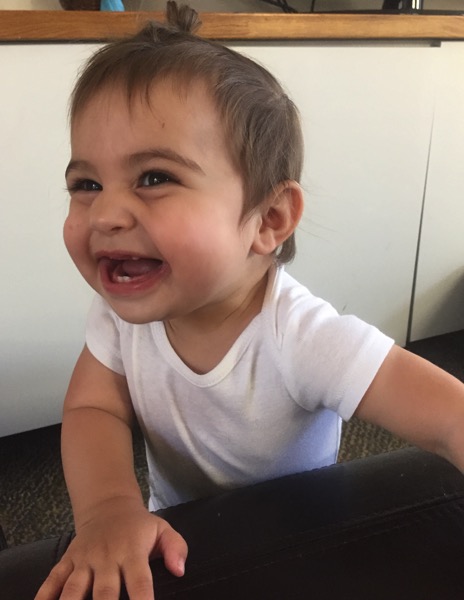 That tiny bun, tho.
Happy happy weekend, friends!
What's something you're loving this week?
xoxo
Gina