Friday Faves + Nalgene giveaway
Hi friends! Happy Fri-yay! What are you up to this weekend? Any fun plans?? We have a friend's birthday party, and I'm hoping to cash in on my Mother's Day nap. 😉 I hope you have a relaxing and fun weekend ahead!
It's time for the weekly Friday Faves party! I always enjoy sharing some of the latest faves, and hearing about yours in the comments section if you'd like to join along.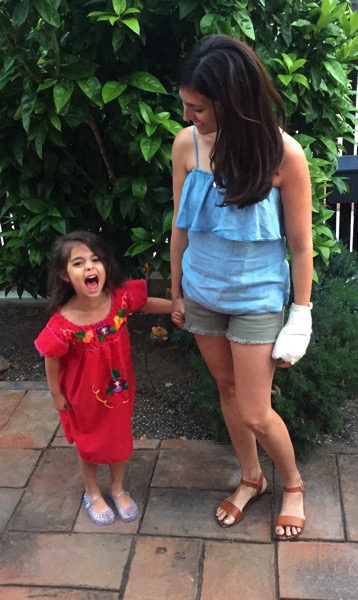 (similar shirt here! love it for summer)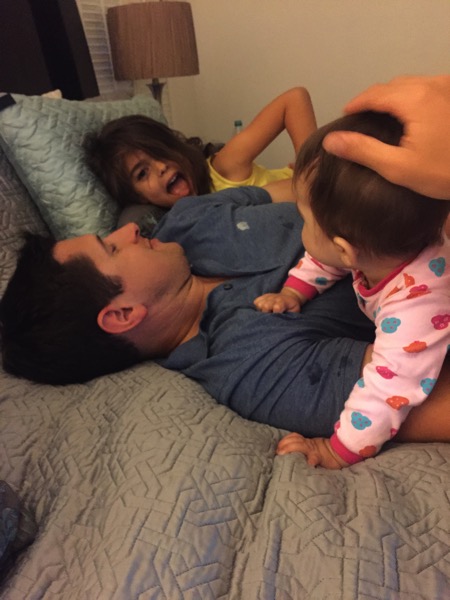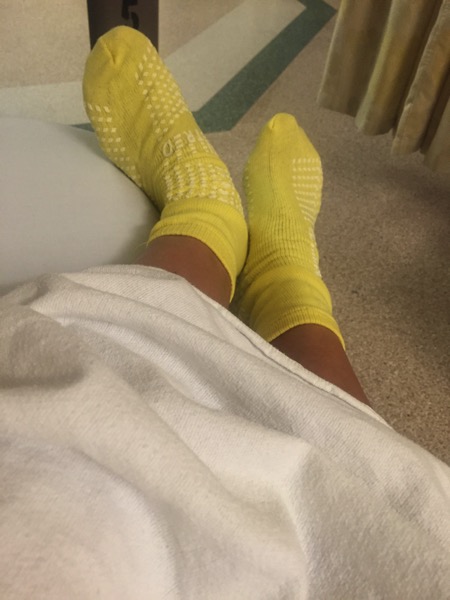 #1: Having my hand surgery over with! It was Monday, and while the day itself was a little stressful, it was so worth it. They were waiting for my graft nerves to arrive -I pictured someone running down the hall with a cooler, Grey's Anatomy-style- so it was delayed 4 hours (with a dead phone and IV in my arm…) and our sitter had to leave our house to take a final. So, the Pilot went home to take over for P and pick up Liv from school. I was chilling, trying to ignore the IV, and Jess walked into the room! It was the best. She stayed there during the surgery, and then stayed downstairs with Liv and P (no kids under 14 allowed in the hospital) while the Pilot went up to get me. Jess, you are an angel. <3
The splint on my hand has taken some getting used to (my first diaper change was hilarious ) but it's NBD now. I get it off on Tuesday! I'm so so thrilled to have had an incredible surgeon. While my hand is sore, the constant throbbing pain is already gone. Also, I HAVE FEELING in my thumb. It's been numb for over a year, and this fact alone makes me cry because I'm so happy. I thought I'd just have to get used to constantly dropping things and a dull pain where I cut it, but no. I am so thankful.
To celebrate the end of my surgeries, the Pilot picked up this cactus cake from Whole Foods.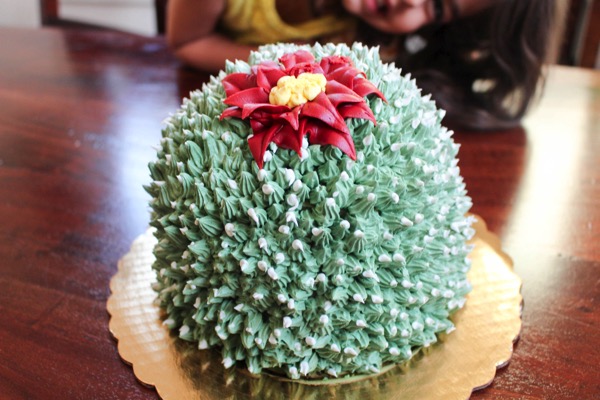 It's chocolate cake with chocolate ganache, and the whole barrel cake is already almost gone.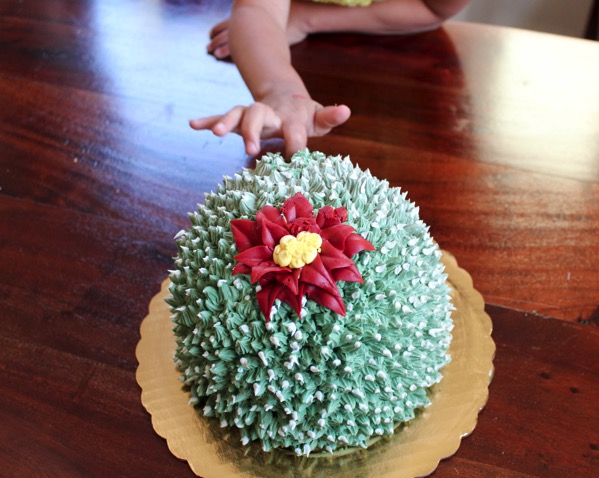 Livi and I were equally thrilled. The chocolate-loving apple doesn't fall far from the tree, that's for sure.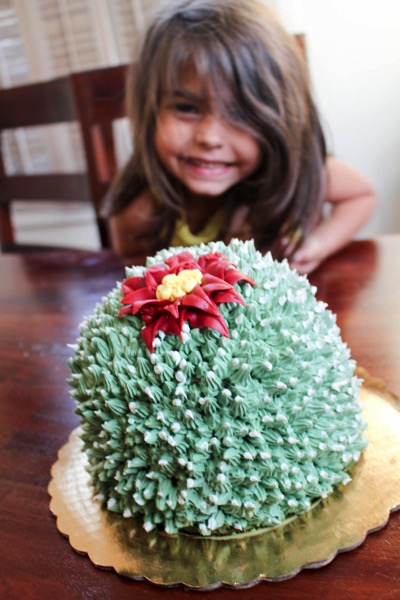 Salad a Day in May is going strong! Thank you for tagging me in all of your beautiful salad beast pics! Let's keep it going. 🙂
Here are my salads from the week:

Sunday (unpictured): Hawaiian chopped salad while riding to the airport
Monday: Whole Foods hot bar. The Pilot made it with greens, garbanzo beans, balsamic dressing, edamame, beets, fennel, and chicken
Tuesday: Tender Greens kale salad with roasted veggies and grilled garlic bread
Wednesday: kale salad with hearts of palm, feta, pomegranate arils, lemon vinaigrette and chicken. I processed the chicken in the food processor since it's tricky to cut things with the splint
Thursday: leftover kale salad
I'll keep taking pics so I have more to share in next week's Friday Faves post! This chopped shrimp salad is on the menu and I'll share the recipe for my uncle's chopped avocado salad, too.
These Steve Madden sandals (in the pic above). They match everything and are super comfy!
Being healthy means not always being healthy. It wasn't until I had Liv that I really learned the art of moderation. Life is so much happier when things aren't off limits. *Raises cactus cake-covered fork triumphantly*
Well this makes me want to improve my chicken scratch.
Advice for first-time entrepreneurs.
A giveaway from my friends at Nalgene!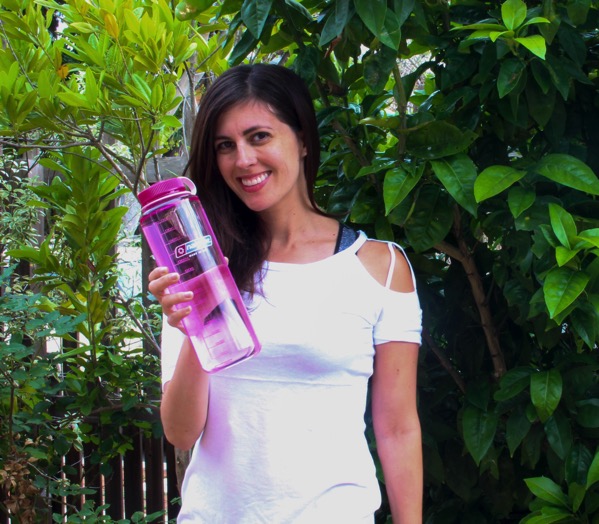 I'm a huge fan of Nalgene bottles because they're BPA-free and super durable. I have a blue one that I stole from the Pilot, have dropped it at least 100 times, and you would never know. I also love that they hold a LOT of water, which makes it easier to get in the recommended daily amount. They sent me one of their newest Silo bottles, which is the only 48 oz bottle on the market. It doesn't leak and is dishwasher safe on the top rack.
5 lucky readers will win their own Silo bottle in Cosmo!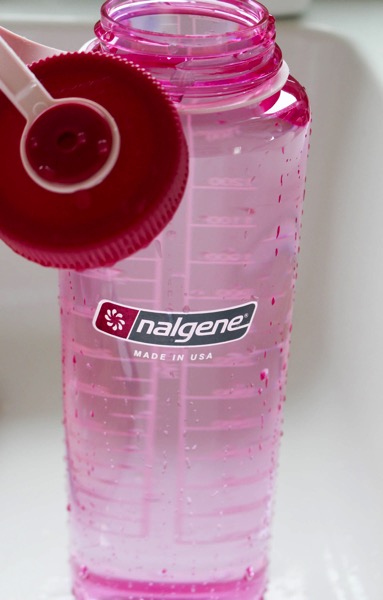 Enter here:
a Rafflecopter giveaway

The lucky winners will be chosen Sunday night at midnight EST and announced Monday morning.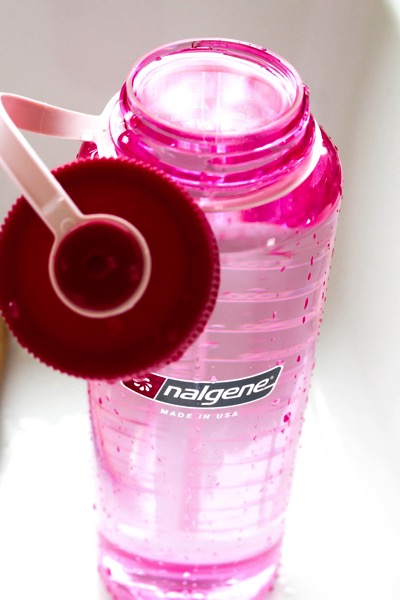 Happy Friday, friends! I'll see you soon with a dessert recipe. 🙂
I leave you with the P smile of the day, dancing with daddy at our cousin's wedding last weekend.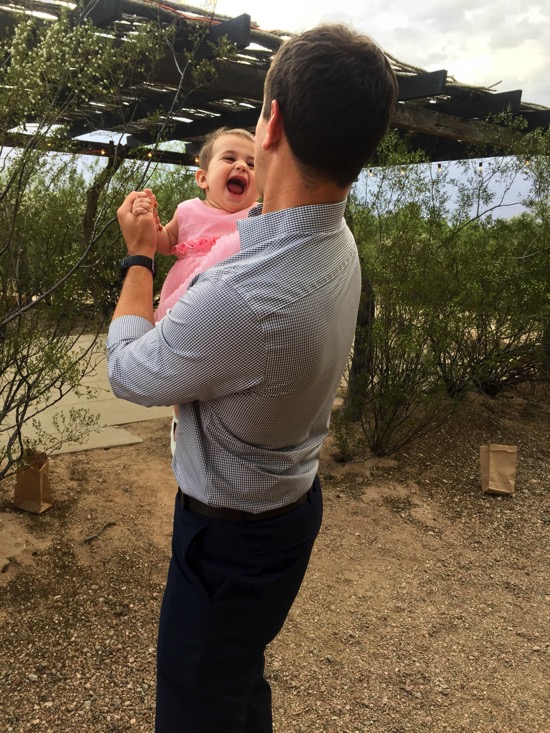 xoxo
Gina