Hey hey hey! Hope everyone is enjoying a wonderful week. I'm excited that Mother's Day is this weekend, and another chance to celebrate the women in my life whom I love so dearly. It was so much fun to see the girls with many of their aunts and nanas this past week. We are blessed to have my mom, who is my rock and one of my best friends; my nanas, whose hugs, cooking, and company make life so much more magical; my stepmom, who is pure kindness and always inspires me; and my MIL, who raised one heck of an amazing man.
If you're shopping for your mom, grandmother, expectant friend, caretaker, or aunt, I thought I'd share some ideas. I have a lot of fun putting gift guides together, but for myself, I just have one wish this year: a nap. Minimal adult-ing would be appreciated but, I just want to enjoy some special time with the family, mimosa in hand, and take a nap.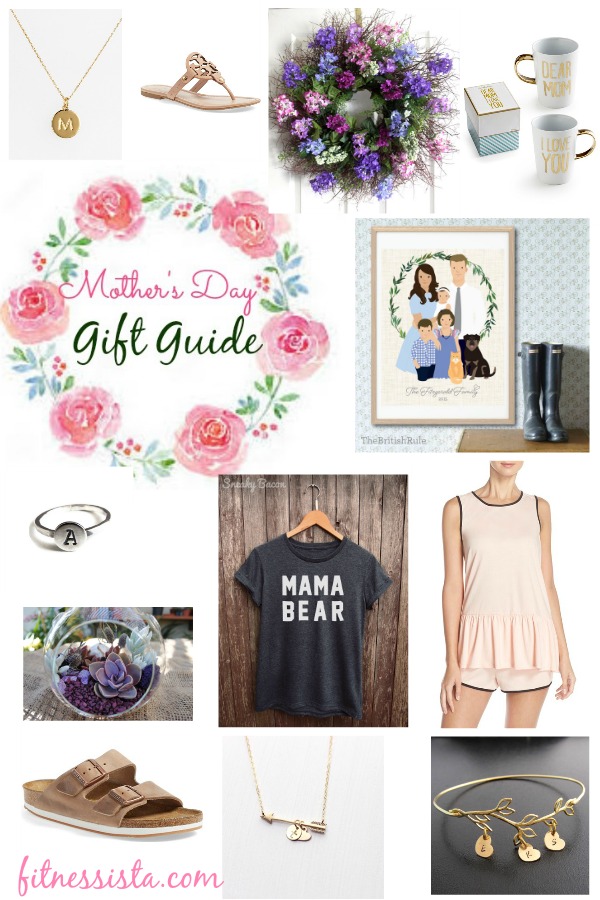 If you're shopping for the weekend's celebration, here are some ideas for this Mother's Day!

Cheeky tees and mugs
1. Mommin' Ain't Easy. My friend Julie got me a similar tee after P was born and it quickly became part of the uniform.
2. Mama bear
3. Naptime mug
4. Home mug

Candles, lotions, beauty, and hair care
1. La Mer gift set. I didn't want to see what the hype was about (because $$$ and it's not the most natural stuff out there) but Betsy gave me some samples to try. I fully understand the hype now!
2. Rewined candle <— my all-time fave candle, and I'm a serious candle hoarder
3. Moroccan oil. This smells wonderful and makes hair super soft.
5. Luxe lotion
A beautiful home-cooked meal
Spa treatment or manicure/pedicure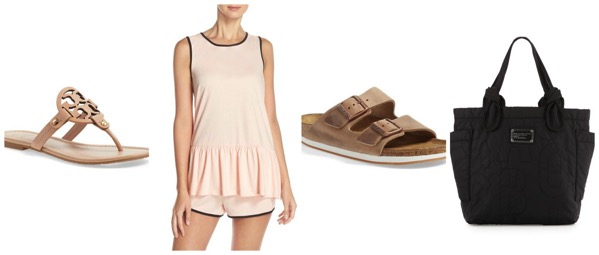 Fashion faves
1. Miller sandals. These are my all-time faves and a staple among my fellow mom friends
2. Marc by Marc Jacobs tote. This make amazing diaper bags because they're light and clean up easily. I have this one and this one (in grey/brown)

Personalized jewelry
1. Bar necklace
4. Initial rings. I have an "O" and "P," and absolutely love these stackable rings
6. Alex and Ani bracelets. Love that you can personalize the meaning of these!
7. Dogeared "I love mom" necklace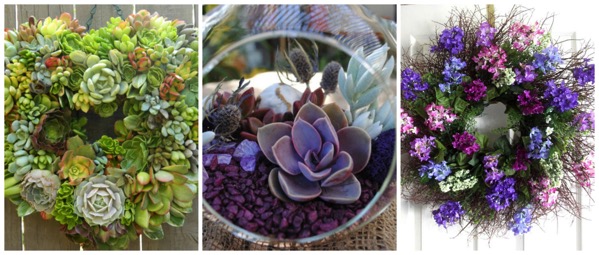 Unique flowers
3. Lilac and berries spring wreath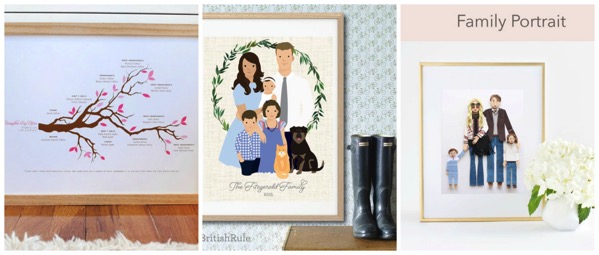 Family gifts and decor
2. Paper family portraits. These are GORGEOUS. A friend of mine had this done by this designer and the result was stunning.

Fitness gifts!
1. Fitbit Alta. I've been using the Alta for a few weeks now (minus this week) and it's my fave Fitbit so far. I love the smaller size.
Any fun plans for Mother's Day weekend? What's something fun you've done to celebrate your mom, or something someone has done for you?
xoxo
Gina
This post isn't sponsored, and all products were curated by yours truly. I chose products that I think would make wonderful gifts. Some affiliate links are included above and do not affect purchase price. Thank you so much for supporting this blog! <3