It's been quite a weekend over here!
We took the little one to her friend's first birthday party and had a blast.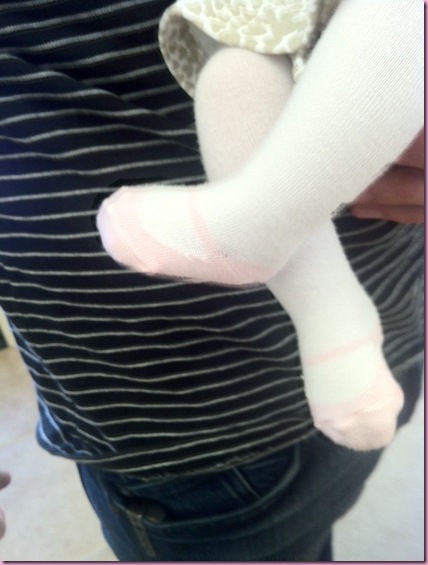 Party favors: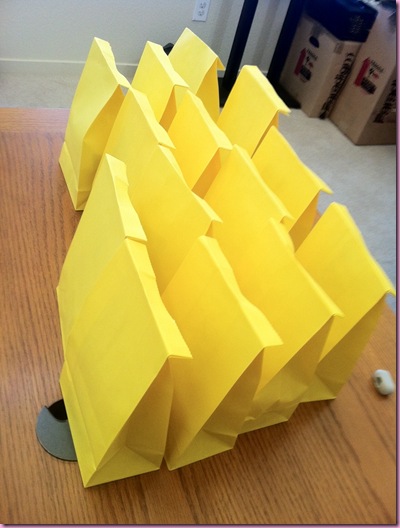 (candy that the Pilot and I ended up sharing)
After the party, we came back the house for our first home-cooked meal in quite a while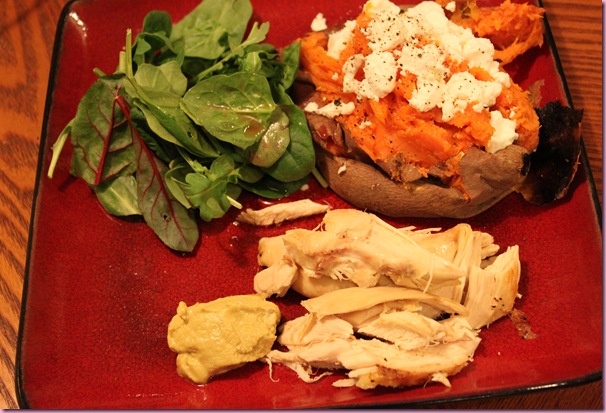 (so I bought the rotisserie chicken first, but it's a step in the right direction)
This morning was patio brunch with the fam at Eclectic Cafe: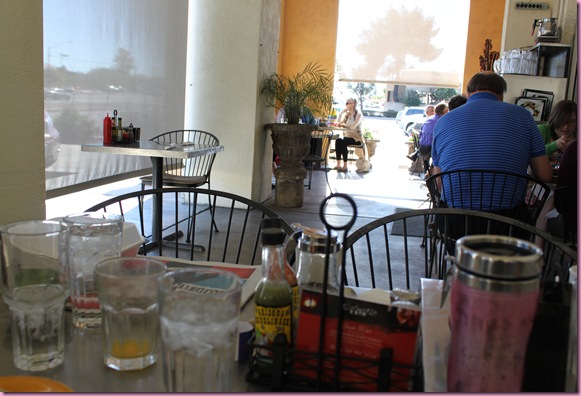 I ordered the turkey scramble and fruit, which was good, but not my fave. Last week's lox and eggs were much better.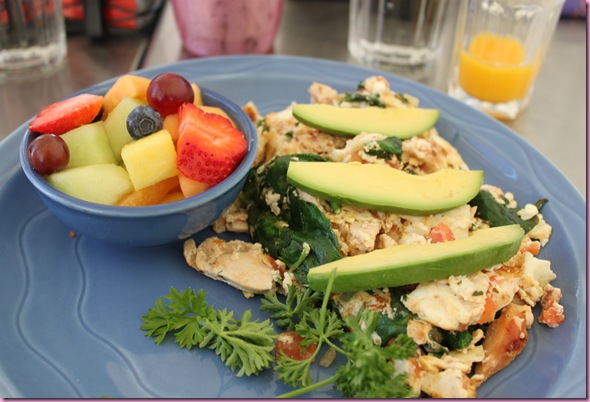 And a pic of Bell, since she's been lacking in blog face time lately 😉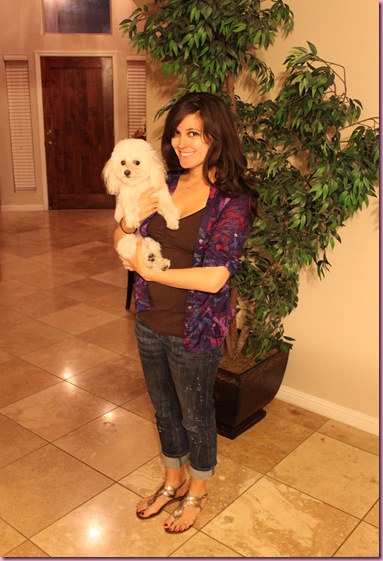 Today we're just chilling and taking care of things around the house before the week begins. I'm going to meal plan our dinners and grocery shop for the week, and get the Winter Shape Up workout together. I have a fun challenge for you guys tomorrow, so I'll be looking forward to see what you send in.
Hope you're having a very happy Sunday!
xoxo
Gina
Hot cocoa words of wisdom: