Watching Liv learn new things is one of my favorite things in my life. There is nothing like watching those beautiful huge eyes open wide and take it all in.
Today, we went to the Children's Museum and the second we walked into the baby room, her eyes immediately went up to the rainforest ceiling. It's like I could see the question marks and light bulbs going off in her brain.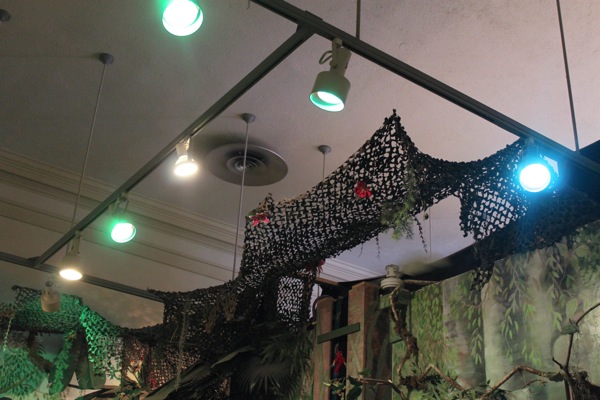 She was in heaven. Each room of the children's museum has a different theme, and when we walked into the animal room (you can wear a lab coat and pretend to be a vet, taking x-rays, giving the plush animals baths, examining them, etc) she talked, screamed with happiness and kicked her legs for at least 5 minutes. This is the good stuff.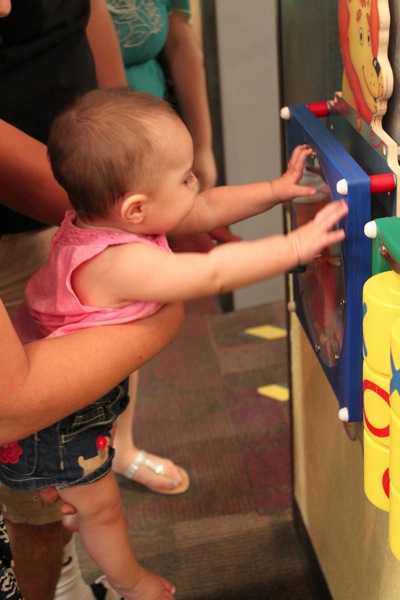 It makes me so excited to take her back, especially with Tom. While we were there today, a summer school group walked through, and my thoughts immediately went to school plans (or nonexistent school plans) which has been on my mind a lot lately.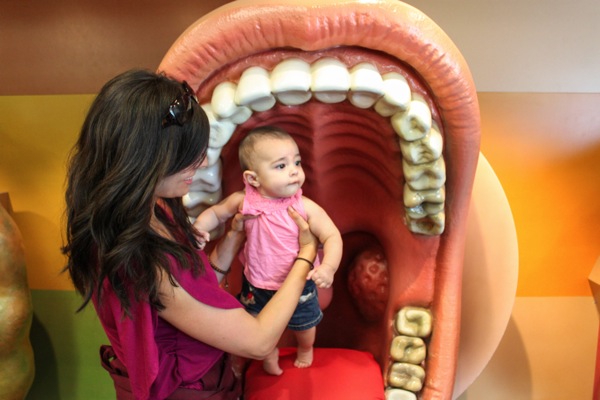 Whenever I think about sending Liv to school, it makes me sad. A lot of trust goes into having someone else take care of your baby (even if by that point, they're not technically "a baby" anymore), and it would be different than having the fam with her (mom, nana and Tom watch Liv on the days I teach, and my brothers or Trev's girlfriend will watch Liv for date nights). I would have to research and feel confident with wherever we decide to send her when the time comes.
It may seem like I'm jumping way ahead here, but many preschools have long waiting lists (some you have be on the waiting list when you're pregnant, so thinking of it that way, I'm already late), and some also offer infant and toddler classes. We have class at MyGym once a week, and often make playdates with my friends and their babies, but after seeing her with her cousins this week and how much she's been babbling and "monkey seeing, monkey doing" with them, I can see how it will be beneficial for her to interact and learn with other kids on a regular basis. Selfishly I want to keep her here with me forever. Preferably in a bubble.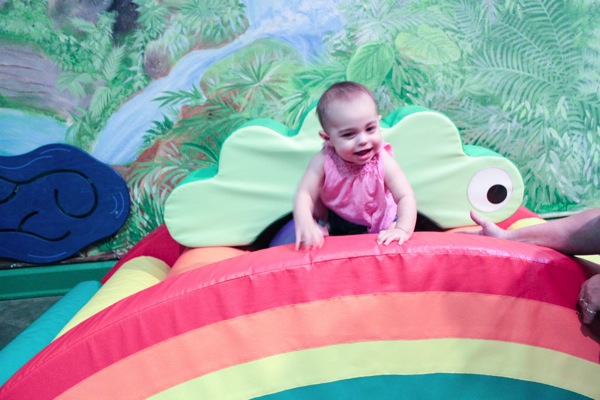 Deciding on a school is something I wonder about, but there's not much that I can do until I know where we'll be living. I don't really think there's really a purpose of this post, other than to see what fellow moms have done to find a school they love. I know we'll have to take a tour, see how long waiting lists are, costs, etc. and it's a decision that it may take a while for Tom and I to figure out. For now, I'm extremely thankful that I get to be home with Livi most days, and when I'm working, she's with the family. She's a lucky girl to have so many people that love her and take wonderful care of her… I'm hoping we're as fortunate with schools we choose.
How did you decide on a school or preschool for your kids? When did they first go to school: in preschool or kindergarten, or much earlier? Any homeschooling mamas out there? Fellow military wives, how did you find good schools on short notice during the PCS process? The amazing thing is that every family is so different, and every family has made the right decision for them. It's just a matter of seeing what ends up working for us.