Apparently I've been living under a rock, because I had no clue what the funny balls were at BTO last night.
"What is that?!"
"Boba! Try one!"
and Kyle hands me one.
About 2 minutes later:
"Are you supposed to pop it or something?"
He laughed pretty hard.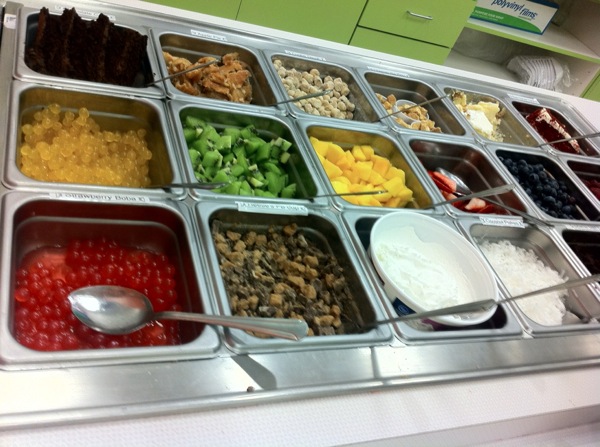 They were a fun little addition to the foyo, but I'm not sure I'd get them again. They were like little juice-filled balls.
I had the passion fruit boba atop all three types of dairy-free froyo, chocolate chips and blueberries.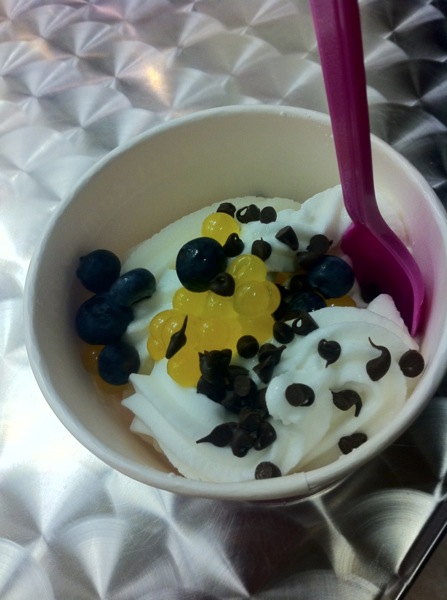 Toasted marshmallow, salted caramel and coconut. AMAZING.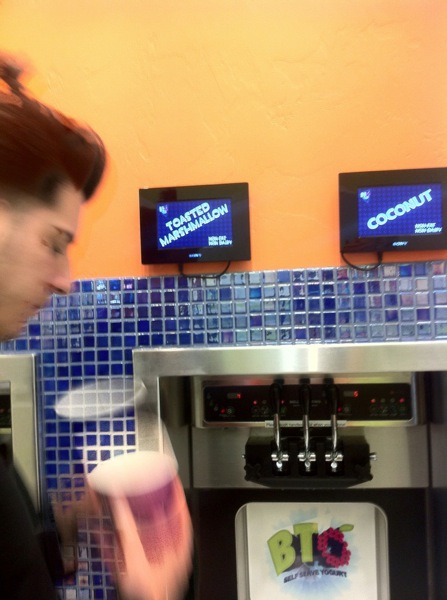 Before BTO, I had another fun little treat: taking a Zumba class from a new-to-me instructor.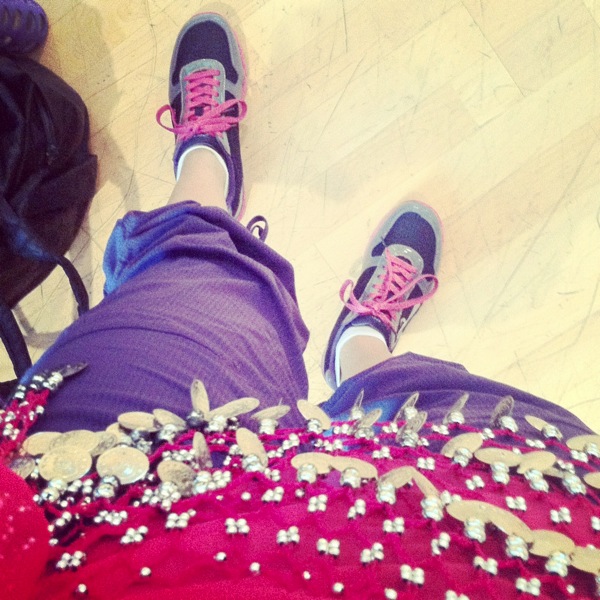 (Jingle bell skirts FTW)
My aunt is a fellow fitness instructor, and while she's here, she got a guest pass at a local gym. We have a lot in common, including the fact that our kinda vacay includes the chance to take new fitness classes, and we'll both try anything. It was her first time taking Zumba- it was a blast. I always love to see other instructors' choreography and what songs and class mixes they're doing.
This morning, I'm off to teach my own Zumba class. Snacks are packed to get me through the morning, plus a filling breakfast:
Melon shared with Oliv (who got her FIRST TOOTH this morning!!!)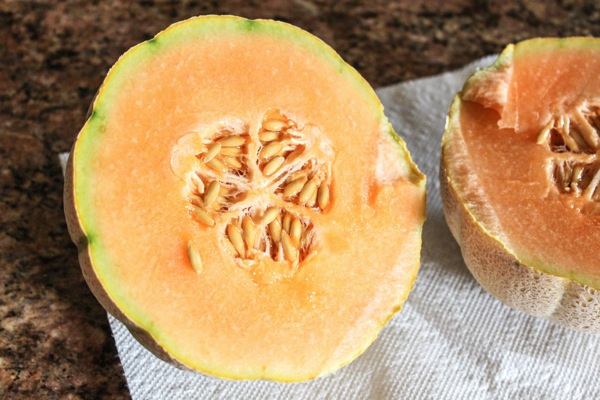 Breakfast cookie dough cereal with blueberries, strawberries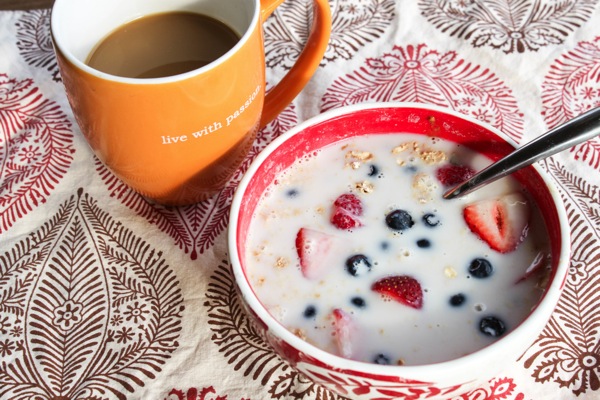 + donut shop coffee with coconut milk creamer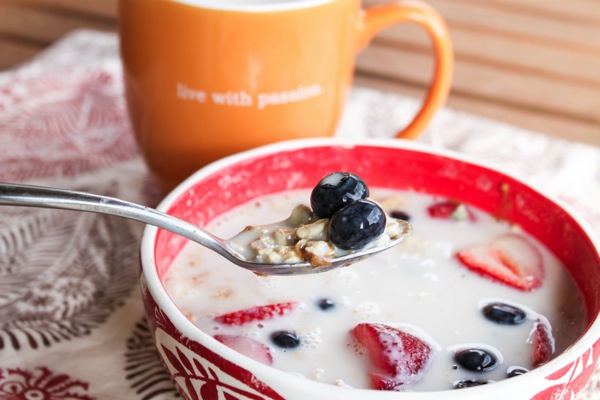 Hope you have a wonderful day!
See ya later on the Fashion page <3
xoxo
Gina
New family post! School decisions….
Something to read:
Cardio zone burns more calories during workouts
Tasty twists on traditional hummus recipes
7 items for your fitness bucket list
Something to talk about: Standard froyo toppings! Have you tried boba before? I rarely get frozen yogurt -I'm more of a cookie or cake girl- but blueberries and chocolate chips are the usual suspects if I do 😉