An Interview with David Kirsch
One thing I'm trying to get better at: interviewing others. I get press requests to interview various personalities on a regular basis, but either a) chicken out for fear of potential awkwardness, or 2) it's something I decide I want to go for, and realize it's a day that I'm at work teaching. Recently, I got an email asking if I'd like to interview David Kirsch, and knew immediately that I would love to, as he's a trainer I truly admire.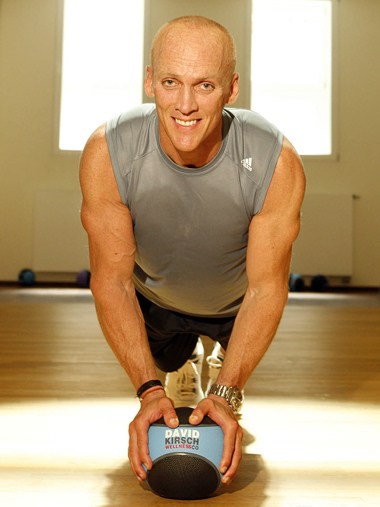 Source
If you're not familiar with David Kirsch's work, he's a celebrity trainer best known for sculpting the bodies of stars such as Heidi Klum, Faith Hill, Sophie Dahl, Bridget Hall, Ellen Barkin, James King, Liv Tyler, Kerry Washington, Anne Hathaway, Karolina Kurkova and Linda Evangelista. He's also credited with helping Heidi Klum getting her postpartum body ready to walk the Victoria's Secret runway shortly after giving birth to her last child. He's the founder of Madison Square Club in NYC, which promotes healthy living and lifestyle transformation through mind-body conditioning, multitasking workouts and smart nutrition. 
David is a popular guest on American television, appearing as a featured expert on ABC's Extreme Makeover, TODAY, CNN Headline News and CNN World News, Access Hollywood, Extra, E! and Style, The View, Fox & Friends and Fox News Live. He's also been featured as a fitness expert in Time, Vogue, W, Harper's Bazaar, Elle, Marie Claire, Glamour, Allure, Shape, Fitness, Self, In Style, Cosmopolitan, People, Us Weekly, New York Magazine, USA Today, The New York Times, LA times, Financial Times, New York Post, Daily News and the New York Times.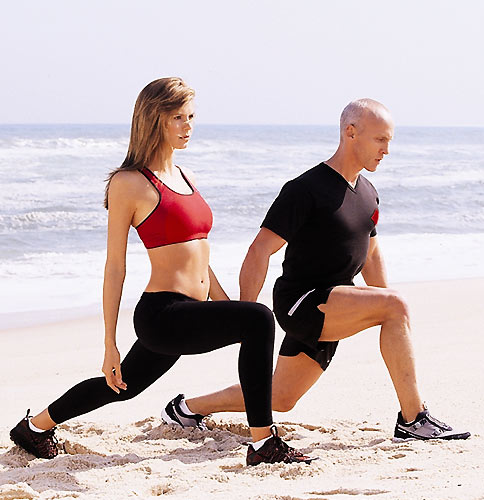 Source
I put the call out on Facebook to see what questions you'd like to see answered by a celebrity trainer. Here's his answers to many of your amazing questions:
What are some of your strategies to get a celebrity "red carpet ready"? How can these be adapted in a healthy way to an average, active, health-minded professional to see results more quickly? If you could pick your 5 favorite workout moves, what would they be?
Exercise and nutrition go hand in hand when trying to slim down. I always recommend circuit training to all my clients in order to burn calories and achieve a toned, sculpted body. This method reduces rest time in between each set to boost calorie burning potential. I like to use a combination of the medicine ball, stability ball and free weights so no muscle is left behind. I think anyone can do my circuits. Start by aiming to do 10-15 sets of each move, doing it in a circuit 2-3x. As you get stronger, increase the number of reps and the number of times you do the full circuit. 
My five favorite workout moves are: Sumo Lunges, Platypus Walk, Push-Ups, Stability Ball Handoffs and Shadow Boxing.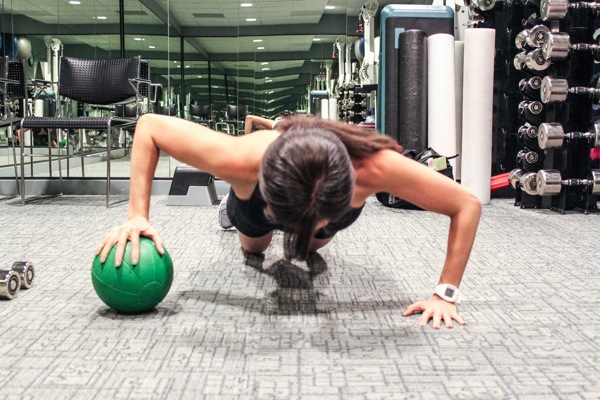 What do you recommend for pre-workout and post-workout fuel? What are your top 5 favorite healthy ingredients?
Pre-workout, you want something that will give you energy but won't make you nauseous. High-fiber foods break down well, so eat a banana, trail mix or an energy bar like my KIRSCHBAR. You mainly need energy and you're going to get that from healthier carbs.
Post-workout nutrition is important part of your routine. An hour of intensive training is a lot of wear-and-tear on your muscles so it is important to feed them with protein post-training. I suggest trying my Protein Plus Shakes or KIRSCHBARs.
My 5 favorite healthy foods are: lean chicken breast, quinoa, asparagus, kale and raw almonds.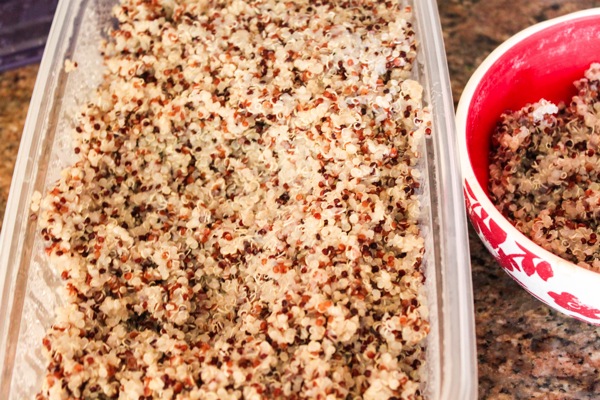 What is your advice for staying motivated and breaking through plateaus?
The best advice for breaking through a plateau is to change up your workout – add different cardiovascular exercises such as jump rope and boxing. Also, decrease the weights and increase the repetitions and be sure you are doing circuit training.
The key to staying motivated is connecting to your most inner voice. We all want to look and feel the best we can. We all have triggers that take us off of our path. Discovering and overcoming these triggers is the key to success.
Thank you again to David for such an amazing opportunity! 
So tell me, friends:
If you could work out with any celebrity trainer, who would you choose? I would LOVE to take a class with Chalene Johnson. What are your 5 favorite workout moves and 5 favorite healthy ingredients? My current favorite workout moves: jumping lunges, assisted pull-up, burpee, plank and stability ball hamstring curl. Ingredients: eggs, almond butter, kale, sweet potato and salmon.