Goat cheese eggplant parmesan
Hiiii! How's the day going?? Hope you're enjoying the morning. What's on the workout plan for today? I'll be taking a yoga class, and it will feel so good to stretch after yesterday's teaching double-header.
Bella wanted to show you her new haircut.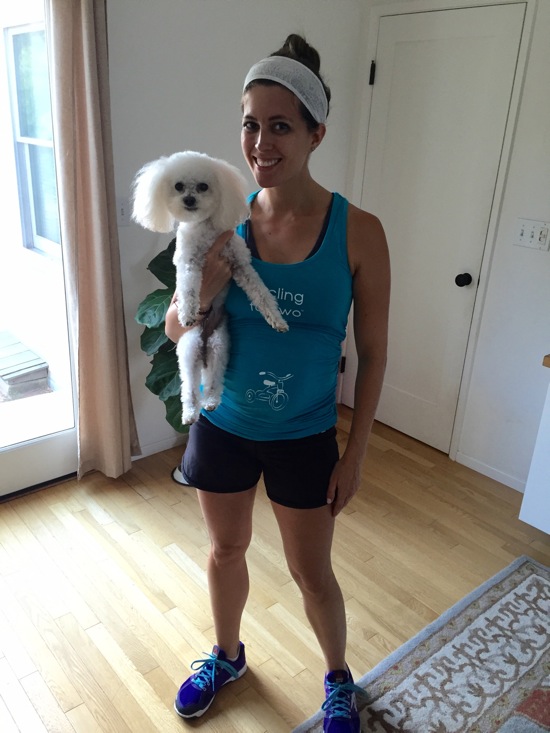 She has also been glued to my side for the past couple of weeks. Sometimes she's too cool for me, but lately she follows me around until I sit down so she can curl up next to me. The dogs definitely know something's up.
After vacation, one of two things will usually happen:
1) I've enjoyed eating restaurant food and having someone else do the cooking/kitchen chores so much that I want to continue the pattern when we return, or
2) I feel so inspired from the restaurant food we enjoyed on our trip that I can't wait to get back in the kitchen and create.
Thankfully, it was the latter for this one, which always makes returning back to the routine a little easier. 😉 After BODYPUMP, Liv and I headed to Trader Joe's to replenish the fridge and grab essentials for the week. At most TJs, they have a store mascot that kids can search for while you're grocery shopping. (At our Trader Joe's, his name is Taylor the turtle, in Hillcrest it's a panda, and in Tucson it's Bandit the raccoon). It's a brilliant strategy because the kids are fixated on finding the animal because they get a lollipop at the register, and the parents can quickly blitz through their shopping. Liv and I could.not. find that turtle yesterday. We made two loops before calling it quits.
We did find some other treasures. 🙂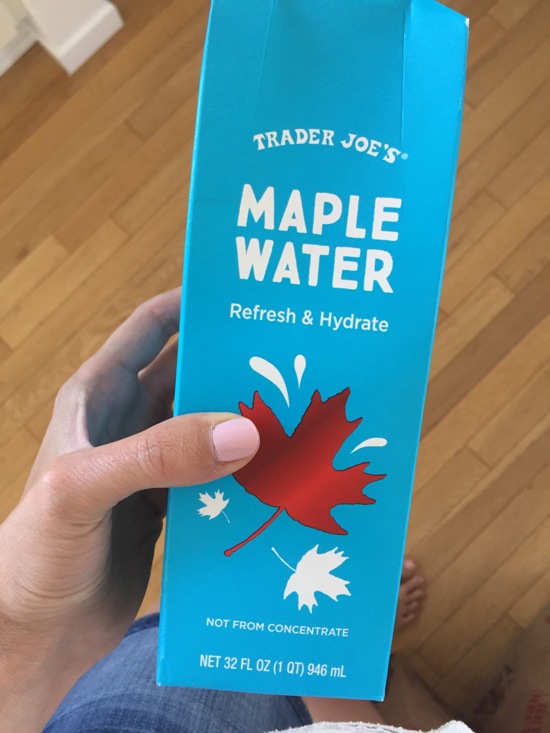 Maple water is SO good, but it isn't something I see or think to buy on a regular basis. It's fantastic for post-workout hydration and has a mild, pleasantly sweet taste. I chugged quite a bit of it after spin last night.
Spin last night was AMAZING. Just like any class, some nights are better than others, and some nights you feel more *on it* than others. It always seems like the nights I struggle to find some energy are the classes that feel the best, which makes no sense. It was packed, with lots of enthusiasm, and I added some fresh songs to the playlist.
The perfect ending to a great night: dinner was waiting. Isn't that the best when that happens?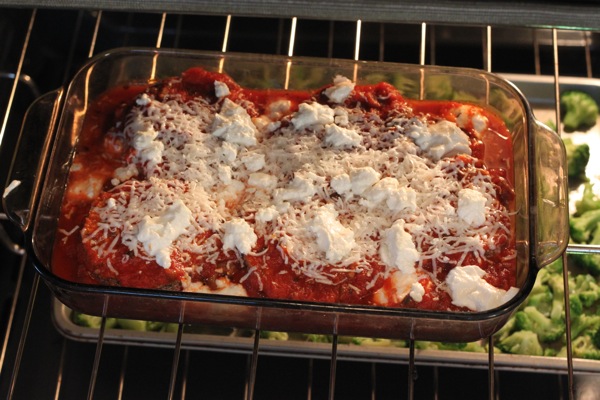 Earlier that afternoon, I put together some grain-free goat cheese eggplant parmesan. I made it very similarly to the way I'll make chicken or eggplant parm, minus the usual frying. When I saw our limited amount of olive oil -the one thing I forgot to grab at TJs- I decided to bake it instead of frying to see if it turned out. The verdict: it made the process a bit longer, but it still turned out beautifully.
I sliced the eggplant into rounds, and then made an egg wash (2 eggs whisked with about a tablespoon of water) and the "breading": almond meal, seasoned well with salt, pepper, garlic powder and oregano.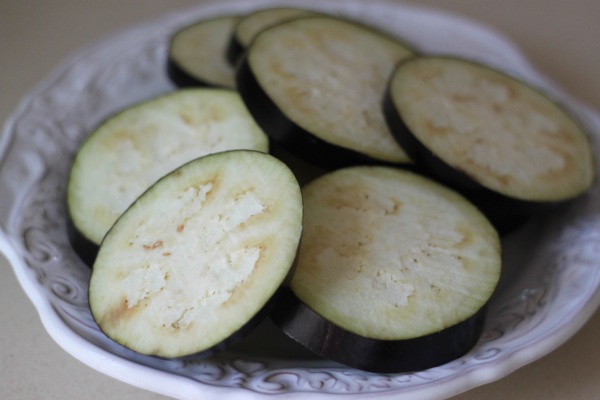 After dipping each eggplant slice into the egg wash and thoroughly coating with the seasoned almond meal, I placed them on a cookie sheet (sprayed with olive oil from the misto). I baked them for 30 minutes at 250, flipping once halfway through.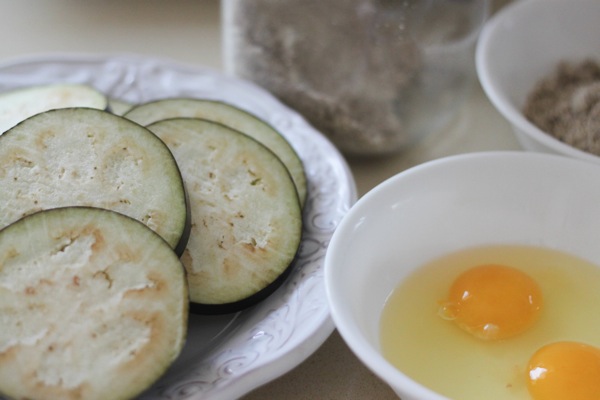 To make the eggplant parmesan casserole-style, I added Puttanesca sauce to a glass baking dish (regular marinara would work well, but I thought the Puttanesca sounded delightful with the anchovies, capers and olives in the mix), some eggplant rounds, shredded goat gouda, and crumbled soft goat cheese. Then I topped with more sauce, more eggplant, sauce, and then finally with more cheese.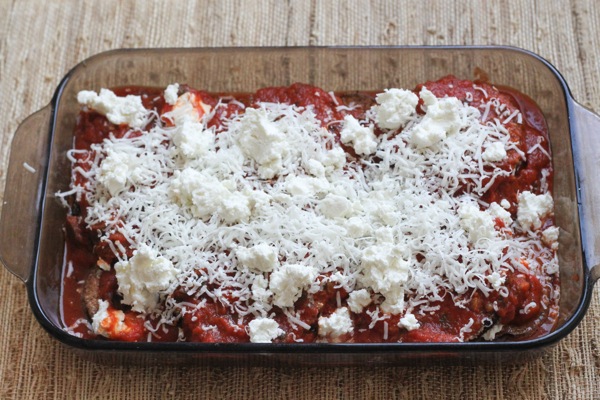 It was perfect to store in the fridge while I was teaching, and the Pilot put it into the oven with some broccoli, and also made some chicken sausages and gluten-free pasta noodles. It was quite the feast!
This morning, I'm going to put together a new barre workout -let me know if you have any requests coming up- and am practicing for yoga. As our homework this week, we're teaching each other in pairs, and I'm excited to put my first official flow together.
Hope you have a lovely day! See ya later on the Family page.
xoxo
Gina