Hiiiii! 🙂 Happy Monday. How are you doing? It's been a while since we've done the Daylight Savings things (in AZ, we don't change the clocks) and, I have to say, I'm a fan. I woke up at 6am ready to start the day, and then relaxed in bed reading for AN HOUR before heading to teach. It was beyond amazing.
Did you have a good Halloween weekend? I've loved hearing about friends' shenanigans and costumes over the weekend; I'd love to hear about how you celebrated!
The Pilot was off work on Friday, and we were trying to think of something fun and Halloween-y to do. In the end, we decided to go to the zoo. The weather was absolutely perfect, and petting the goats is one of our favorite things.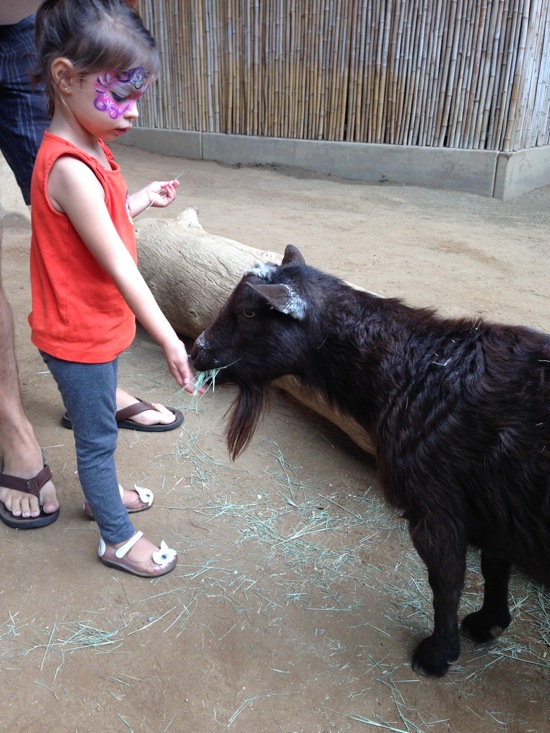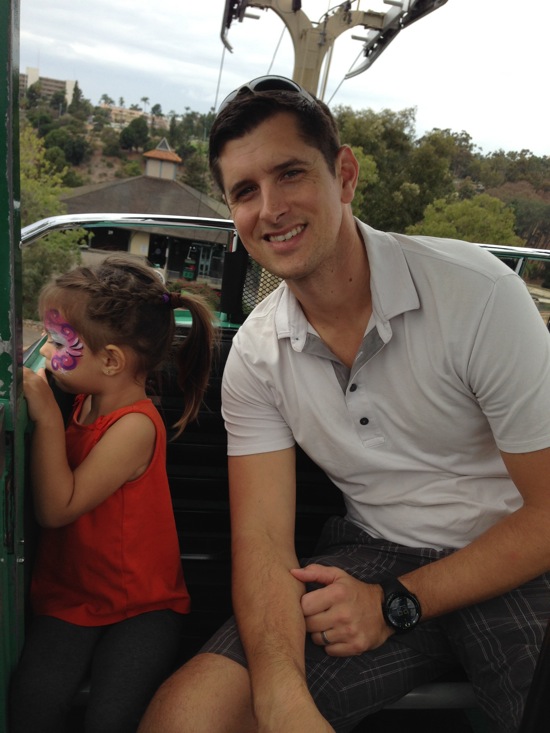 Here is the cutest little bumblebee. And yes, she did sting me.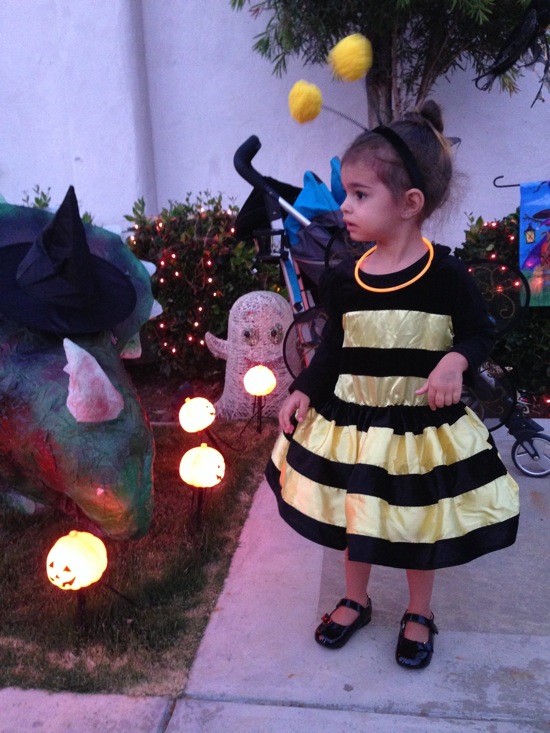 We went to a friend's party, and it was fun to be included in their annual festivities. Halloween in their neighborhood is a huge deal -it reminded me of our favorite festive neighborhood in Tucson- and her house was packed with parents and their adorable costumed kiddos. Livi met quite a few new friends, and we had a blast hanging out with everyone before heading out to trick or treat.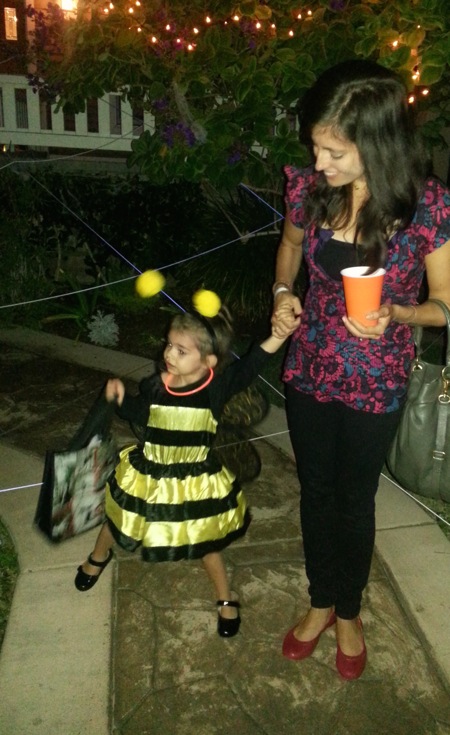 I made some Mummy Hot Dogs to take (followed this recipe with organic beef hot dogs and mustard eyes) along with a bottle of Apothic.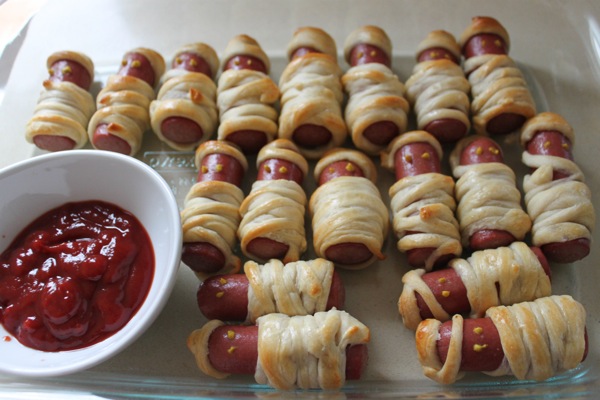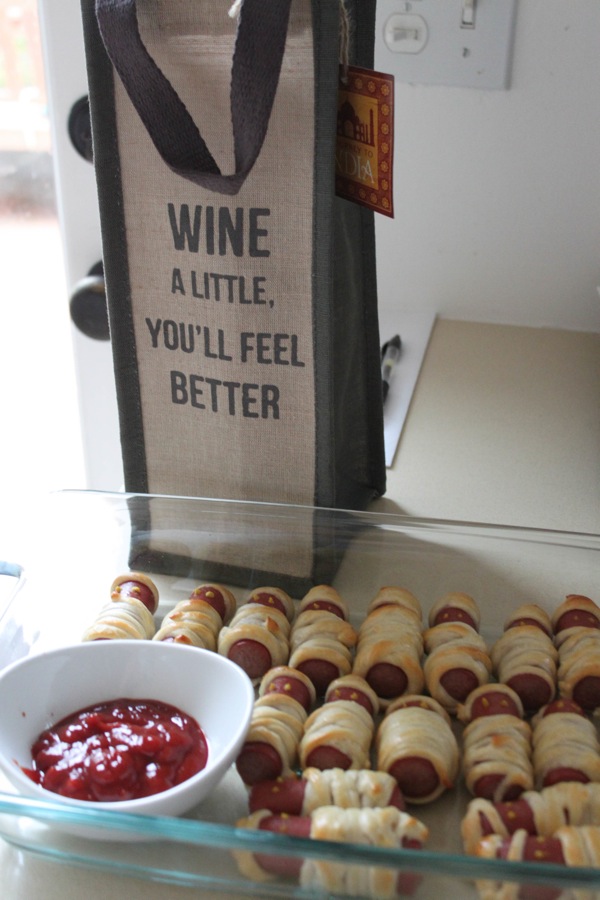 After the party and walking around the neighborhood, we came for sugar-buzzed bumblebee's bedtime, put a sign on our door to indicate we were out of candy (we know to prepare a little better next year!) and watched Hocus Pocus. Perfect Halloween night.
I would like to say that the amount of Halloween candy I consumed made me not want to eat sugar again for a while,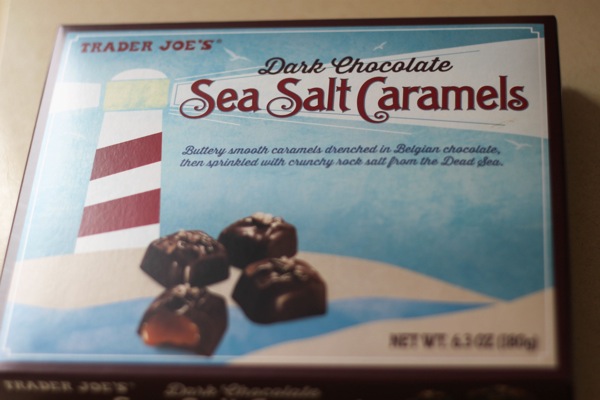 but that's not true at all. THESE CARAMELS are my fave holiday item from TJs. Pick some up; I promise they are amazing.
This past weekend was more teaching than the usual schedule: three barre classes + one Zumba.
We had a glorious taco dinner: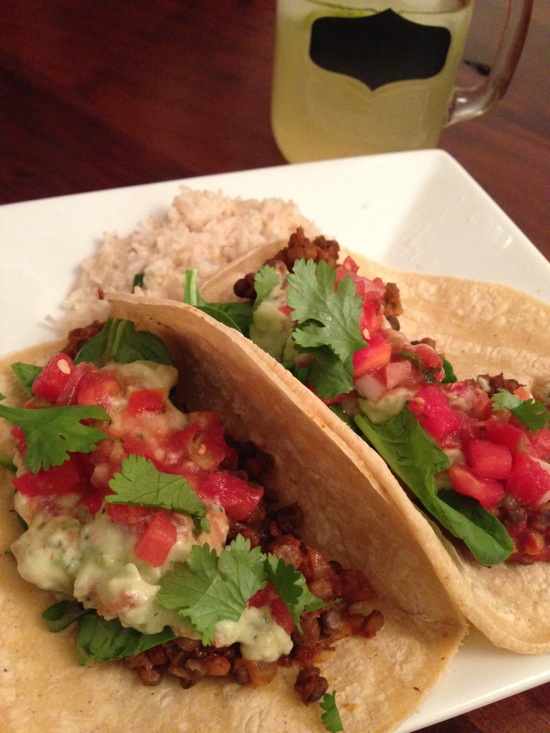 (recipe + some fun news to come soon!)
and I also had this incredible breakfast bowl from Crown Point Cofee.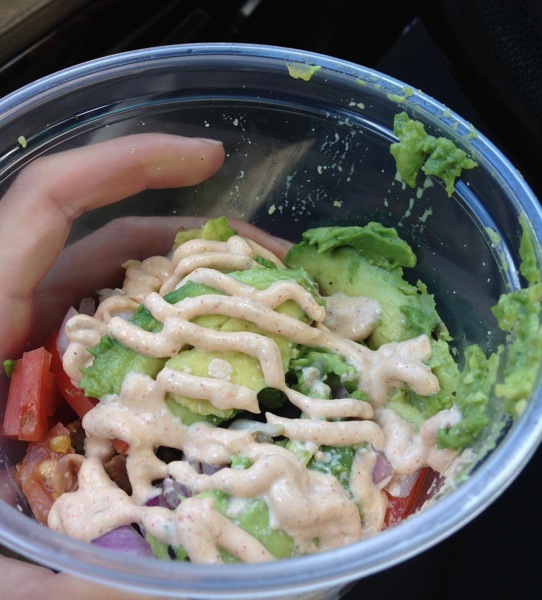 It had egg whites, veggie sausage, avocado, tomato, onion and a spicy sauce. It definitely needs to be recreated at home!
How'd your weekend go? I'd love to hear about your weekend adventures. Anyone run the NYCM??
See ya later today with a TRX post + workout.
xoxo
Gina