Happy Friday and Happy Halloween! Any fun plans tonight? We're off to a friend's party later today, and I'm trying to think of a fun activity for this morning.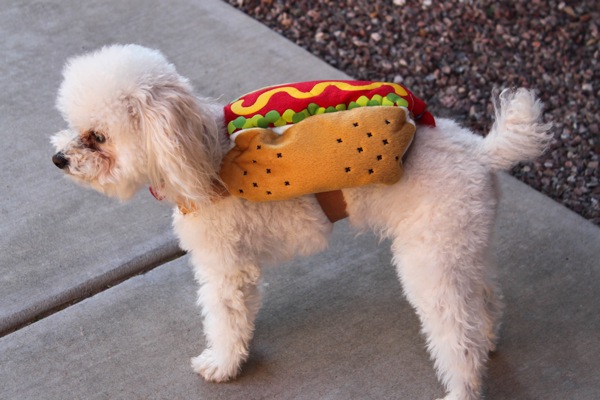 (Bell is thankful to not be reliving the hot dog shame again this year.)
Some faves from the week and around the web:
The Kale Yeah shirt orders. Thank you so much for helping me support Fed by Threads with these cute and comfy sustainable tees. So far, we've provided the funds for just under 1,000 meals! That is INCREDIBLE. I would love to make it to 2,000!! Orders will close on Monday <3
Liv's Halloween manicure. She asked me to paint her nails, so I Halloween-ified them a little.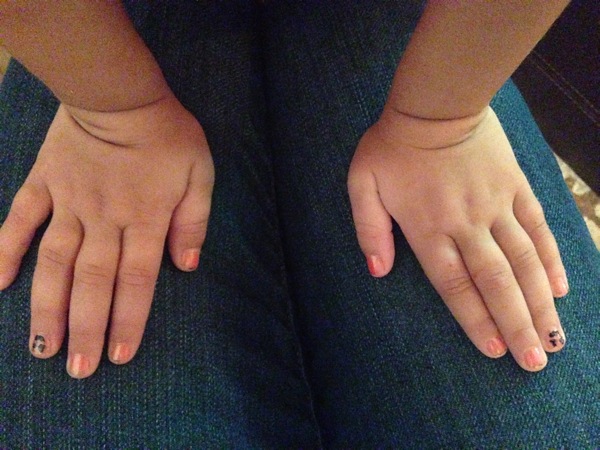 Waterfall braids. It's been my go-to hairstyle this week, especially since I like to air dry my hair. I'll waterfall braid it, and it will dry wavy.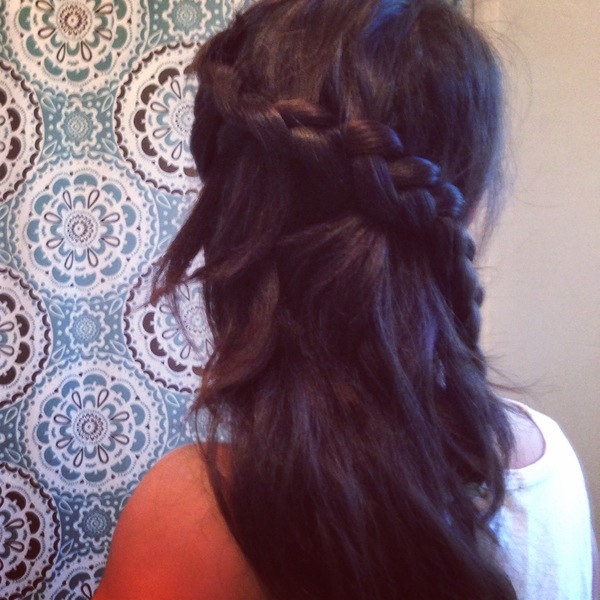 Dinner at Bo-Beau Kitchen. Always a fave and my favorite San Diego restaurant I've tried since we've been here. Their salmon is INSANE, and we usually wash it down with the ménage à trois dessert: peanut brittle with chocolate ganache, cheesecake with a berry swirl, and mint chocolate mousse.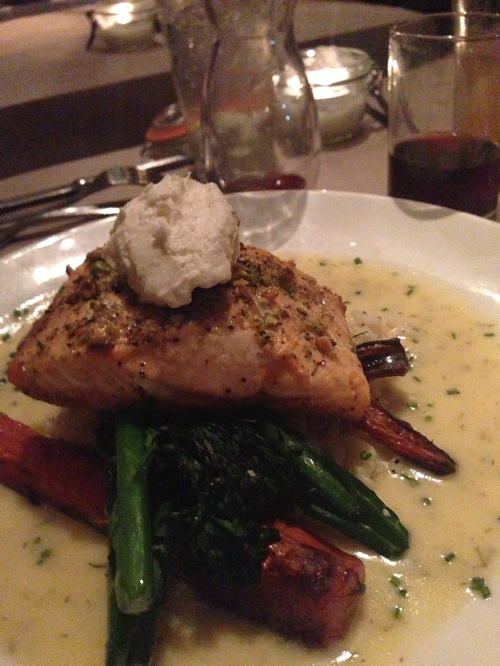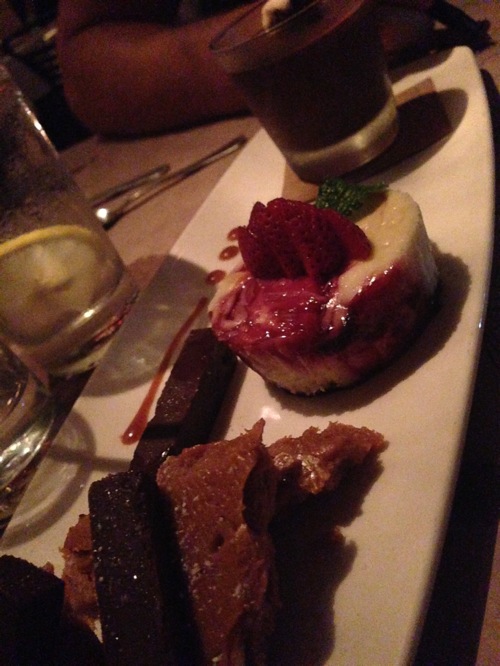 Having a rough day? Try this Kanye confidence generator. 😉
5 mom-shaming trends that need to stop.
Been scoping out these booties! I've been looking for a grey pair and think they'd be an awesome everyday option.
Park dates with this little lady.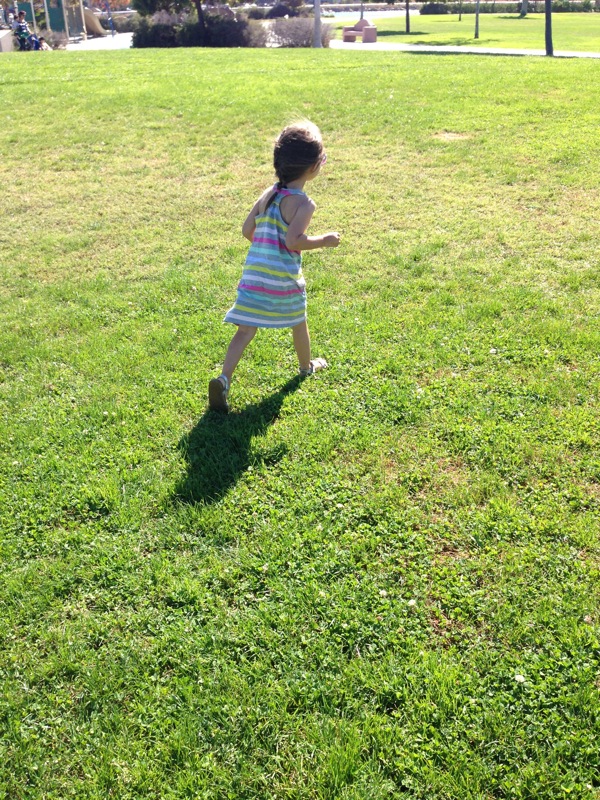 Jim Carrey's spoof of the Matthew McConaughey commercial.
Caro's spider neckerchief. (The "rub my belly" eyes are always a fave.)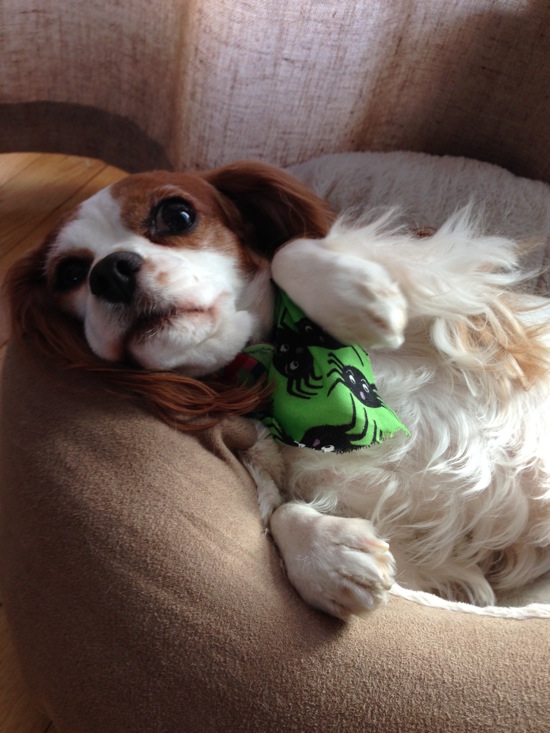 An 86-year-old gymnast proving age is just a number.
A yoga Instagram challenge for November.
Jungle java. This is a fun little spot on Newport, with great breakfast menu (they have acai bowls and the couple across from me shared French toast with nutella), and ALMOND MILK. I enjoyed my green tea almond milk latte next to the succulent wall.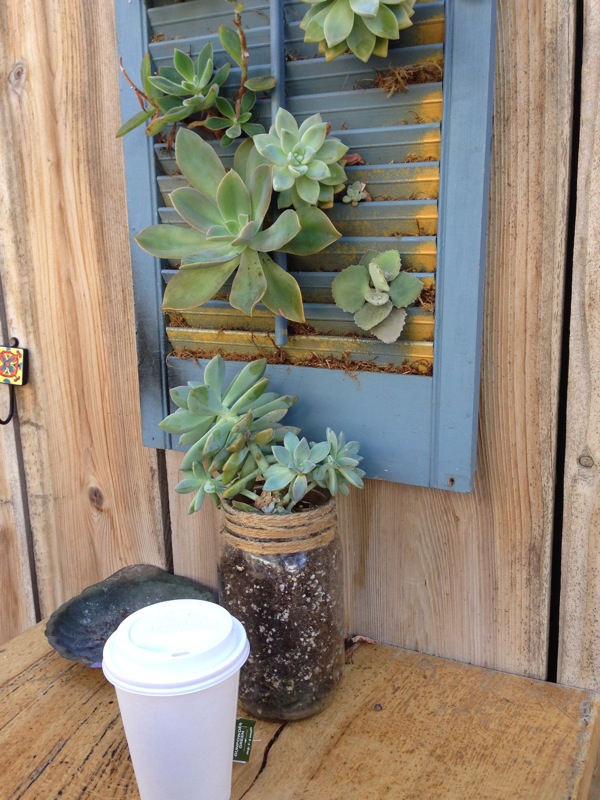 A history of women's clothing sizes.. and how the heck they got so out of whack.
Kelly Clarkson's version of "Shake It Off."
Enjoy the rest of your day and Happy Halloween! Be safe tonight. <3
xoxo
Gina