harder parts of parenting
Parenting is such a tricky and personal subject. Before I move into the post, I ask you to please consider the fact that different things work for different people, and to please be considerate of others before commenting. I know you're classy group of ladies (and dudes!) but just wanted to put it out there. This is just some food for thought and some things I wanted to share.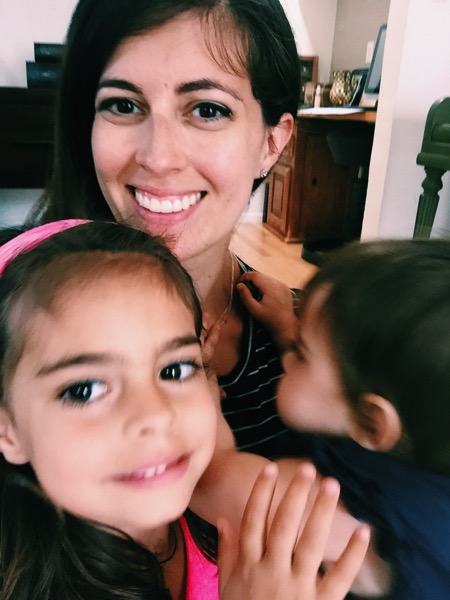 With raising kiddos, I feel like certain aspects become exponentially easier over time (like feeding them! They do one day feed themselves and it's amazing) while the challenges of other things are compounded as they grow older.
Here are some of the things I'm struggling with right now:
-How to teach my curious and friendly 4-year old to be aware and empowered without frightening her
-Encouraging freedom while creating boundaries
-The difference between being friendly and polite while still respecting a safe distance and personal bubbles
-Another one that I'm only starting to see the beginning of: friendships. Even at 4 years old, some conflicts have popped up. She would say, "So and so wasn't my friend today, but then she was," or "my friend told me I couldn't come to her birthday party, but then she said I could." I can't help but question how this is all happening already. Of course, we talk to her about better ways to handle the things she's feeling, and it's encouraging when we see it making a difference.
I've found that there is a parenting book for EVERYTHING, but at the same time: don't have time. I was like, "Isn't there someone who can give me the Cliff's note version?? Just tell me what I need to know, and what applies to our family, and leave the rest?"
Turns out there totally is: a behavioral specialist.
We've always known that Liv is spirited. She's bright, particular, expressive, and opinionated. These are all wonderful traits, but it also means that she's strong-willed. I wanted to talk to someone about parenting such a strong will, so that I could teach her and guide her without crushing the amazing spirit that she has. I truly believe that spirited kids grow up to do incredible things, but may need extra guidance on the parenting front. We tried doing this on our own, and when we realized that we could do better, we looked to a professional. So basically, I called the behavioral specialist for US (the parents!) more than anything, and she helped us so much. (If you're in San Diego and would like her info, please send me an email.)

Some of the things I learned from her:
-Kids, just like adults, have a need for attention, and power/control. This is why some adults are grumpy and lash out at others. It gives them a "rise" and they feel in control, even if it's for a brief moment. Sometimes when spirited kids act out, it's because they need undivided attention or they need to feel like they're in control. I was guilty of trying to juggle taking care of both girls and playing with them at the same time, but found that one on one time really goes a long way. The same goes for power and control. We give choices now, and she understands that if she chooses not to follow the routine, or what is happening, we move onto the next one: related consequences.
-Related consequences. In the past, we did a "sticker chart" for good behavior, with a special toy or reward at the end. Per the specialist's recommendation, it went in the trash can. The toy wasn't related to her good behavior, and good behavior should be expected. It's part of being a team. So now we have related incentives and consequences. For example, if she chooses not to get dressed when it's time for school, she has the choice of getting dressed then, or going to school in her pajamas and I dress her at school. That's never happened haha. If she listens and does things quickly, we have more time for fun, like reading an extra book, going to the park, etc.
-Sticking to what you say. No threats. So if we make an agreement that something is going to happen, it happens. No negotiations. (For example, we keep a light on in her room, but she knows if she comes out after bedtime, the light goes off.)
-Don't react; keep everything straightforward without anger/yelling. This one has always been pretty easy for me because I'm not a yeller, but I just try to keep everything straightforward. She taught us that emotions aren't good or bad; they are a natural reaction. So if your kiddo is freaking out about something, it's not personal. One of their needs just hasn't been met, whether they're tired, hungry, need attention, or power/control.
-Have a safe space to vent/relax/calm down. Different strategies work for different people, but it's important to have a space you can go to when you start to feel upset and scream into a pillow, meditate, dance, jump, do whatever you need to do to calm down and feel better.
Obviously it's not perfect, but these things helped me a lot and I thought I'd share. I'd love to hear any awesome parenting resources you've found, especially as your kiddos have gotten older. I've found that if you lead with love, and do the best you can at that time, that's all you can do. <3