Hey everyone! Happy Sunday and happy rest day to all of the Summer Shape Up ladies out there <3 Be sure to check back in the AM for this week's workout! It's pretty hardcore 😉
Also hardcore? Our dinner last night at Flavor of New Orleans with Jeni and her pilot. The food was lovely and the company was even lovelier <3
I ate something fried.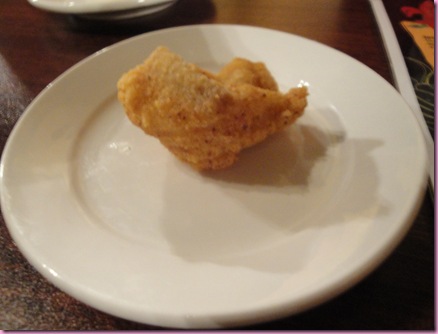 As ya'll know, I don't usually roll with fried stuff because even though it can be rather tasty, it has trans fat which is harmful to our tickers. Last night, I thought I'd try a bite and see how it tasted, since it's been quite a while since I've had anything fried, and I remembered that I also don't usually eat fried stuff because it doesn't taste that good to me. It was kind of bland and greasy.
This is a little more like it: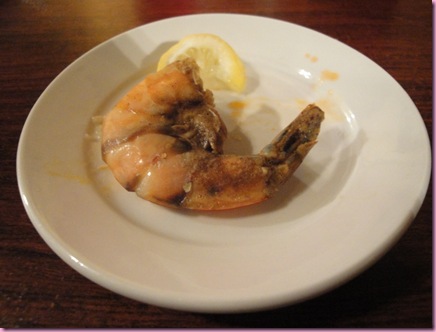 Boiled seasoned spicy shrimp.
Delicious- I had at least 6 😉
For my entree, I chose the blackened tilapia with double veggies.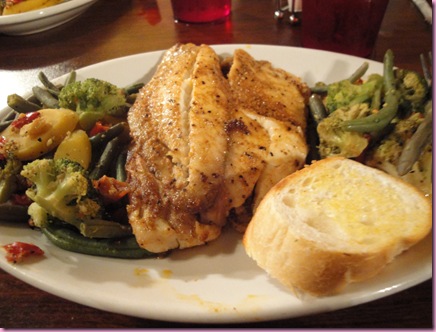 I dominated that plate 😀 It was SO. FREAKING.GOOD and I love the seasonings they used. Pretty face-rocking.
After dinner we went to Marble Slab (I was too full from my meal , but the pilot got a cherry cheesecake cone), and then we went to see Prince of Persia….and I took a $9 nap 😉 Hahaha.
This morning, I was hankering for OATS, and found some oat bran from the depths of the pantry- it's time to replenish the oat supply.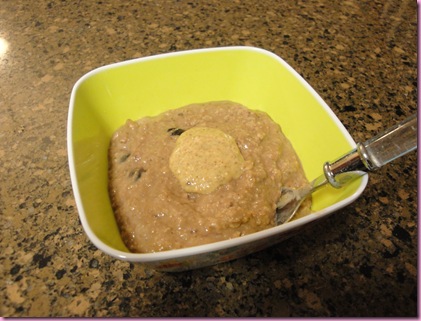 -1/3 C oat bran
-black cherries
-1/2 scoop Sun Warrior
-1 T maca
-1/2 T raw cacao powder
-Stevia + almond milk
-1 T almond butter
Glooooorious 😀 I ate my oats whilst shopping online at Express (coupon code 7283 saves you $15 on every $60 you spend- tomorrow's the last day) 😉
Today is my off day, too, so I might do some light yoga and stretching, but that's it 🙂 We're about to do a clean-stravaganza on the house and the pilot requested shrimp and prosciutto penne pasta for dinner.
Have a wonderful day! <3
xoxo,
Gina
Today's tip: Step out of your comfort zone and try a different type of cuisine every week or so- you're destined to find something new that you LOVE (like how I found my love for Indian cuisine).