… of a sweet embrace with my Cullen juice 😉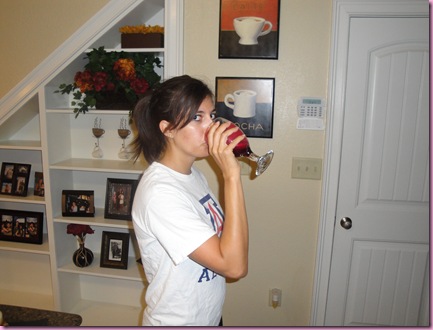 (U of A REPRESENT, haha)
This girl was hankering for some veggies in a serious way.
I think it was because we planted our little garden, which got veggies on the brain 😀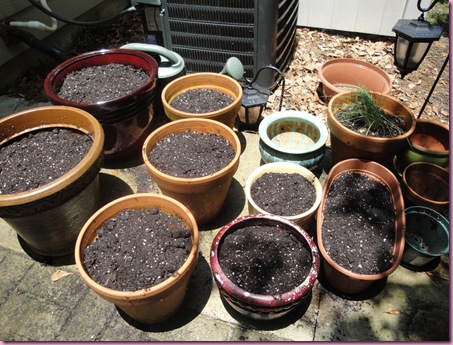 The pots contain seeds for basil, cilantro, RAINBOW CHARD, parsley, dill, rosemary and jalapeno. (The chives were a gift from our neighbors, who moved over a year ago, and somehow survived the winter)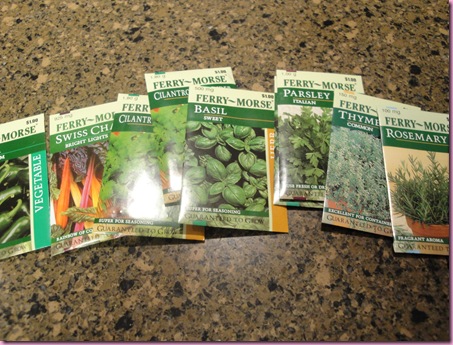 Dear plants,
Please GROW so I may eat you all the livelong day 😀
We also put up a mushroom bird house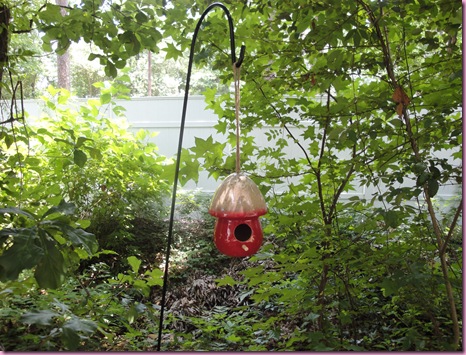 and an anti-squirrel bird feeder.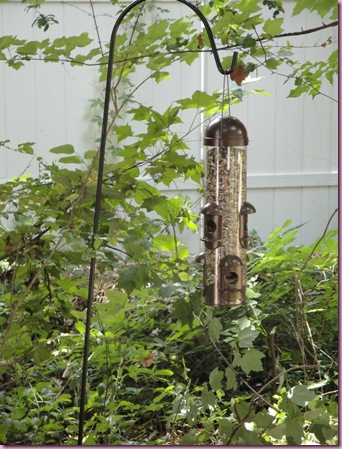 Cute, huh?
I even wore these purple gardening gloves Jeni got me last year: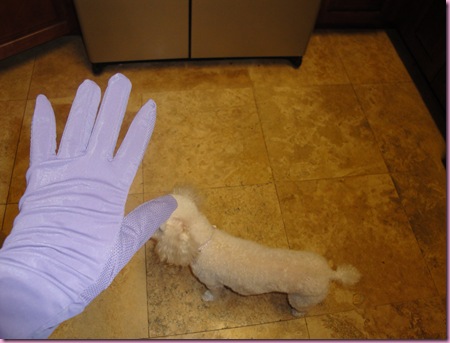 Bella is kind of afraid of them. Funny girl 🙂
After errands and planting, I hit up the gym for legs and made a chocolate cherry bomb for recovery protein: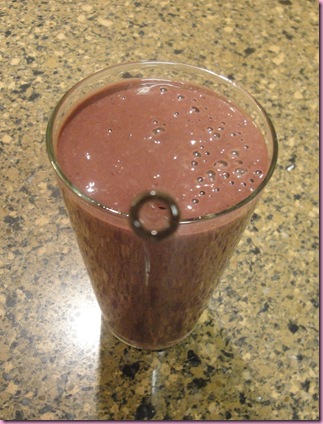 It was amazing, as usual. I knew I should have made an omelet, salad beast, or some type of *real* food, but I was craving that smoothie like a monkey. Sometimes, you gotta eat what you want instead of what you *should*, ya know?
I'm off to shower and get ready — we're going to dinner and the movies with Jeni and her pilot 😀
Have a great night and I'll see ya tomorrow!
xoxo,
Gina
Something to think:
Bruce Lee:

Knowing is not enough, we must apply. Willing is not enough, we must do.

The less effort, the faster and more powerful you will be.

Notice that the stiffest tree is most easily cracked, while the bamboo or willow survives by bending with the wind.