hi from the desert + annie's wedding
Hi friends! Happy Monday and helloooo from Tucson. 🙂 Before we get into the weekend recap, huge congratulations to the winner of the Zeel massage: Kelsey J. The lucky lady has been emailed. I'll pick the winner for the Bitsy's giveaway tonight!
Saturday morning, we hopped on a jet plane to spend some time here in Tucson with the fam. We had two weddings to attend, in addition to the necessary lounging, Mexican food, margaritas, and meeting up with lifelong friends.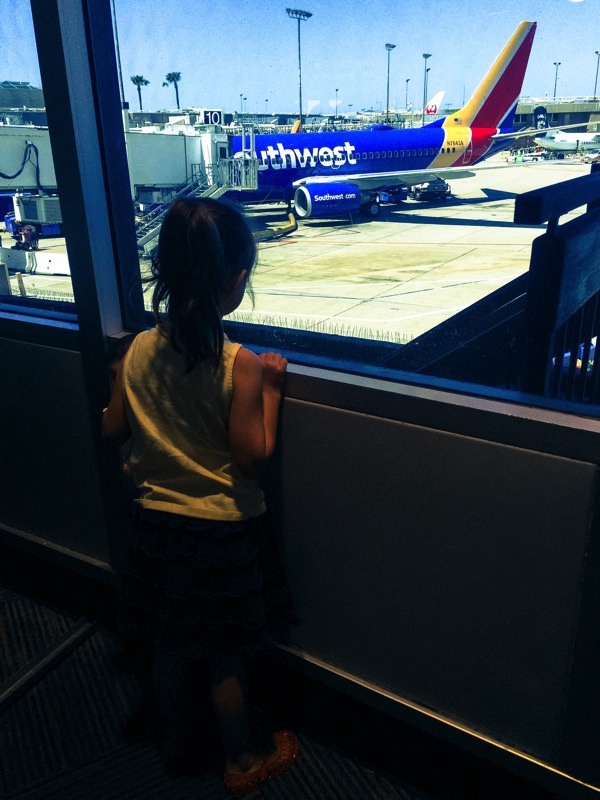 Our last family flight wasn't great -it wasn't terrible, but wasn't a picnic haha- but we knew what to expect this time. Liv is very used to traveling, but P needs constant jumping/toys/interaction to keep her from serenading the entire plane with her pterodactyl songs. This time, we were more prepared. We had our arms ready for a workout (to hold her as she jumped on our laps), brought NEW (<— key) toys for her to play with, and had a pouch of sweet potato + a couple of bottles. The pouch ended up being the winner. She LOVES sweet potatoes, and was totally happy for the entire 52-minue flight. Apparently I'm the only one in our family who hates flying. We hit some turbulence on the descent, and Liv thought it was NBD while P crashed in the Pilot's arms. I was white as a ghost and silently praying "Hail Mary"s until we were safely on the ground.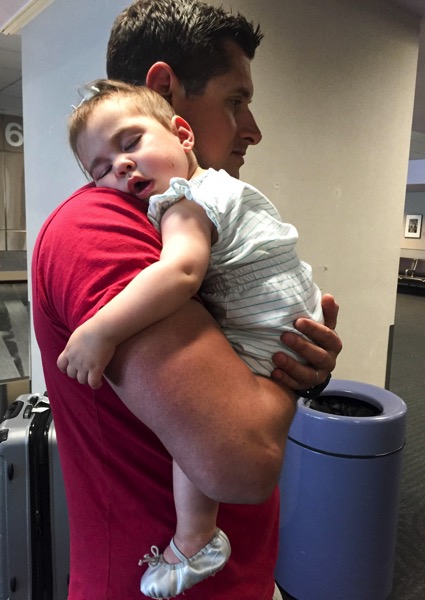 But, we made it!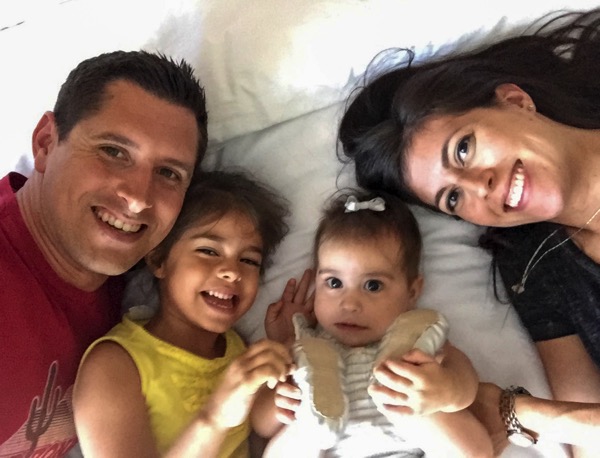 Mom and nana met us at the airport, and then we all headed to the hotel to enjoy takeout from our beloved Calle Tepa.
After our enormous taco salads + at least 9 different types of salsa, we got dressed to head to my friend Annie's wedding at Loew's Ventana Canyon.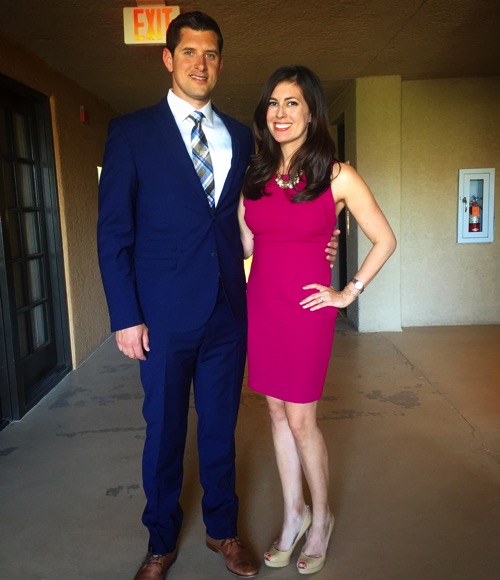 (I had rented a dress from Rent the Runway, but it ended up looking too juinor/prom-y for me. I felt like a cupcake in the worst way possible. So, I headed down to Miss Match for something a bit more simple.)
The wedding was held in the Upper Terrace, a lush outdoor patio shaded with palo verde trees, surrounded by blooming wildflowers. The weather was absolutely perfect: warm in the sun with a cool breeze in the shade.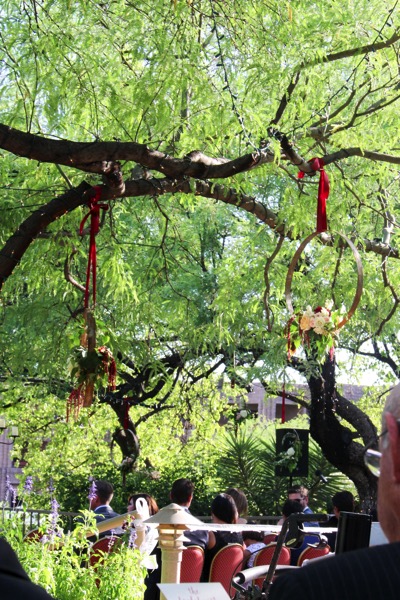 There were so many details that made the wedding unique, and I especially loved these floral arrangements hanging from the trees.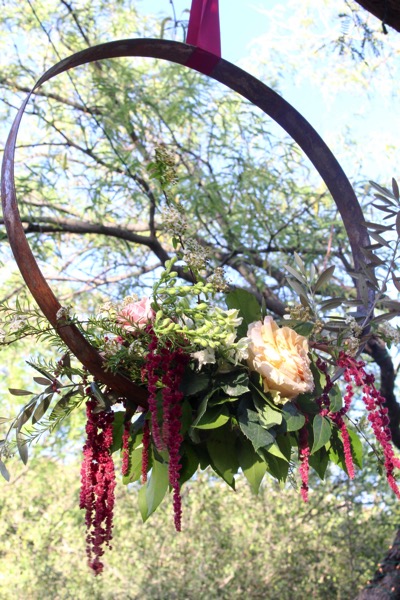 The ceremony was beautiful, and Annie was the most gorgeous bride. Her dress was serious heart eyes emoji. It was even more breathtaking in person and fit her perfectly. We've been friends since kindergarten, and it made my heart so happy to be there for such a special day.
Here she is with her dad, who was my 8th grade science teacher! Such an awesome and brilliantly smart guy.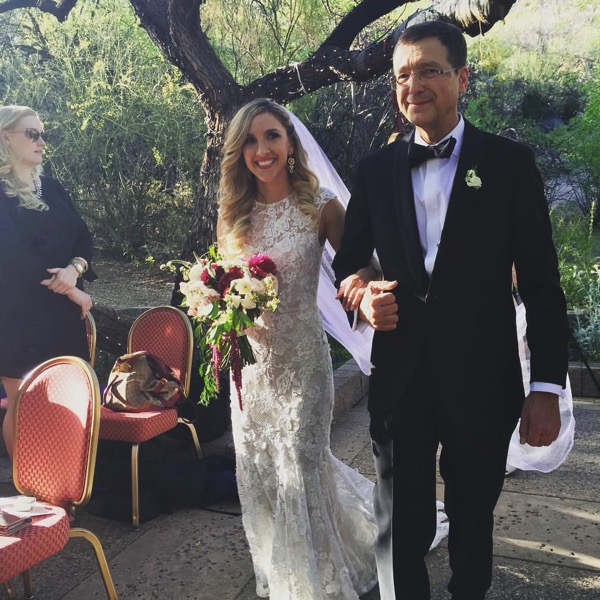 (Pic from the wedding IG hashtag!)
They did it!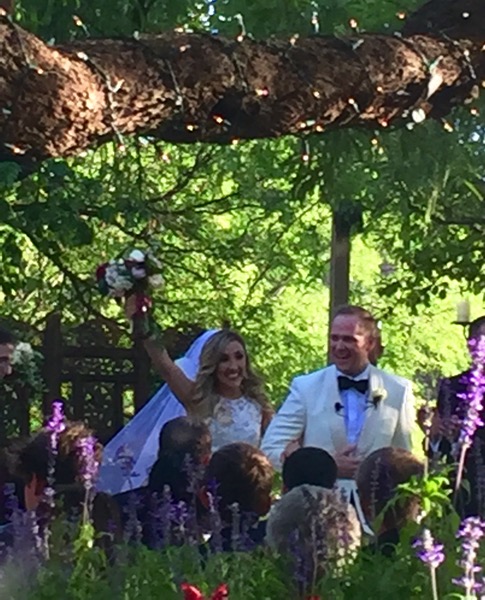 (I love all weddings, and everything about them, but my favorite moments are sneaking a look at the groom as the bride walks down the aisle, and the cheers after their first kiss. Oh, and the cake. Of course.)
After the ceremony, the guests went to the reception area for hors d'oeuvres (cheese, fruit, passed appetizers, guacamole and chips)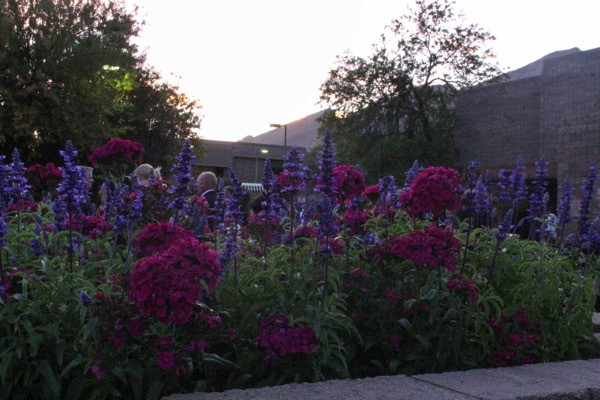 and some refreshing pricky pear margaritas that went down verrryyy easily.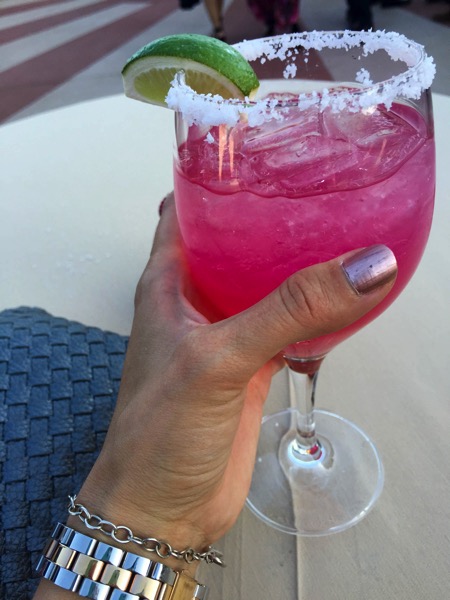 One more pic to document the fact that we were both dressed up at the same time. 😉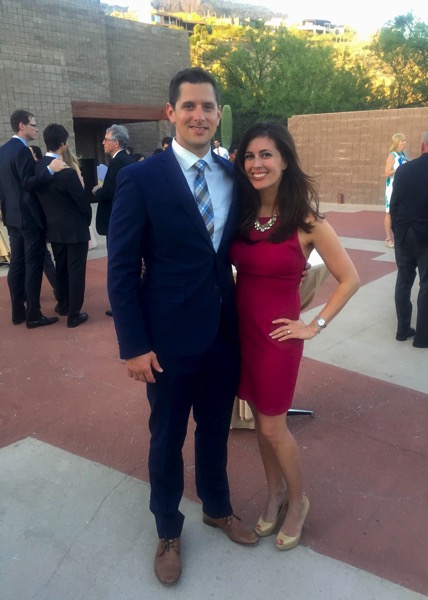 After cocktails, we headed inside for dinner and dancing. I snapped a pic of the venue before the rest of the guests made their way to their tables.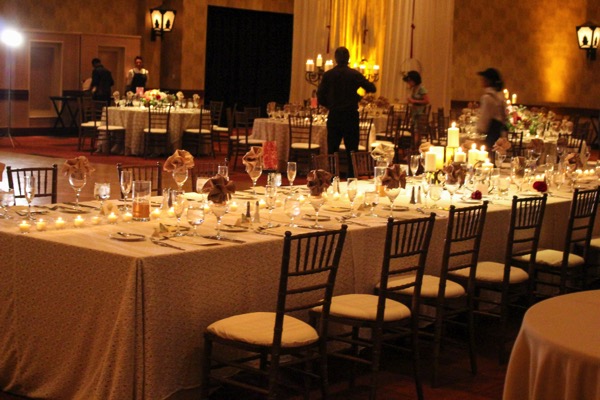 The centerpieces were a mix of roses and peonies, and many tables were also adorned with wrought iron candelabras.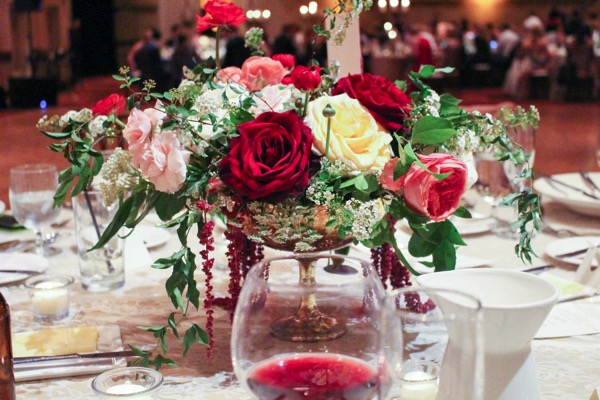 The menu had a beef, veggie, and vegan option, and I had chosen the chicken entree.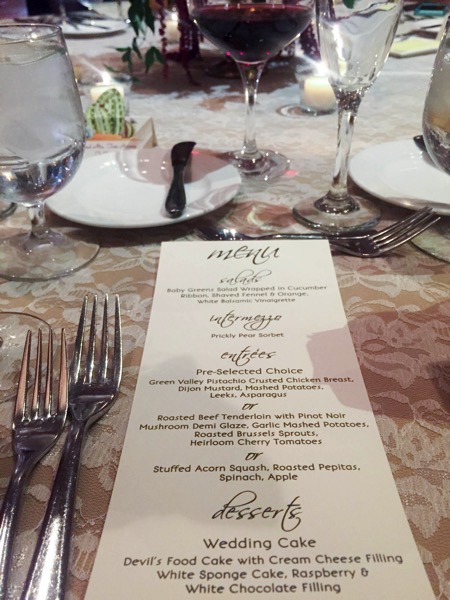 Everything was fantastic, but I think the prickly pear sorbet stole the show.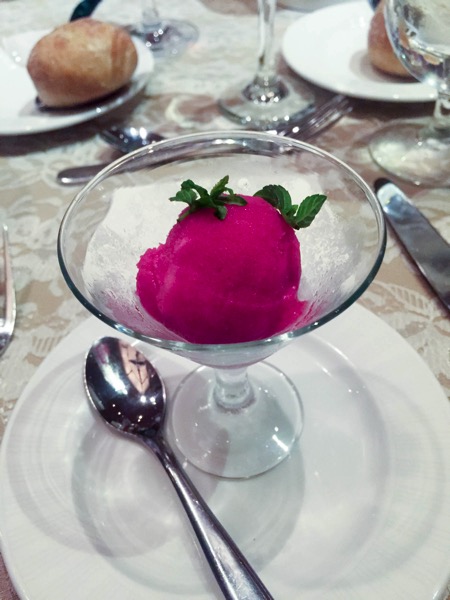 The toasts were heartfelt and wonderful (which is extra impressive since the open bar had been going for hours at that point) and I loved seeing Annie and Sean's sweet first dance, and cake cutting.
We chatted with the friends at our table and danced the night away. The reception went by way too quickly, and the event was perfectly punctuated by a stunning fireworks display.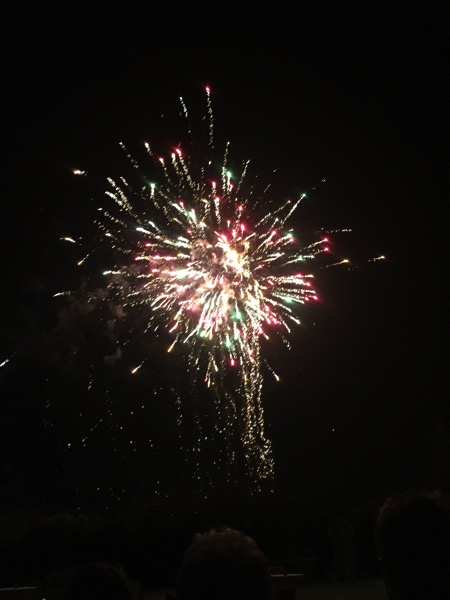 A huge congratulations to Annie and Sean! We had an amazing time celebrating such a special day, and send all our best wishes for your future together. <3
Today, we're off on some Tucson adventures! See ya later today. 🙂
xoxo
Gina
Friends: what's your fave song to dance to at weddings? Favorite wedding dessert ever? I still love the "Cha cha slide" (i can't help myself haha) and even though I love all cake, my favorite wedding dessert was at my cousin Kate's wedding. She had an espresso and chocolate cake. Yesssss.