Hi from VA! + Friday Faves
Hi! Happy Friday!! What are you up to this weekend? Any fun plans on the horizon?
We're here in Richmond, VA! The second I found out we would be here for the wedding (which is actually in Orange), I texted this little lady to see if she'd be free to meet up.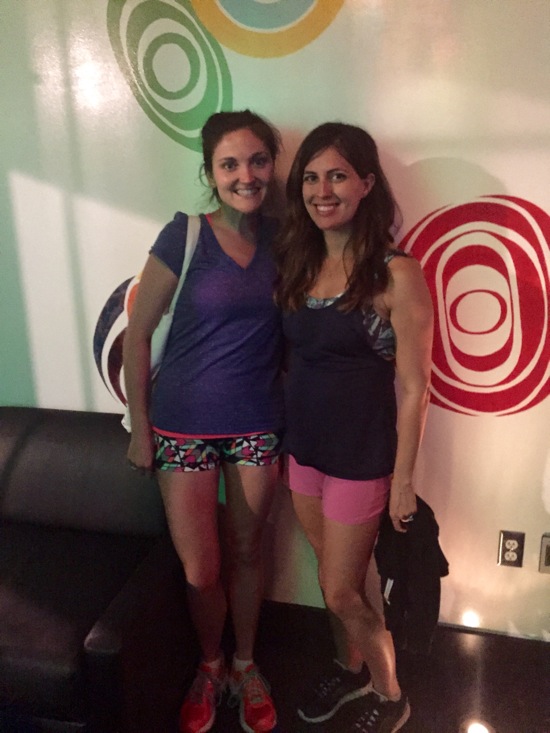 Brittany and I have been blog friends turned real life friends since the early days of yore. I'm always so happy to see her. We originally had plans to catch a spin class and then dinner, but our flight ended up being delayed a couple of hours. Instead, we enjoyed a delicious Indian feast at Lehja and walk around the mall afterwards. It was so great to catch up!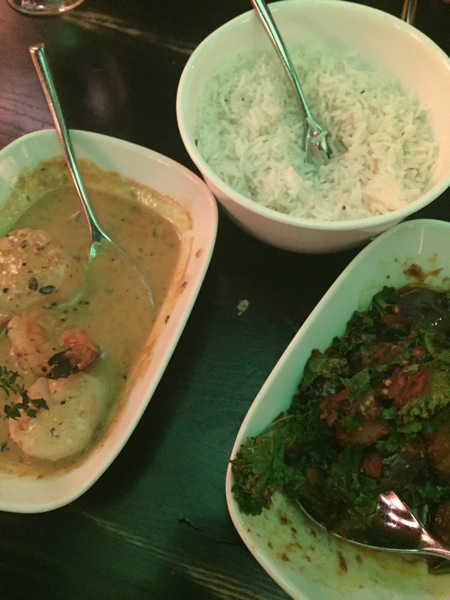 (We shared the chaat of the day, which was crispy kale with a sweet reduction; the Pahadi Baingan, which was eggplant with kale, tomatoes, fennel and spices; and the Seafood Kerala Curry with sea bass, shrimp, scallops, coconut, mustard, chilies and curry leaves. After my first trimester Indian food hiatus, it felt good to be back in the game haha.)
In standard Friday fashion, here are some faves from the week and around the web!
This pic of my brother Kyle.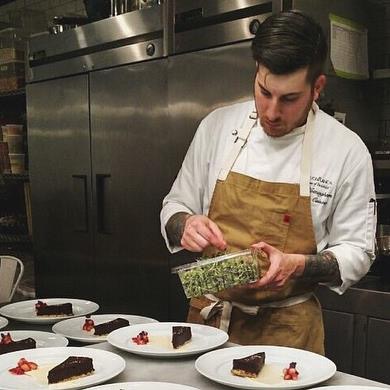 It's crazy to think that the same guy who used to dig and make mud pies with me out in the yard (which we set on the wall to dry) is creating and plating the most beautiful healthy meals. Yesterday, he did a 4-course demo in NYC for food and spa media, including Food & Wine. He is doing amazing things, and I'm so proud of him. (PS, buddy if you want to hook a girl up with that tart recipe, I need it in my life.)
Headspace app. So in all fairness, I haven't been able to give this a full whirl (10 days) for a solid review, but I'm loving it so far. It's a free 10-day meditation app, with focused meditations for each day. The guide's voice is positively lovely (soothing with a slight English accent), and as someone who's always looking to expand their meditation strategies, I think this is a wonderful app.
Dad doesn't babysit and sometimes mom works late. All the YES.
Can't wait to try this cinnamon quinoa bake.
Lulu maxi! What are you doing to me??
A new bowl obsession! We decided to venture out of the standard Tiki Port, and hit up Northside Shack. Thanks Northside, for totally shaking up my acai bowl rating system. For starters, they give you EVERY fruit: mango, pineapple, strawberries, blueberries, grapes, kiwi, coconut, and top with ground almonds and chia seeds. The pitaya base I tried was a little more sorbet-like (I like more of a thick smoothie texture), but everything else was perfection. They are definitely in my top 3, but I can't figure out where! (Tiki Port and Cafe by the Bay also reign supreme right now.)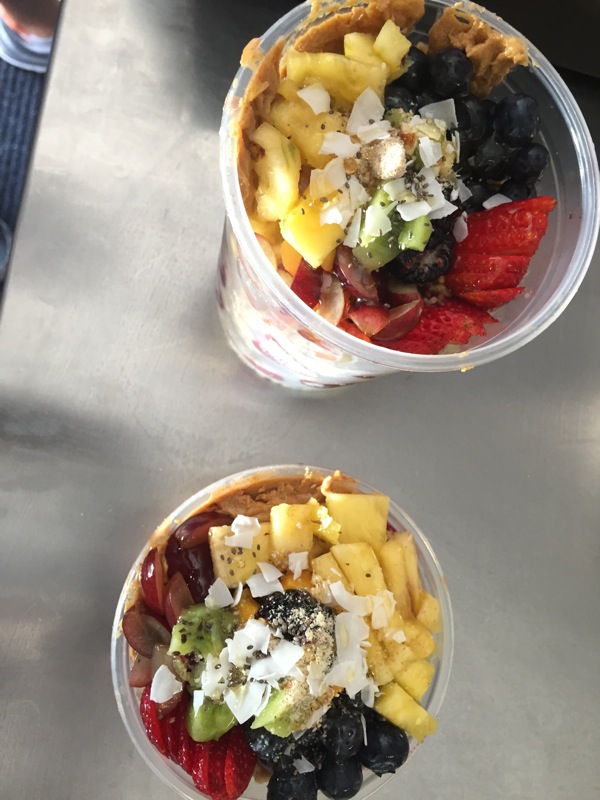 Guess we need to go back. 😉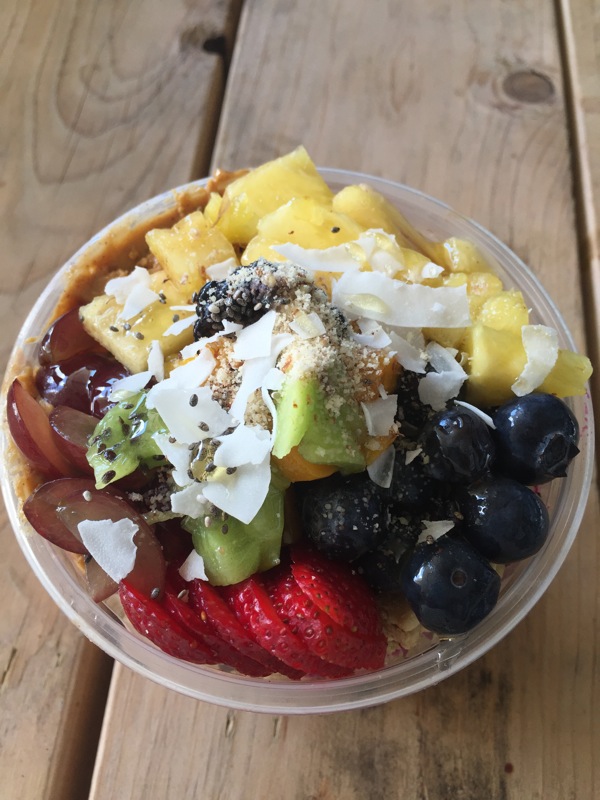 Little braids and updos are the best.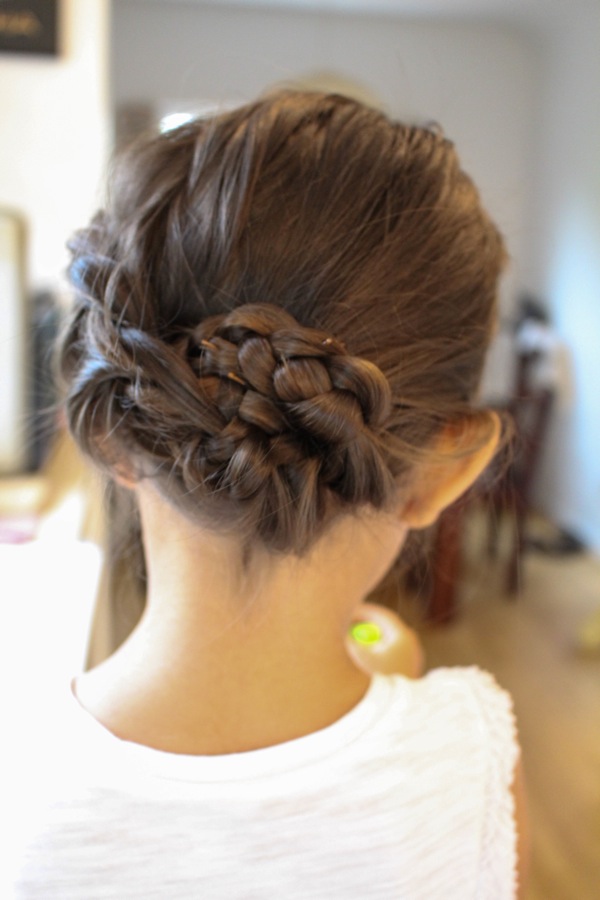 The Girl on the Train. I started this on the plane yesterday, and am fully sucked in. I can't wait to finish it and see what happens. If you liked Gone Girl, I highly recommend this one. It's very well-written, suspenseful, and an easy, quick read.
Jessica Alba: woman crush everyday.
Filed under things that made me way happier than they should have.
Thank you to POPSUGAR for featuring this ab workout!
Hope you have a very happy Friday! <3 I'd love to hear about things you're loving this week.
Reading anything new? Taking any fun fitness classes? Also, who's running Rock n' Rock San Diego this weekend?
xoxo
Gina