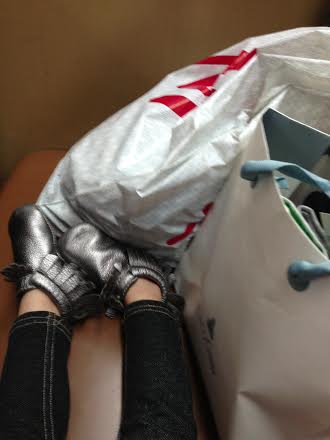 Some of my favorite outings with Liv: storytime at the library (we went this morning and it was such a blast), jumping at the trampoline park, zoo, Children's Museum, playdates, art projects, and shopping. When we hit the mall together, most of the time we don't purchase anything, but it's just fun to walk around and get a smoothie. The other day, we were driving towards central Tucson and I asked Livi if she wanted to go to the mall or the museum. (<– Children's museum) She said, "Jamba."
So to the mall we went 😉 I think the smoothie gave me liquid power to brave the stores at Park Place.. it gets a little intense sometimes.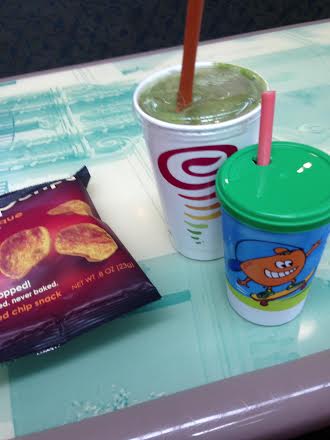 While we're out and about, Livi is usually awesome and will hold my hand as we walk around. She may even surprise me by riding in the stroller. Other times, she's a whirling dervish of toddler speed and curiosity.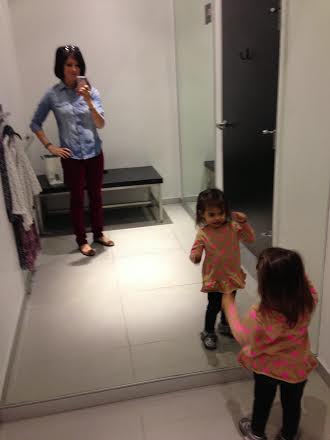 I decided to check out H&M, and it was a successful stop. I even got to try some things on while she got a kick out herself dancing in the mirror 😉
Here are the finds:
a chambray shirt (pictured above)
a neutral button-up with little flowers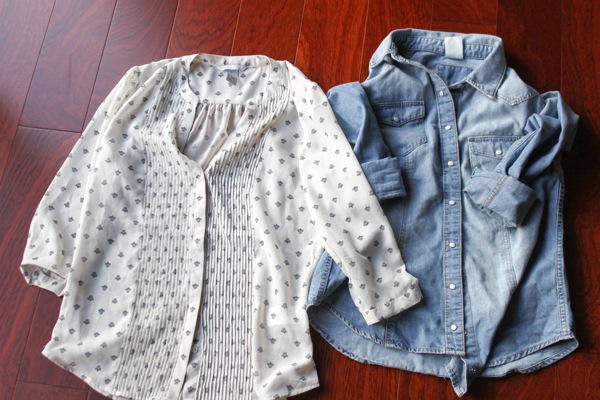 two long-sleeved dresses: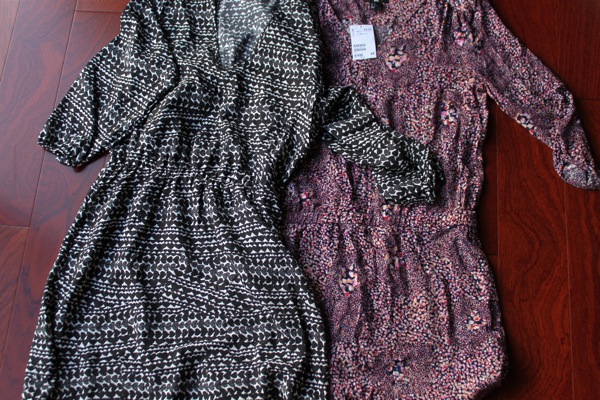 I've worn the floral one with sandals,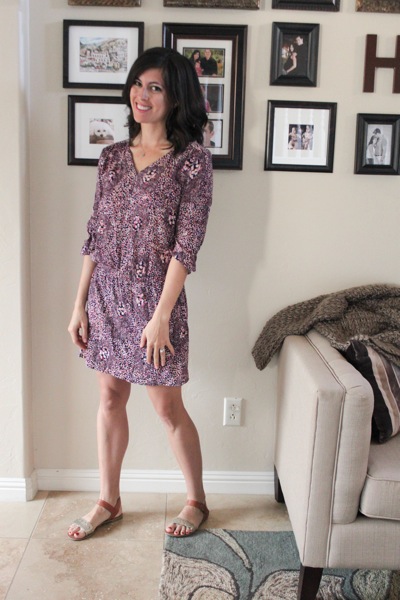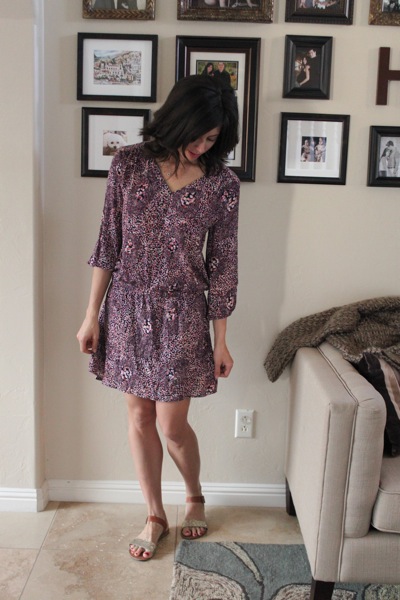 and will probably wear the black and white one with my booties.
H&M is a great store -decent quality for the awesome prices- but I have to be in the mood to treasure hunt. I'm excited that I got a couple of new things that will wear well into the spring.
Any new finds lately?
What's your favorite mall store? J Crew will probably be my favorite, but I also love looking around at Francesca's.
xo
Gina