Hi friends! Hope you're having a great night <3 LOVE all your Winter Shape Up Week 2 check-ins. Keep 'em coming!
Switching gears over here from fitness to something a little different: books!
I'm not sure how it happened, but I actually read last month. Reading is one of my favorite things to do, but it's also towards the bottom of the priority totem pole. I'll often set aside some time before bed with my Kindle, even if it's just for 15 minutes. My current, lofty goal is to read two books per month, but I also have a goal to work on going to sleep earlier; we'll see which ones wins 😉 
Here's what I read in January: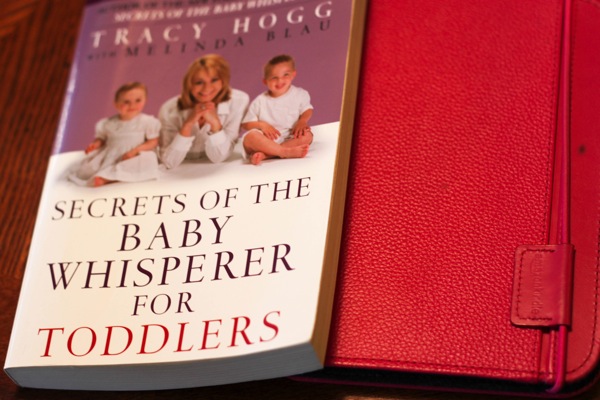 Baby Whisperer for Toddlers
I picked up this book at Bookman's looking for some advice on what to do when Livi gets in a "NO" mood or throws a tantrum. I wish I would have read this sooner, especially since the original Baby Whisperer book was a lifesaver for our family. It helped us to get into a solid routine and helped Liv to sleep through the night (wahoo!). I also had invaluable tips on feeding, sleep and what to do in specific situations. I can already tell that the toddler version is going to be the same type of vital resource. There are a lot of wonderful tips on a variety of toddlerhood experiences (skipping naps, potty training, tantrums, etc) as well as unique situations like air travel tips. Just like the original version, the author uses an acronym to help parents remember the steps they should take. In the toddler book, it's H.E.L.P. (Hold yourself back, Encourage exploration, Limit and Praise).
By reading this book, I became aware of a few counterproductive habits despite the best intentions. For example, when we're at the playground, I'm always an arm's distance away from Liv in case she needs a little help. The author explains that the child won't be able to learn how to solve problems on their own if we're there to do it for them. It's best to hold back, observe, and help when/if the child needs assistance. I also like that the author discourages shaming and spanking which are two discipline strategies that I am vehemently against.
The beauty of the Baby Whisperer books is that they're well-organized and easy to review. I have it in my nightstand drawer and will skim over certain parts throughout the week. Similarly to the first book, this one also gives strategies according to your baby's unique needs and personality. For example, "angel" babies need a different approach than "grumpy" babies. 
Jab, Jab, Jab, Right Hook
I absolutely loved this book. It has tons of amazing tips (especially helpful if you work in marketing or social media), and it breaks down the best practices for the major social media platforms (Facebook, Twitter, Pinterest, Instagram and Tumblr). The author, Gary Vee, is kind of a smart ass (in the best way possible), and I really liked his witty comments and honest critiques of major companies' social media strategies. The premise of the book is that different types of storytelling works for different platforms; you need to know how to use this to your advantage. I found the Pinterest section very helpful, since I'm known for late-night pinning sprees, and I don't usually pin new photos (I'm a notorious re-pinner). I highly recommend it.
Eat That Frog!
I listened to this Brian Tracy audiobook while doing steady state cardio.
Side note:  I really enjoy listening to audiobooks, but they're on the pricey side to download. For this reason, I usually only purchase ones that I intend to use as a resource and occasionally revisit. I'm not sure how many times I've listened to "The Psychology of Achievement," which I have on CD (Brian Tracy also has a pleasant calming voice). When we lived in Valdosta and I spent a lot of time driving back and forth between Orlando, Jacksonville, and Valdosta; I would frequently borrow CD audiobooks. You can get them at the library, or you can borrow them from Cracker Barrel (random, I know) for like 99 cents per day. Amazing.
Anyway, back to Eat That Frog! I needed a little kick in the productivity pants. I'm usually pretty good at making a list and cranking things out, but i knew there were areas that could be prioritized and streamlined. This book provides useful techniques for both. The title refers to doing the worst task first. You want to "eat the frog," knowing that's the worst thing you'll have to do all day and get it over with. I also liked the tips on giving yourself breaks to come back refreshed and more productive. 
So the list for January reads is a little dry, but they were all enjoyable 🙂 I'll definitely have some fluff in February.
What did you read last month? Anything you really loved?
Also, if you listen to a book on audio, do you count it as "reading" the book? Would you say, "Oh, I read that!" or "I listened to that on CD." I always feel like I need to specify for some reason 😉
Hope you enjoy the rest of your day!
xoxo
Gina
*New post on the Fashion page