"Hate" a strong word, but "don't really love" was an awkward title. 😉
Hope you've been having a lovely weekend so far! We've been relaxing, and it's been beyond glorious. I started this new thing -as in like 3 weeks ago- where I decided to sleep until Liv wakes up on either Saturday or Sunday morning. She's been waking up at 9:15! (By typing that, I just jinxed it.) So needless to say, I had a nice sleep which always equates to a gold star weekend.
Friday morning was a breakfast date with my best girl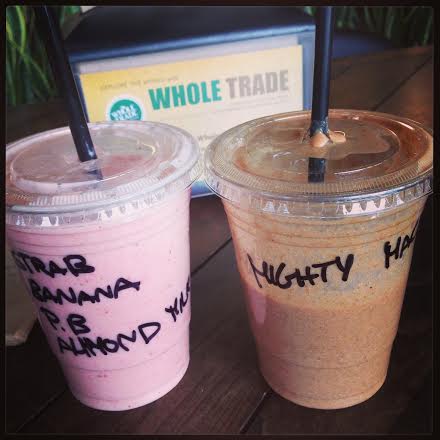 (strawberry, banana, pb and almond milk for the little lady; mighty maca for me; a breakfast English muffin sandwich to share)
and then we met up with some friends to see Frozen (again!) and walk around.
The weekend also involved girls' night at Ra, a visit with my nana and tata, and an awesome yoga class.
I couldn't help but think about how much braver I've gotten in my practice, yet I still stay away from some of the same things. For example, I'm no longer freaked out by headstands or trying handstands away from the wall. Wheel pose, on the other hand: I hate it. It takes a lot of oomph for me to go for it, and when I do, I'll maybe just try it once. I'm happy in my bridge pose instead 😉 I'm not sure if it's the fact that I know I'm not very strong with wheel -my chest muscles are always tight, which is also why my posture is less than fab- or if I just don't enjoy it. (I really don't.) 
Are there any fitness strategies or exercises that you avoid? Back in the day, I used to be afraid of doing plyometrics in my own workouts. Now, I'm happy to run and jump around in between strength sets. It's interesting to see how comfort level and preferences change over time.
For this week's workouts, I'll be joining along the Winter Shape Up fun with all of you! I'll do some shuffling with my Zumba class and long run, but I'll be huffing and puffing to Workout 1 right along with ya. I'll have the video, form cues and text up in the morning!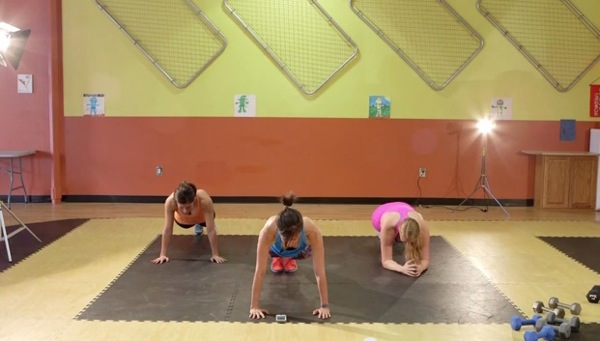 Here's what's on the meal plan this week:
-Recipe testing like crazy (and dropping packages off at friends' houses to get their feedback and share the love)
–Slow cooker chicken salsa verde
-Quinoa enchiladas
-Mushroom and spinach quiche with roasted dill potatoes
-Baked veggies with marinara and goat cheese
-Chop veggies for salads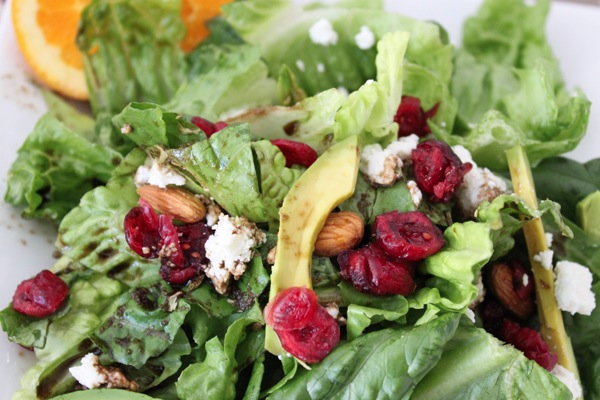 -Goal: have one fresh juice or smoothie each day. Got out of the habit last week and I missed it!
So tell me friends: what's on the menu this week? Are you following the Winter Shape Up meal plan? 
Least fave yoga pose? 😉
Have a great Sunday! See ya later with some weekend pics.
xoxo
Gina