To be completely honest, this past weekend was filled with chores. Something about this unusual 70 degree Tucson weather has made me want to Spring Clean! I did, however, manage to get out and about with Kyle on Monday (my Sunday).  We had a BLAST that morning going to Olivia's 2nd birthday party at Tucson's first trampoline park! Having left Luna at home to join in the birthday fun, we decided to take a much-needed trip to the puppy park when we got home. I usually like to keep it casual at the dog park, but since I knew we were headed for pizza right after, I dressed it up a bit.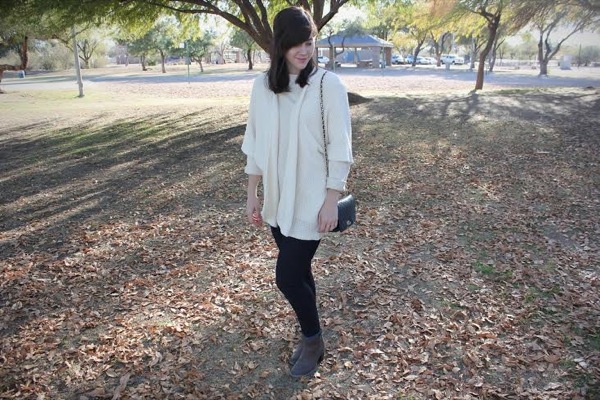 I wore my staple denim from Gap with an extremely comfortable boat neck top from American Apparel. As far as basics are concerned, I rarely stray from A.A.! I layered the top with my new cozy sweater from Forever 21. I am so in love with this sweater I try it on at least once a day…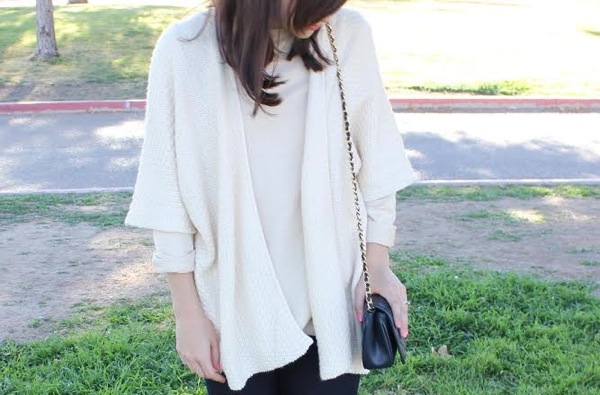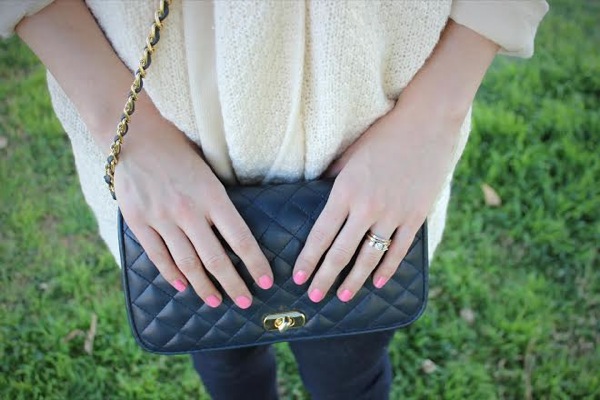 To add a bit of a ladylike flare, I accessorized with a quilted turnlock purse (I think I paid $4 at Goodwill for it) and some booties from Old Navy with a slight heel. Also, check out that Deborah Lippmann manicure! I super proud to not have boy nails right now, PLUS Deborah Lippmann is a fantastic brand that eliminates harmful chemicals often found in polish. Their colors just happen to be incredibly shiny and full of sparkle…! The color I'm wearing below is "Groove is in the Heart".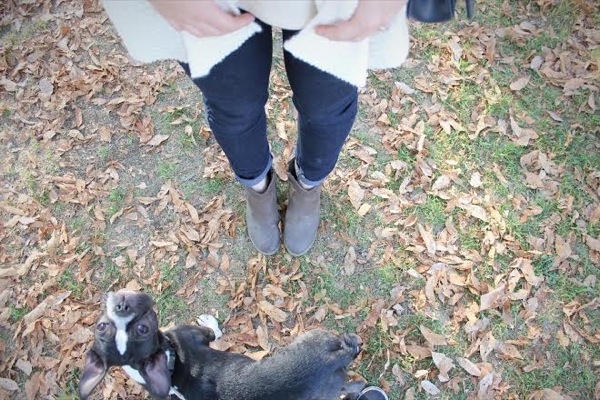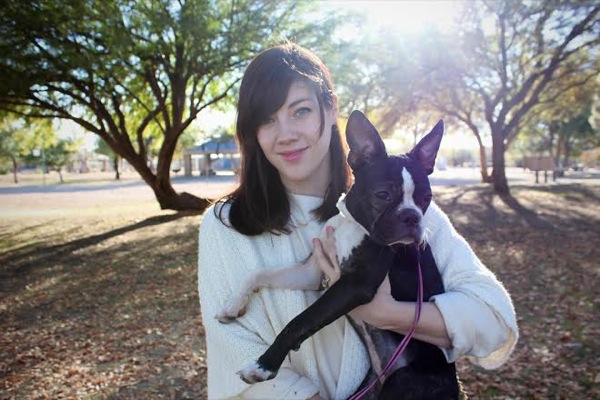 Even though I ended up with filthy, muddy pants (thanks Luna), I had a lovely afternoon at the puppy park with my husband and pup. Though I love the cold, I have been so thankful for the warm weather and the sunshine. Sending warm vibes to all of you feeling chilly temps!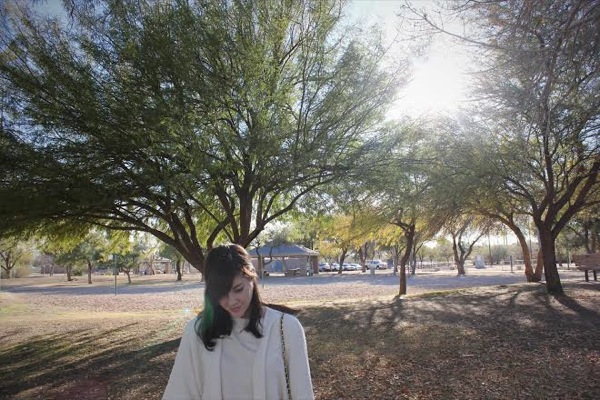 Hope your week has been incredibly smooth!
Xo- Meg 
Ps: Please comment and share with me your GOTTA HAVE nail colors!!