Liquid gold salad dressing.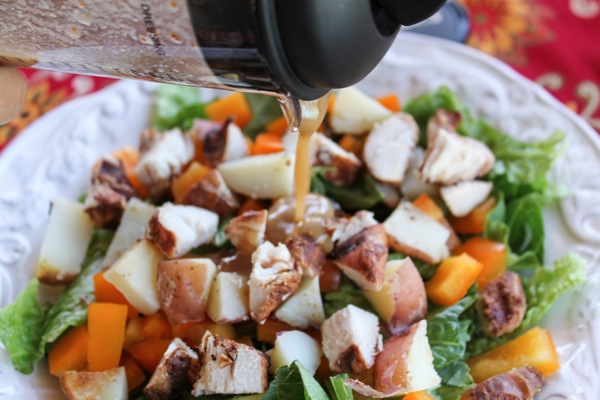 Usually when I'll make a salad, there are a few dressing options in the rotation:
1) balsamic, olive oil, fresh herbs, salt and pepper
2) apple cider vinegar and a pinch of Stevia
3) lemon juice and olive oil
4) store-bought goddess dressing
5) salsa, guacamole or hummus
I switch it up fairly often to keep from getting in a rut -love my salad beasts- and especially love fresh herbs for some pizazz. When my friend Lara posted this recipe for a dressing she loves, I couldn't wait to try it. The Pilot and Liv were at Whole Foods grabbing some groceries, so I texted to ask if he'd mind grabbing some fig jam. Everything else we had on hand!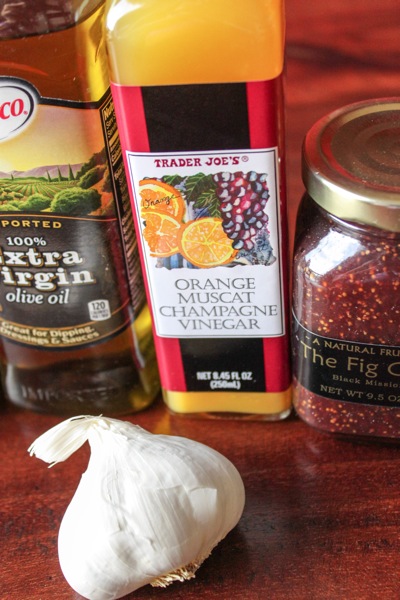 I followed the recipe exactly, and was so surprised that it didn't seem to need anything else. No herbs, no salt and pepper- it was perfectly seasoned and vibrant as is.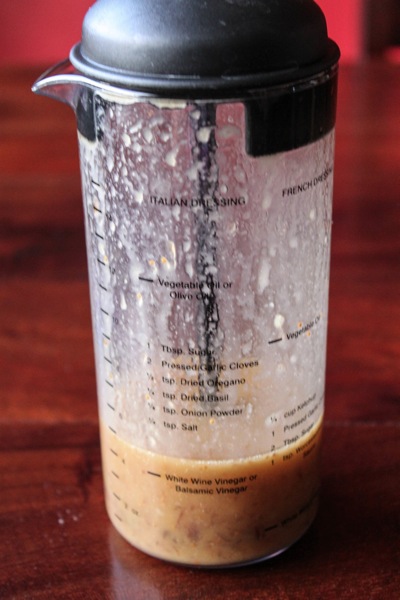 The only thing I'll change next time is that I'll make a double batch 😉
This afternoon, I enjoyed some of the liquid gold dressing atop salad greens with shish kebob leftovers: grilled chicken, potatoes and peppers. It was wonderful. I can't wait to try it with greens, salmon, dried berries, almonds and goat cheese… I'm salivating just thinking about it!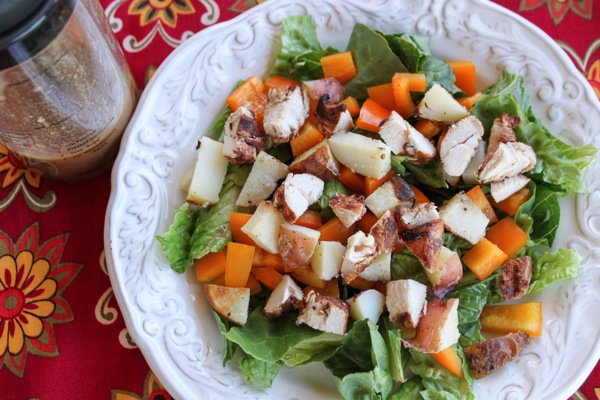 What's your favorite salad dressing? Do you like to make your own? If you haven't tried it, I highly recommend the hummus/balsamic vinaigrette combo- it's outta this world.
We're off to take the cousins to the pool and then out for Mexican tonight! Since my legs have recovered from this weekend, I'm excited to get some nighttime cardio in, too.
Hope you're having a great day!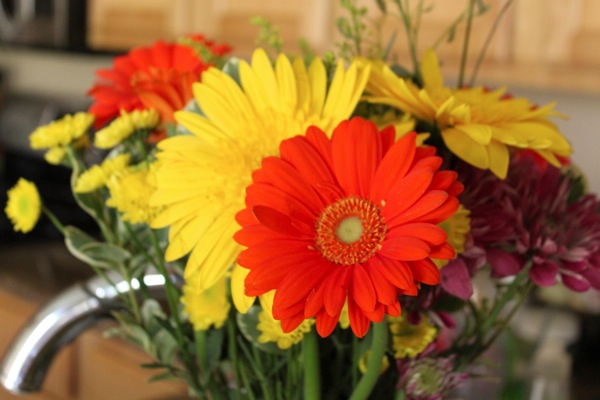 xoxo
Gina
Summer Shape Up friends: Check in here! Leave a comment to let me know how workout 4 went! How 'bout those lunge combos? 😉
More:
–How to build the perfect salad