If we were having coffee right now…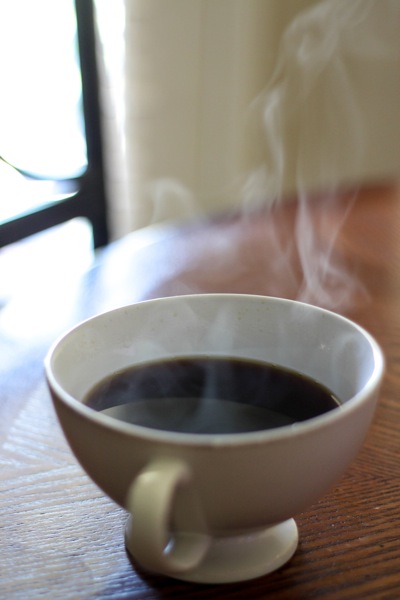 We'd probably be at one of the cute cafes near the beach. We have quite a few amazing spots around here -each time I walk around, I see yet another place I'd like to check out- and it's totally normal to: a) not be wearing any shoes, and/or b) bring in an enormous standard poodle with you. So, needless to say, it would be pretty casual 😉 We'd sit out on the patio because the weather has been dreamy this week.
I'd want to hear about what you're up to! What's going on this summer? Any fun vacations or travels planned? How's life? The job? Kiddos/pets?
I'd tell you how excited I am for all of our summer company. Kyle and Meg are coming, then our babysitter from Tucson is staying for a while (she takes online courses from a school here and visits often), then my dad, stepmom and little brothers, and finally MIL, SIL and our nephew! Aaaand there's a family wedding and my nana's birthday bash in there, too. It's going to be a great summer. My plan is to keep the guest bedroom and bathroom ready to go at all times because the door is open for friends and family when they get a spare weekend. The distance made it harder for people to visit us in Valdosta, but things are a little different here. The 5 1/2 hour drive helps!
Speaking of driving, I have to tell you how much I LIKE the freeways here. I never thought I'd see the day, but I'm a huge fan. In Tucson, you take regular streets to get around which takes longer to get from one side of town to the other. There's no central freeway, so my first time getting on I-10 in my high school driving course I hit a box, got yelled at, and was mildly traumatized. The freeway eventually became my friend when we traveled around Valdosta and I like to think I've gotten the hang of it here. So quick and convenient to get around town even though there's some gnarly traffic.
I'd probably tell you about the things of late. In between mom/wife life and the little blog here, I've been cranking along with book edits and hustling to get my own classes. While I'm looking forward to the time when I have my set routine, it is kind of fun to change up my workouts for the week based on the classes I get to sub or shadow. The word "routine" seems pretty foreign for now since every day I feel like I'm flying by the seat of my pants. I'd probably also try and talk to you into coming to my next Zumba class 😉 It looks like barre and Zumba are going to be my staples here. My personal workouts are runs along the beach, Orangetheory, and yoga (I can't wait to get back into it!). You might ask me about my upcoming half marathon and how training has been going. It's been as good as can be expected with everything else going on. I'll be picturing the fresh juices dancing for me at the finish line.
At one point or another, I'd probably tell you HOW STOKED I AM that we have renters for our Tucson house. Paying for two houses for the past few months has not been enjoyable, but we really wanted to keep our Tucson house. The Pilot totally gave me the side eye on this one, but I said I want to sell our Tucson house in a few years and if we move back. After living in this quaint little historic house, I'd like something similar in Tucson.
I'd also tell you that we need to try one of the breakfast treats on the counter. Let's take it to the beach 🙂