Hi friends <3 Hows the day going so far? Thank you for your awesome comments on the banana pudding post! Let me know if you try it 🙂 I may need to make another batch since ours lasted less than 24 hours…. Also, thank you again for your wonderful comments on the Pilot's fini flight. It was so weird to be at the zoo today and see A-10s fly overhead, and not wonder if he was flying. 
Breakfast was a return of an old classic: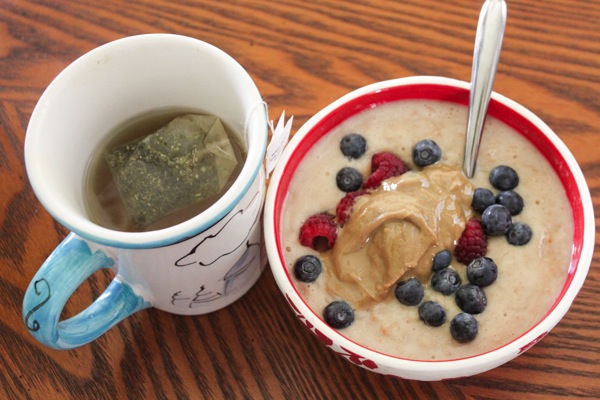 (protein oats! 1/2 cup oats cooked in 1 cup water. Stirred 1/2 scoop Raw Fit vanilla protein in when it was finished cooking, along with cinnamon, almond milk, berries and topped with a hefty blob of sunflower butter)
and then we set off to the zoo. The weather was way too beautiful to stay inside, and I figured it would be fun to use our annual pass one last time.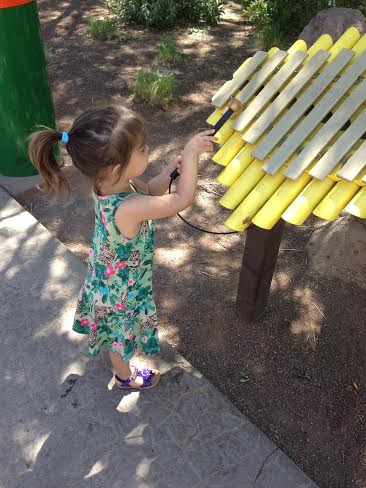 Obviously, I have no insight into how the animals feel while they're at the zoo, but I think they probably could benefit from larger enclosures. It's important to me to become more educated about the pros and cons of zoos and similar institutions. For example, the conservation efforts are significant, especially regarding endangered species. (I saw Blackfish quite a few months ago, and while I know the film is biased, I don't feel comfortable going back to Sea World.)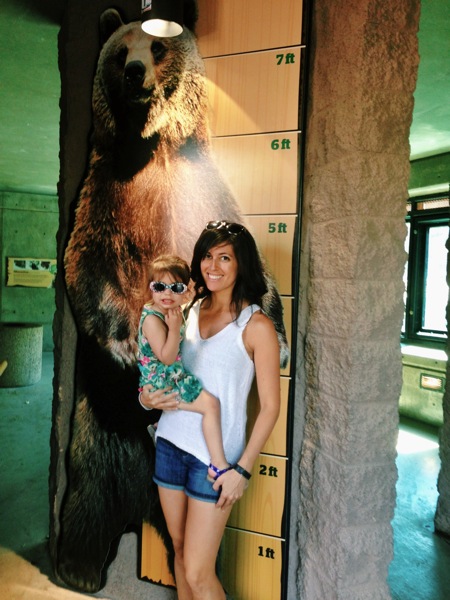 Today, Liv said, "The monkey wants to get out." It broke my heart that even at such a young age, she understood that it wasn't the monkey's natural habitat. Caitlin wrote an incredible post weighing the pros and cons, and it's something that I'll certainly consider as we explore new options as a family. I'm sure there are lots of good options in SD too, so if you know of any that you personally love, please feel free to shout it out!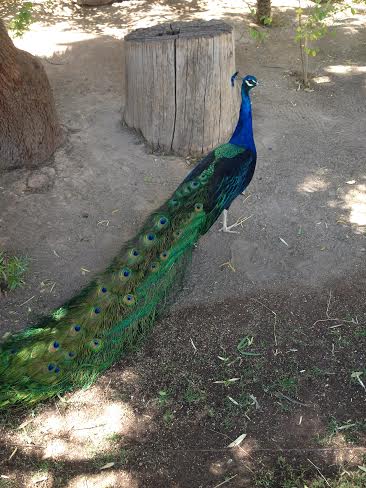 (The peacocks were free to roam the entire facility.. and then we saw a family walk through the entrance gate out into the nearby park. They busted outta there!)
Dinner tonight will use up some of the things we have on hand: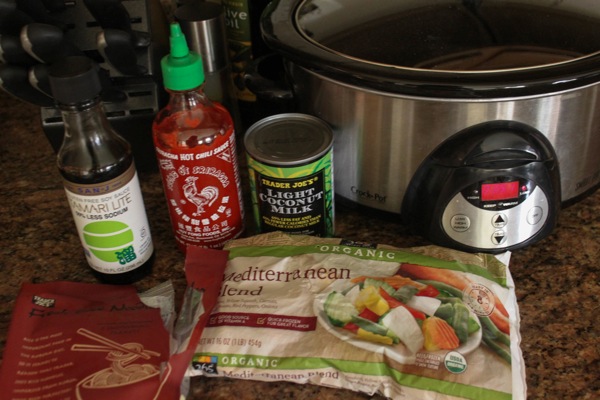 (chicken, cooking in the slow cooker. I'll shred it and add mixed veggies, coconut milk, sriracha, Tamari, garlic, salt, pepper and a drizzle of honey, then serve it over rice noodles. I'll let you know how it works out… it will either be delicious or a disaster 😉 )
Off to get in a short strength workout before Zumba.
Enjoy the rest of your day!
xoxo
Gina