Hello friends!! How are you? I'm back from an incredible mastermind trip to Santa Barbara, in addition to an Air Force event up in Phoenix. I'll share more pics in Friday Faves but it was a wild weekend and now we're back, and back into the usual routine. I'd love to hear how you're doing and what you were up to!
For today's post, I wanted to share a recap of my January books. I read 5 1/2 books last month (one was a DNF). I was back in a WWII historical fiction blitz, which continues to be one of my favorite genres. There are so many incredible historical fiction novels, but I tend to read a ton and then need a break from the heavy subject matter.
Here's what I read in Jan!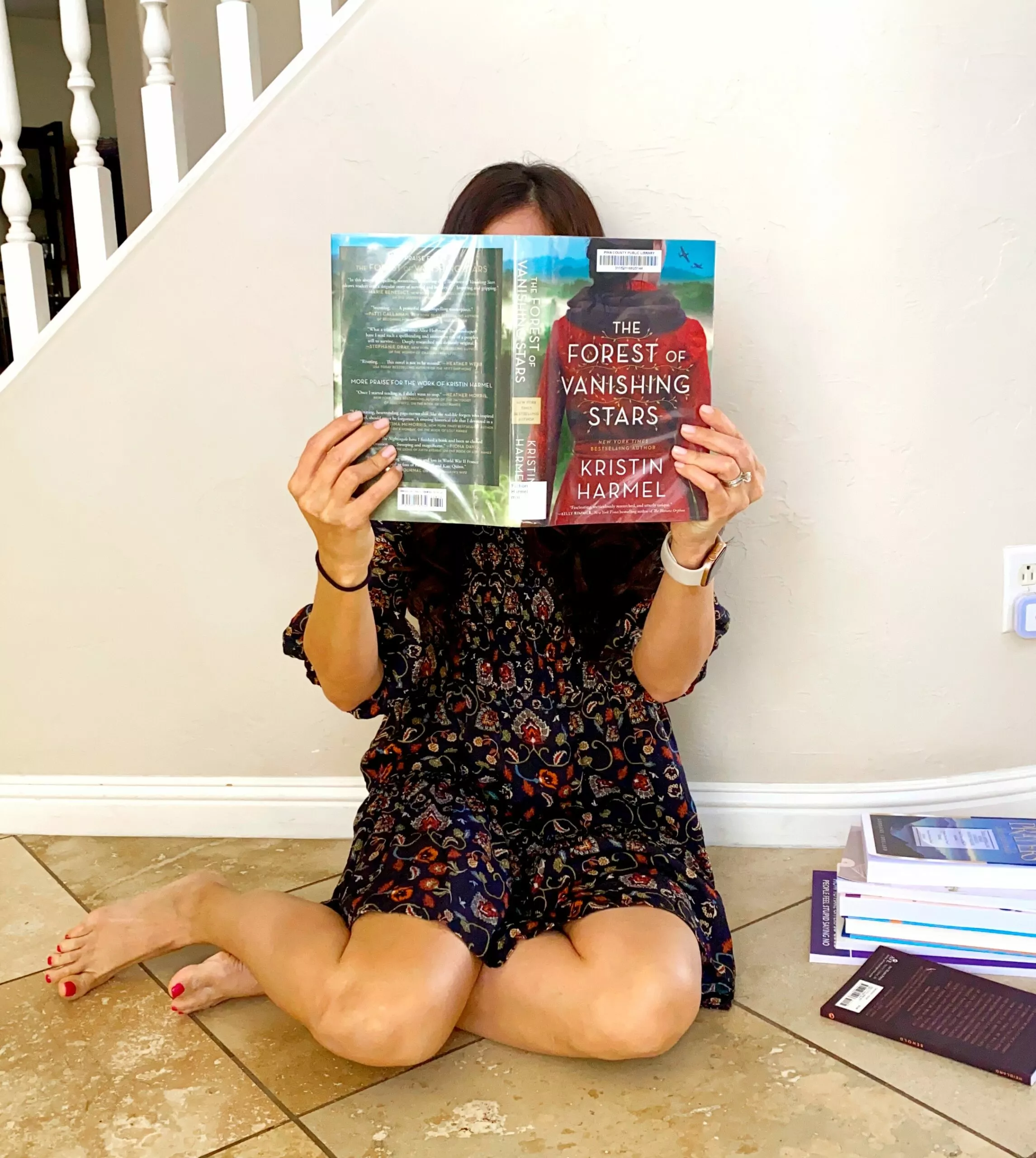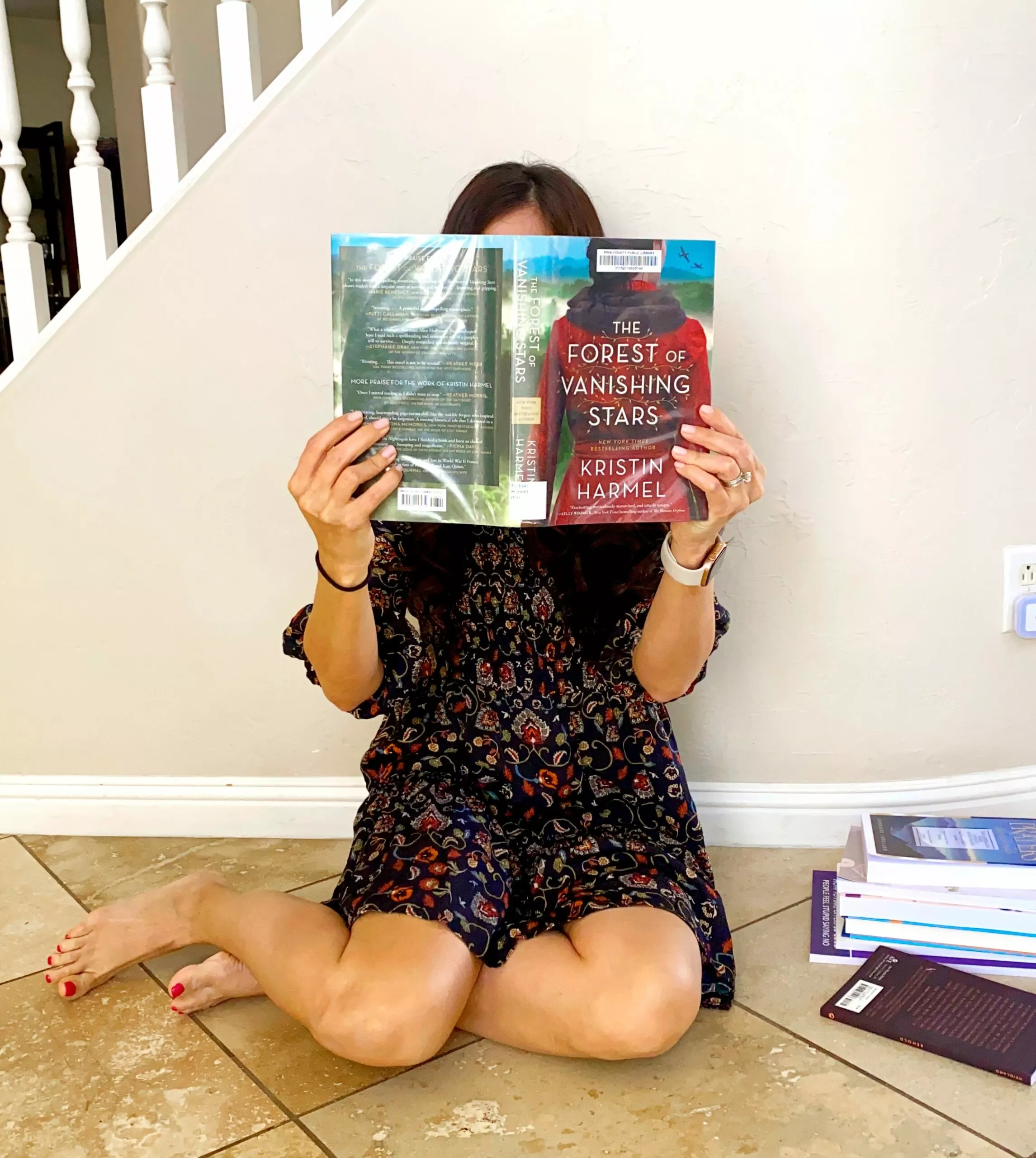 January 2023 Book Recap
This was my first book of 2023 and I finished it within a few days. As much as I loved Book of Lost Names, I think this one was even more of a page turner. It has parallel storylines, following three main characters in the Champagne region of France in WWII, and present-day Olivia, who is brought to Paris on a mysterious trip with her 99-year-old grandmother. I had no idea how winemakers were involved in the Resistance, and that they would help with transporting information, ammunition, and hiding refugees until they could flee to safety. Some parts of the book were hard to read, as you can imagine, but the ending was so lovely and so well done. I definitely give it a 10/10, especially if you enjoy historical fiction.
From Amazon:
At the dawn of the Second World War, Inès is the young wife of Michel, owner of the House of Chauveau, a small champagne winery nestled among rolling vineyards near Reims, France. Marrying into a storied champagne empire was supposed to be a dream come true, but Inès feels increasingly isolated, purposely left out of the business by her husband; his chef de cave, Theo; and Theo's wife, Sarah.

But these disappointments pale in comparison to the increasing danger from German forces pouring across the border. At first, it's merely the Nazi weinführer coming to demand the choicest champagne for Hitler's cronies, but soon, there are rumors of Jewish townspeople being rounded up and sent east to an unspeakable fate. The war is on their doorstep, and no one in Inès's life is safe – least of all Sarah, whose father is Jewish, or Michel, who has recklessly begun hiding munitions for the Résistance in the champagne caves. Inès realizes she has to do something to help.

Sarah feels as lost as Inès does, but she doesn't have much else in common with Michel's young wife. Inès seems to have it made, not least of all because as a Catholic, she's "safe." Sarah, on the other hand, is terrified about the fate of her parents – and about her own future as the Germans begin to rid the Champagne region of Jews. When Sarah makes a dangerous decision to follow her heart in a desperate bid to find some meaning in the ruin, it endangers the lives of all those she cares about – and the champagne house they've all worked so hard to save.

In the present, Liv Kent has just lost her job – and her marriage. Her wealthy but aloof Grandma Edith, sensing that Liv needs a change of scenery before she hits rock bottom, insists that Liv accompany her on a trip to France. But the older woman has an ulterior motive – and some difficult but important information to share with her granddaughter. As Liv begins to uncover long-buried family secrets, she finds herself slowly coming back to life. When past and present intertwine at last, she may finally find a way forward, along a difficult road that leads straight to the winding caves beneath the House of Chauveau.
This book was captivating and another one I read within a few days. I'm  a huge fan of Kate Quinn (definitely recommend The Huntress and Rose Code). I couldn't believe that this one was based on a true story! This one immediately sucks you in, and follows the story of a young mom and student who becomes one of the world's deadliest female snipers.  9/10
From Amazon:
In 1937 in the snowbound city of Kyiv, wry and bookish history student Mila Pavlichenko organizes her life around her library job and her young son—but Hitler's invasion of Ukraine and Russia sends her on a different path. Given a rifle and sent to join the fight, Mila must forge herself from studious girl to deadly sniper—a lethal hunter of Nazis known as Lady Death. When news of her three hundredth kill makes her a national heroine, Mila finds herself torn from the bloody battlefields of the eastern front and sent to America on a goodwill tour.

Still reeling from war wounds and devastated by loss, Mila finds herself isolated and lonely in the glittering world of Washington, DC—until an unexpected friendship with First Lady Eleanor Roosevelt and an even more unexpected connection with a silent fellow sniper offer the possibility of happiness. But when an old enemy from Mila's past joins forces with a deadly new foe lurking in the shadows, Lady Death finds herself battling her own demons and enemy bullets in the deadliest duel of her life.

Based on a true story, The Diamond Eye is a haunting novel of heroism born of desperation, of a mother who became a soldier, of a woman who found her place in the world and changed the course of history forever.
This was another Kristin Harmel book and she's quickly becoming one of my favorite authors. It's another one that I couldn't finish fast enough, and you can tell she puts a ton of research into her novels. The ending was WILD and it was an engrossing and well-written read. Definitely check this one out if you enjoy historical fiction. 9/10
From Amazon:
After being stolen from her wealthy German parents and raised in the unforgiving wilderness of eastern Europe, a young woman finds herself alone in 1941 after her kidnapper dies. Her solitary existence is interrupted, however, when she happens upon a group of Jews fleeing the Nazi terror. Stunned to learn what's happening in the outside world, she vows to teach the group all she can about surviving in the forest—and in turn, they teach her some surprising lessons about opening her heart after years of isolation. But when she is betrayed and escapes into a German-occupied village, her past and present come together in a shocking collision that could change everything.

Inspired by incredible true stories of survival against staggering odds, and suffused with the journey-from-the-wilderness elements that made Where the Crawdads Sing a worldwide phenomenon, The Forest of Vanishing Stars is a heart-wrenching and suspenseful novel from the #1 internationally bestselling author whose writing has been hailed as "sweeping and magnificent" (Fiona Davis, New York Times bestselling author), "immersive and evocative" (Publishers Weekly), and "gripping" (Tampa Bay Times).
200 pages into this book, I called it quits. It's been on my "books to read" list for over a year now and I had high hopes for this one. I had mixed feelings on the subject matter (one of the children is the anti-christ…) and this book shows how it's possible to be extremely descriptive without being captivating. And I could tell you every detail about the main character's life, disposition, and outfit, and was bored.to.tears. I kept waiting for it to get better, but life is too short to read books that are blah.
From Amazon:
Linus Baker is a by-the-book case worker in the Department in Charge of Magical Youth. He's tasked with determining whether six dangerous magical children are likely to bring about the end of the world.

Arthur Parnassus is the master of the orphanage. He would do anything to keep the children safe, even if it means the world will burn. And his secrets will come to light.

The House in the Cerulean Sea is an enchanting love story, masterfully told, about the profound experience of discovering an unlikely family in an unexpected place – and realizing that family is yours.
It sounds lovely, right? And has so many 5-star reviews. I keep wondering if I was missing something, but just couldn't get into this one.  Back to the library it went. 2/10
I wanted to read this book because I've become more interested in the progression of Alzheimer's and strategies you can use to help prevent dementia and Alzheimer's. This book is so thorough and packed with science-backed information. Alzeimer's is often referred to as Type 3 diabetes (as insulin resistance can affect the progression), and I also learned about how dental bacteria and infections can affect Alzheimer's. Hight recommend if this is a topic that interests you. It's obviously a dry subject, but packed with valuable info. 10/10
From Amazon:
More than 35 million people have dementia today. Each year 4.6 million new cases occur worldwide-one new case every 7 seconds. Alzheimer's disease is the most common form of dementia. Parkinson's disease, another progressive brain disorder, affects about 4 million people worldwide. Millions more suffer with other neurodegenerative disorders. The number of people affected by these destructive diseases continues to increase every year.Dementia and other forms of neurodegeneration are not a part of the normal aging process. The brain is fully capable of functioning normally for a lifetime, regardless of how long a person lives.

While aging is a risk factor for neurodegeneration, it is not the cause! Dementia and other neurodegenerative disorders are disease processes that can be prevented and successfully treated. This book outlines a program using ketone therapy and diet that is backed by decades of medical and clinical research and has proven successful in restoring mental function and improving both brain and overall health.

You will learn how to prevent and even reverse symptoms associated with Alzheimer's disease, Parkinson's disease, amyotrophic lateral sclerosis (ALS), multiple sclerosis (MS), Huntington's disease, epilepsy, diabetes, stroke, and various forms of dementia.The information in this book is useful not only for those who are suffering from neurodegenerative disease but for anyone who wants to be spared from ever encountering one or more of these devastating afflictions. These diseases don't just happen overnight. They take years, often decades, to develop. In the case of Alzheimer's disease, approximately 70 percent of the brain cells responsible for memory are destroyed before symptoms become noticeable.You can stop Alzheimer's and other neurodegenerative diseases before they take over your life. The best time to start is now.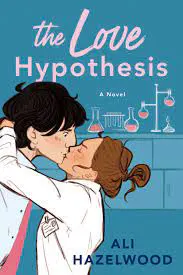 I forced myself to finish this one – it was nominated for Book of the Month's best book of the year – and had heard great reviews. I was also pleased that it was about women in STEM careers, which isn't something I read about very often, and also, I LOVE a fluff book. (Book Lovers is excellent.) It was another drag for me. I kept waiting for something (anything) to actually happen, and it just dragged on and on. When I finished it, I was like, "Why did I do this to myself?" 1/10.
From Amazon:
As a third-year PhD candidate, Olive Smith doesn't believe in lasting romantic relationships—but her best friend does, and that's what got her into this situation. Convincing Anh that Olive is dating and well on her way to a happily ever after was always going to take more than hand-wavy Jedi mind tricks: Scientists require proof. So, like any self-respecting biologist, Olive panics and kisses the first man she sees.

That man is none other than Adam Carlsen, a young hotshot professor—and well-known ass. Which is why Olive is positively floored when Stanford's reigning lab tyrant agrees to keep her charade a secret and be her fake boyfriend. But when a big science conference goes haywire, putting Olive's career on the Bunsen burner, Adam surprises her again with his unyielding support and even more unyielding…six-pack abs.

Suddenly their little experiment feels dangerously close to combustion. And Olive discovers that the only thing more complicated than a hypothesis on love is putting her own heart under the microscope.
So there ya go! A few home runs, and a couple of flops. 😉 What did you read in January? Anything that's high on your TBR list?
xo
Gina