Hiiiiii 😀 Happy Saturday! Hope you're having a great morning <3 Thanks for the shopping encouragement yesterday. I'm gonna keep looking but may have to purchase the Express dress anyway 😉
Last night, I had an AMAZING dinner with new blog friends (= blends)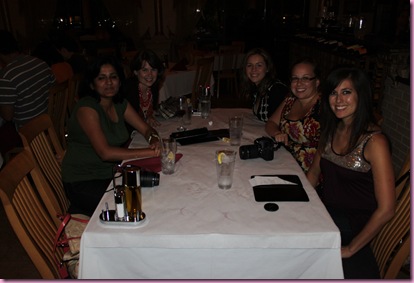 Kiran, Jackie, Katy, Kelly and Me
We dined at Cedar's, which is one of my Orlando faves– they have incredible Lebanese food and hummus that will melt your heart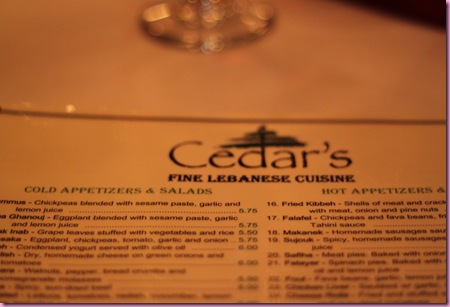 Holler to Jackie for being my wine buddy 🙂 We split a bottle of Cabernet.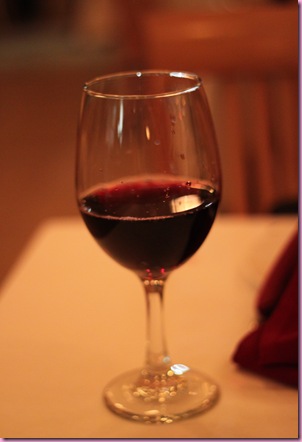 The wine glasses at Cedar's are magical.. you drink a little and it refills on its own 😉
The table shared a plethora of appetizers:
Fluffy, freshly-made bread and hummus
Spinach pie, falafel, baba ganouj, tabbouli, chicken kebab, olives, yogurt sauce and a special Lebanese walnut spread that Nick (our amazing server) brought us to try
My plate: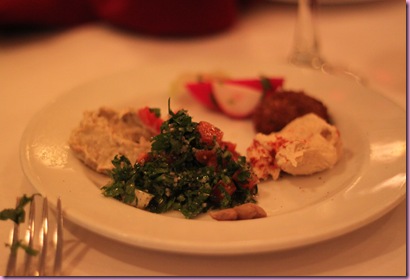 (x12? Haha)
Katy and I also decided to bust out with the bellydancer:
(Proof: I still have no clue how to use my camera)
And then somehow, we ended up here:
Seasons!
We played "musical desserts" – take a bite and pass it on 🙂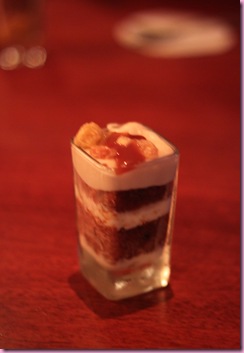 I had so much fun hanging out with the girls! Can't wait to see them again soon 🙂
This morning, I'm off to Dance Trance with Jenny, who's driving from Gainesville to go to Veg Fest with me. Can't. Freaking. Wait.
See ya later today with the re-cap!
xoxo,
Gina