Goat cheese stuffed squash blossoms
Hi friends! Happy Monday! Hope your morning is treating you well <3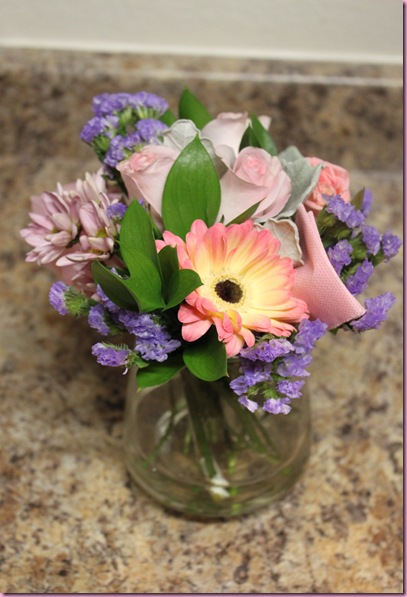 We had quite a feast last night,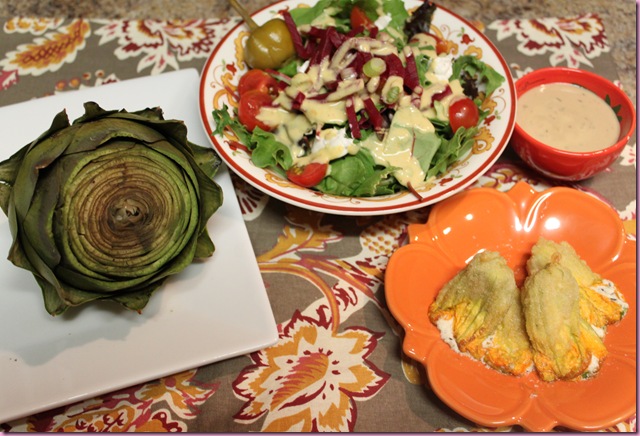 and I have a new love:
goat cheese-stuffed squash blossoms.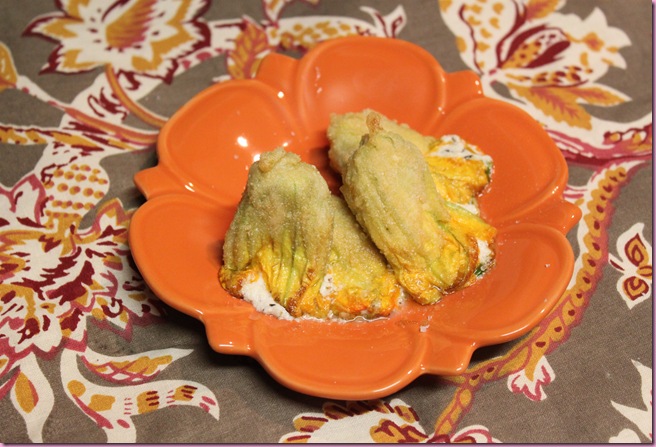 When we picked up the squash blossoms at the farmer's market yesterday,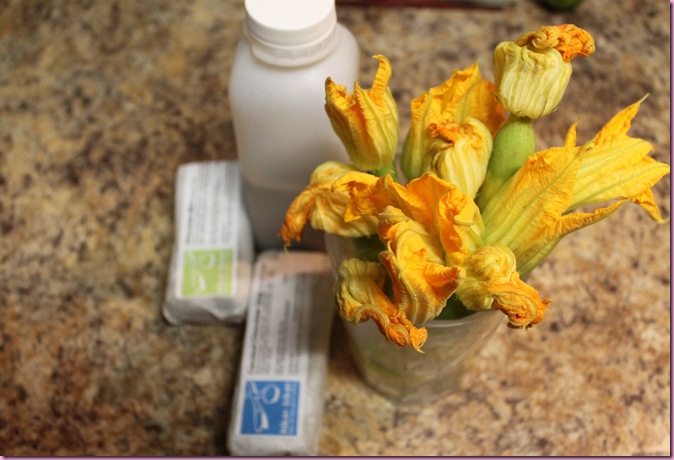 I had a good idea of what they were destined for, but after a little bit of Google research, here's what I did with them:
1. Cleaned them off with a moist paper towel and removed the tiny flower bud that was on the inside.
2. Made a semi-homemade style of herbed goat cheese with:
-pre-made herbed goat cheese from AJs
-2 T chopped fresh chives
-1/2 t thyme
-sprinkle of garlic powder
-pinch of nutmeg
-sea sat, pepper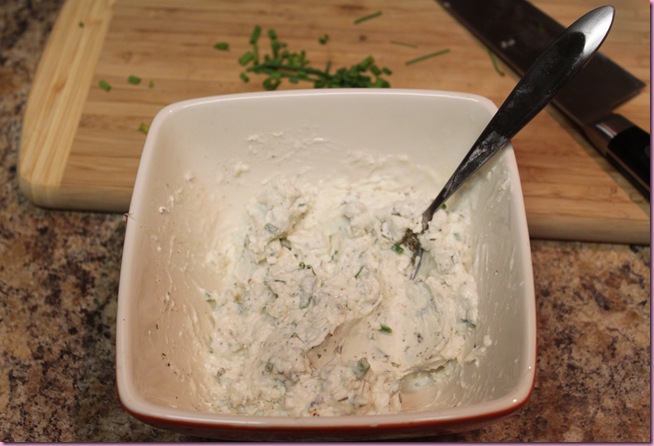 3. Transferred the goat cheese mixture into a plastic baggie and cut off the end. Piped the goat cheese into the squash blossoms and twisted the ends shut.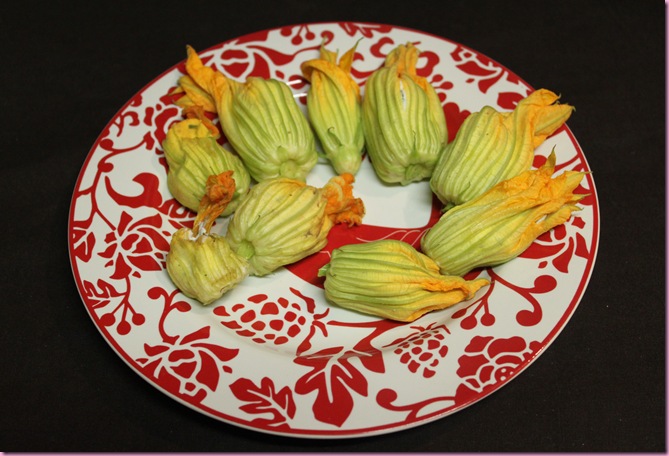 4. Next, I dipped each one into an egg, and then rolled in brown rice flour (which has such a nice, soft texture)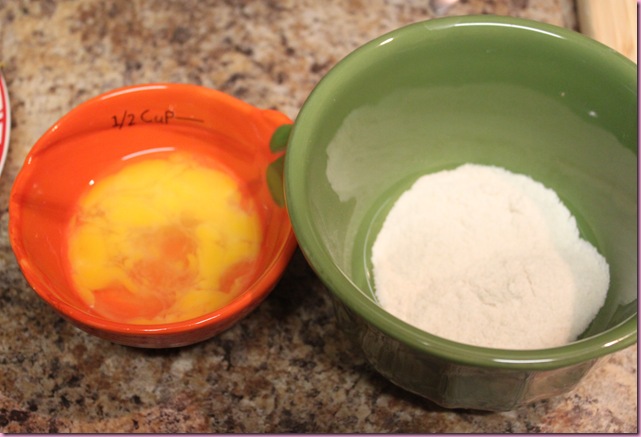 5. Sautéed in a little olive oil until brown and glorious,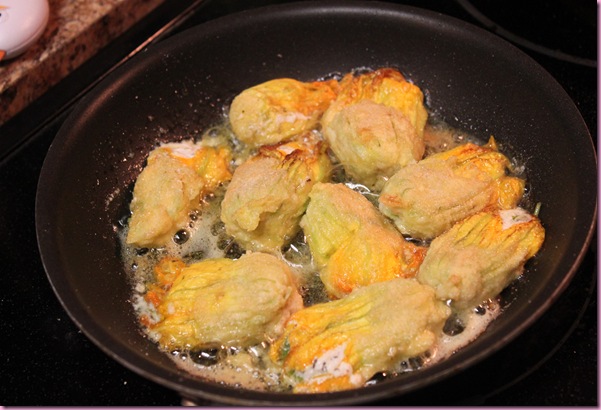 and then sprinkled them with sea salt.
They came out AMAZINGLY- a perfect summer appetizer or side dish. Lightly crunchy on the outside, creamy and savory on the inside. I kept telling the Pilot, in between moaning, that it was like a healthy mozzarella stick 🙂
We enjoyed our feast with artichokes, salad, and the Pilot also had some stuffed chicken.
The Pilot's dinner: (mine is the above)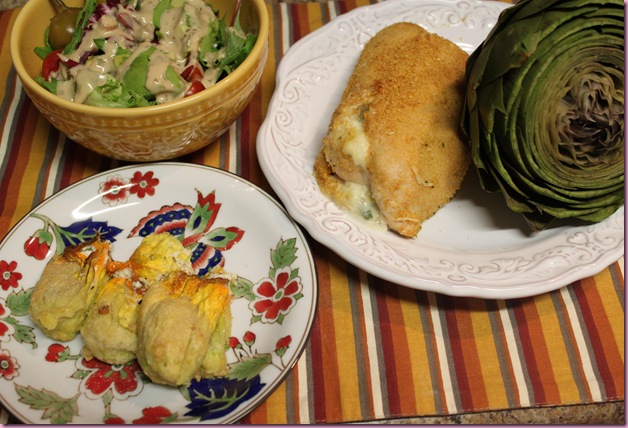 Not too shabby 🙂
This morning, I have quite a few to-dos to ninja kick off the list:
-Weights + half cardio
-Go to work to make dinner reservations for tonight (!)
-Write family post
-Make dentist appointment –I miss my Valdosta dentist!- and make Bella a vet appointment
-House stuff
We move in 2 weeks!!!!
Boxes have already started to make an appearance….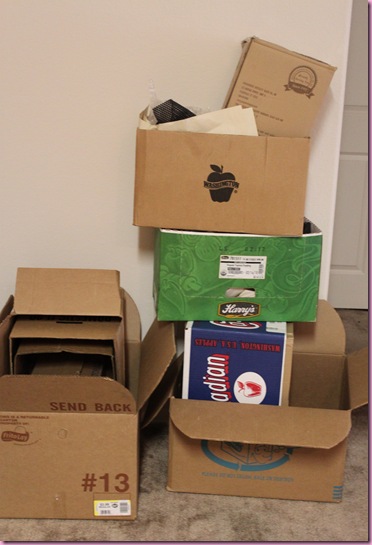 I love moving 😀
See ya soon <3
xoxo
Gina