Thank you so much to those of you who participated in the Shabby Apple giveaway! Did you win? Find out here. Shabby Apple is kindly offering Fitnessista readers a 10% coupon code. Just enter thefitnessista10off at checkout 🙂 The coupon code will be good for one month.
I know a couple of weeks ago I left you with a pretty labor-intensive manicure tutorial. The ombre nails are a fantastic look, but let's be honest, not all of us have time to sit for 20 min or so to complete it. For those of us who are extremely busy, I found a simple, three step mani that looks fantastic. Thank you Pinterest!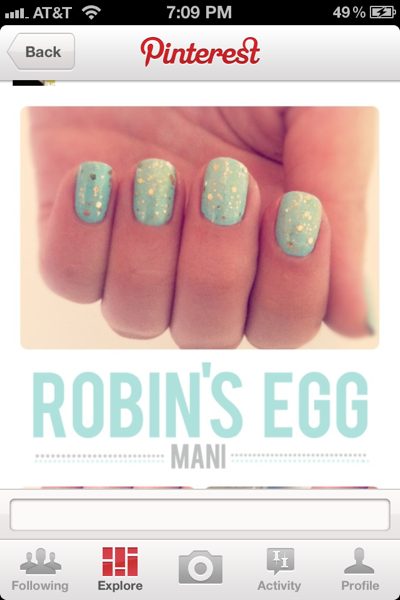 Source: thebeautydepartment.com
The Beauty Department girls used a $20 glitter polish and an $8 plain polish. To save money, I splurged on the glitter ($8 Essie's A Cut Above) and saved on the plain ($2 Sally Hansen X-treme Wear in Mint Sorbet). So this mani cost me a total of $10.
What you'll need:
Plain NailPolish: Any color
Glitter Nail Polish: Any color-try going for one with different size glitter to give a really cool metallic effect.
Top Coat polish
Step 1: Paint two coats of your plain polish.
Step 2: After plain coat is mostly dry, paint one coat of glitter polish.
Step 3: One clear coat, and you're done!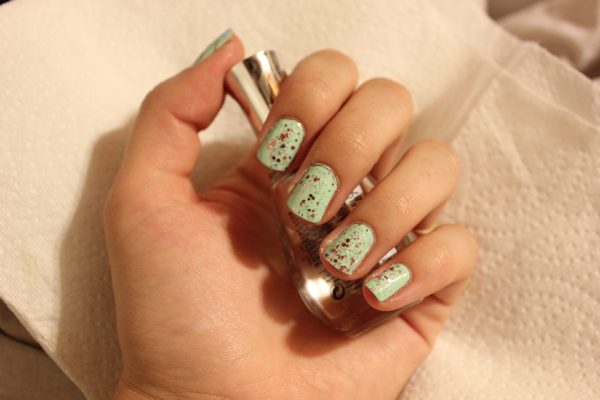 My coworkers loved it, and the glitter makes me feel so pretty! Try it out and let me know how it turns out. I'm trying to imagine what the ombre mani would look like with this lovely glitter on top….!
Have a lovely rest of your day.
-Meg