Hello beautiful Fitnessista readers! Hope your week is moving right along ? I always complain about how my days off don't feel long or eventful enough, so I decided to try a Photo an Hour challenge on Tuesday to get a better idea of how much I actually do on my weekends. Hope you enjoy, these are some of my favorite posts to see on other blogs!
9:00am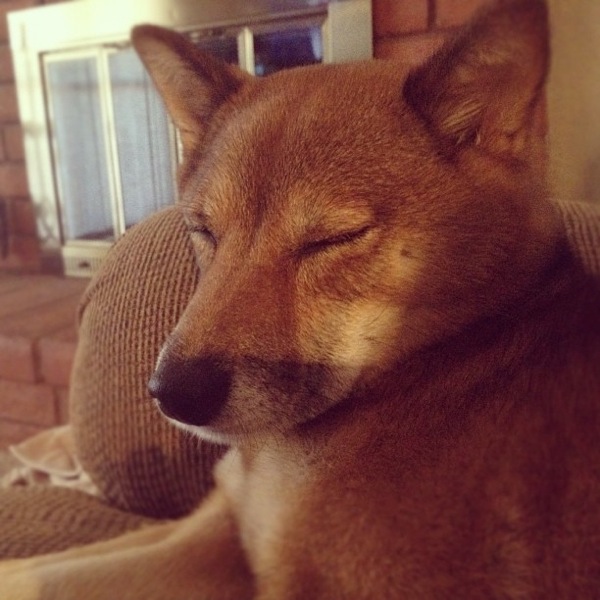 Waking up to this face is nothing to complain about.
10:00am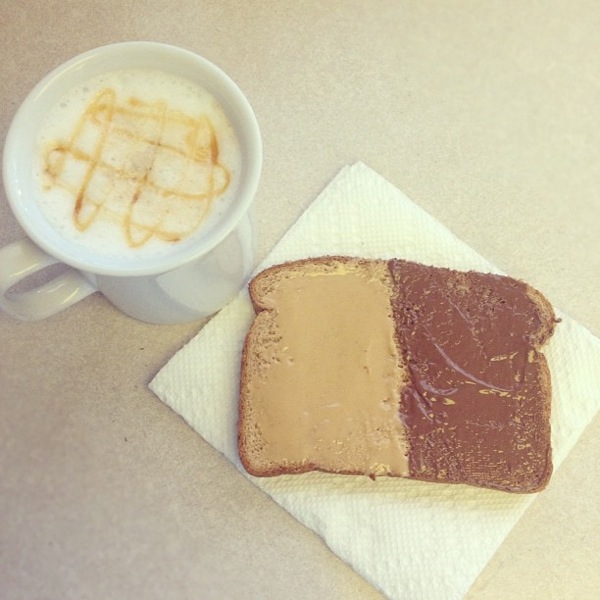 Peanut butter and Nutella combination= Heaven.
11:00am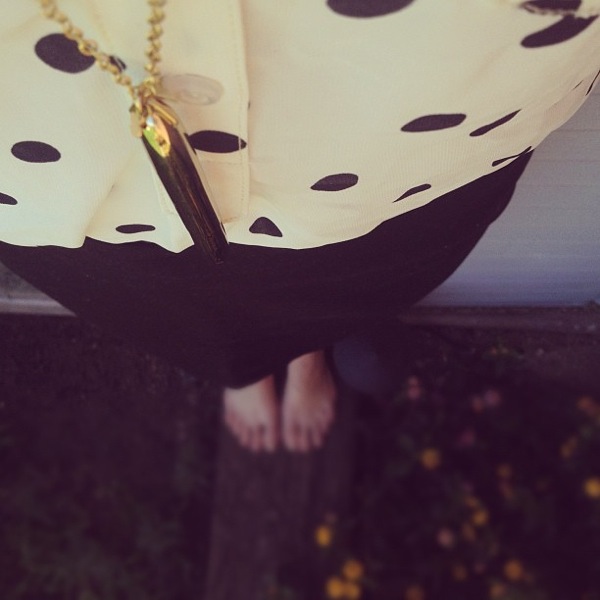 Outfit choice. Polka dots and a Mad Men inspired pen necklace.
12:00pm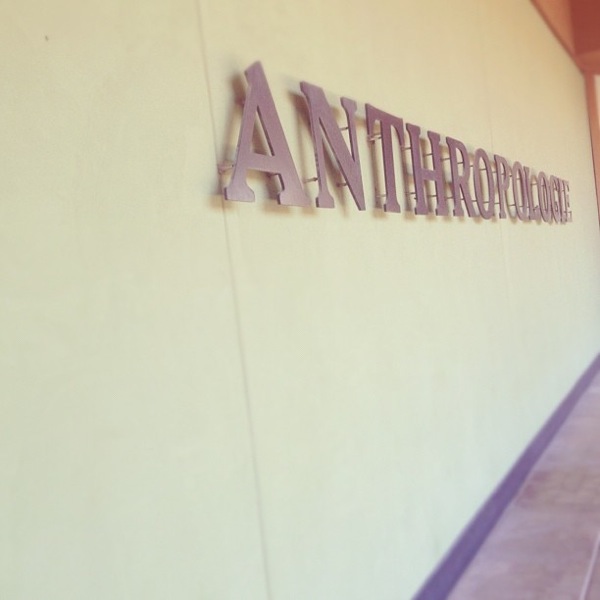 My favorite shopping spot. I would own the whole store if it weren't so crazy expensive.
1:00pm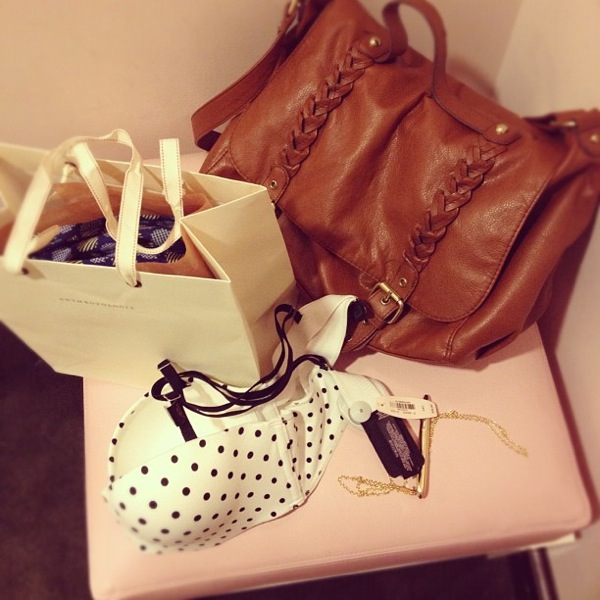 In the Victoria's Secret dressing room…new polka dot strapless bra, SUPER comfortable.
2:00pm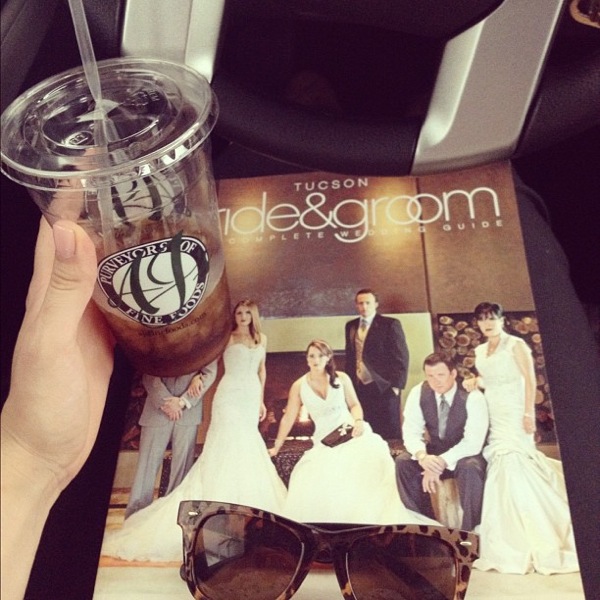 Reading Tucson Bride & Groom and drinking AJ's iced coffee. (PS: My wedding dress has arrived!!!)
3:00pm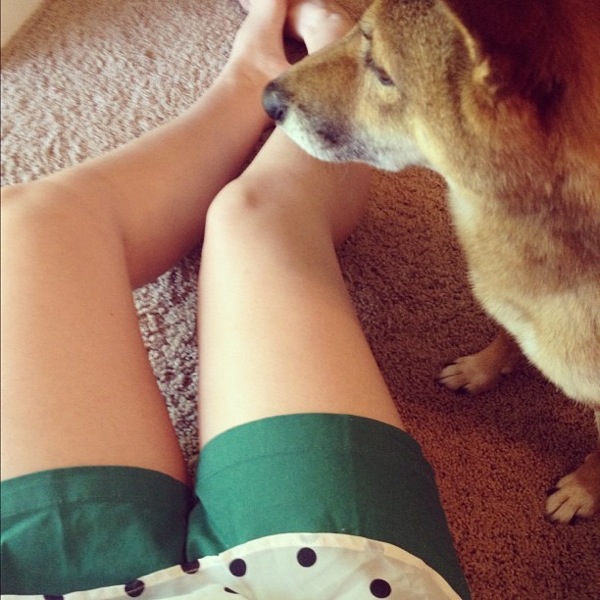 Waiting with Miss V to get some travel info from a certain Fitnessista for an airport pickup!
4:00pm

Flight delayed, so I went antiquing. Swooning over 50s/60s kitchen ware.
5:00pm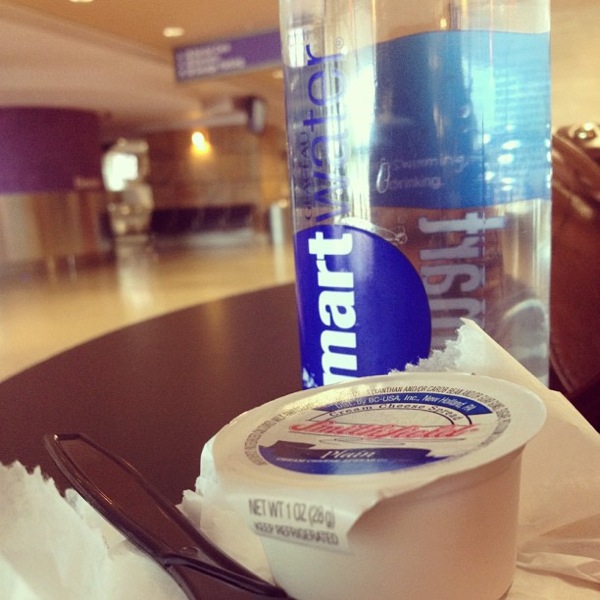 A real nutritious airport dinner, and another flight delay!
6:00pm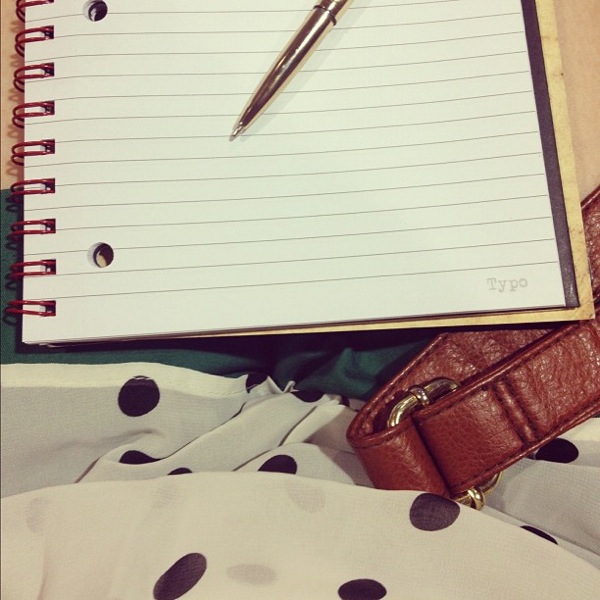 Passing the time by writing a to-do list for the week.
7:00pm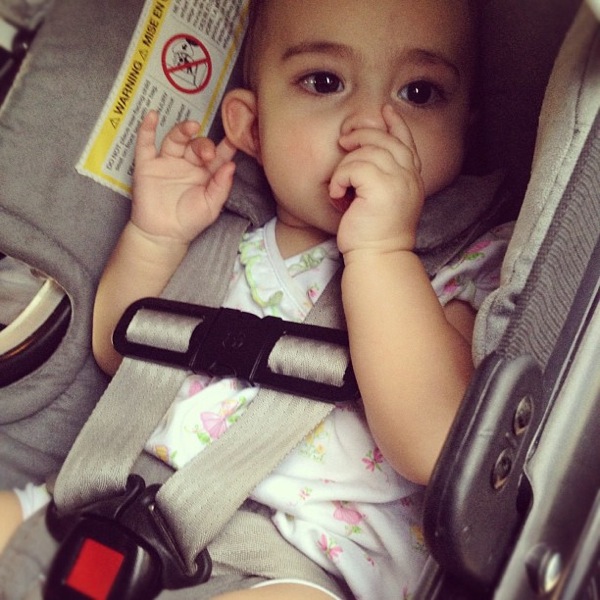 A very sleepy post-flight baby. She partied hard in Vegas!
8:00pm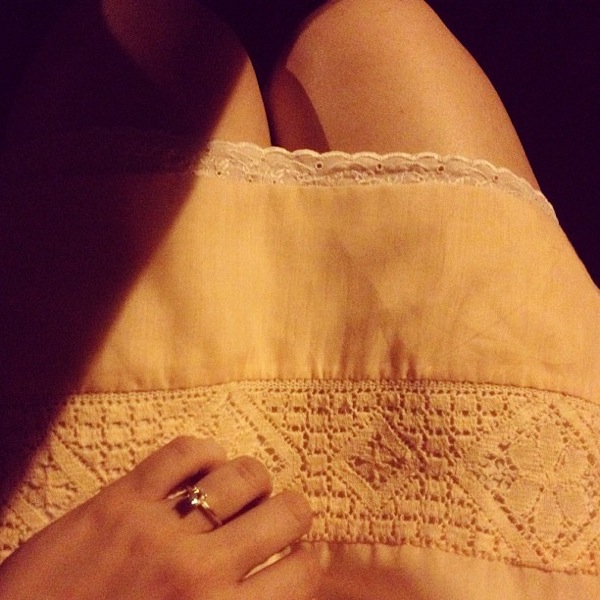 Changed into a vintage dress and headed to a friend's birthday party.
9:00pm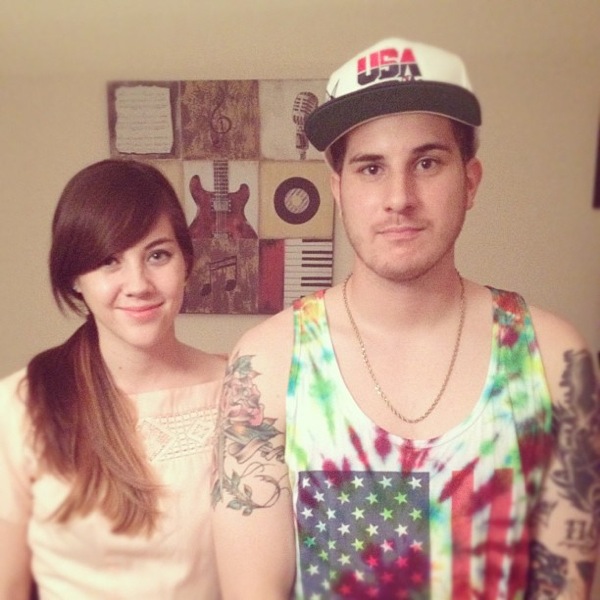 My future husband and I looking like goobers.
From 10pm on I was in "Oh crap I work tomorrow and all of my laundry is dirty and my room is a mess" mode, so I apologize for my lack of documentation ?
That was my day! Seemingly uneventful but chalked full of good stuff when you take a closer look.
How do you spend your days off? Do you relax or go buck wild with activities?
Xo-Meg