August 9: Tabata Thursday
Not much in the land of new healthy food ideas over here. I've been enjoying eggs aplenty and abusing the bag of steamed lentils from Trader Joe's that I found in the fridge. Makes for some pretty unappetizing food photos 😉
I do have a hot bar record for ya, though: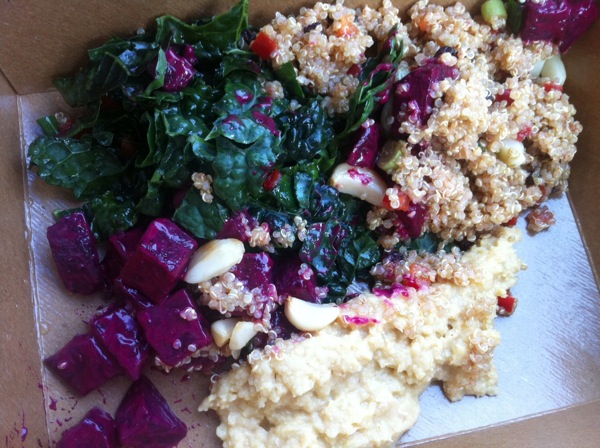 $5.99!
Ka-boom. (My record high was around $20 after a half marathon. Whole Foods sprinkles gold in their pre-made delights)
Our hot bars here in Tucson are pretty sad (not complaining because I'm just happy to live near a Whole Foods), but it's always a special treat to check out the hot bars in other cities. The above gem is from Las Vegas, and included balsamic beets, kale salad, quinoa salad, roasted garlic and hummus. Jeni laughed at my snack- despite the price, it was size-able- especially when the plan was to eat half and save the rest for later. I think we all know how that worked out.
This awesome basket my friend Lisa left for us in the locker room, filled with Australian treats: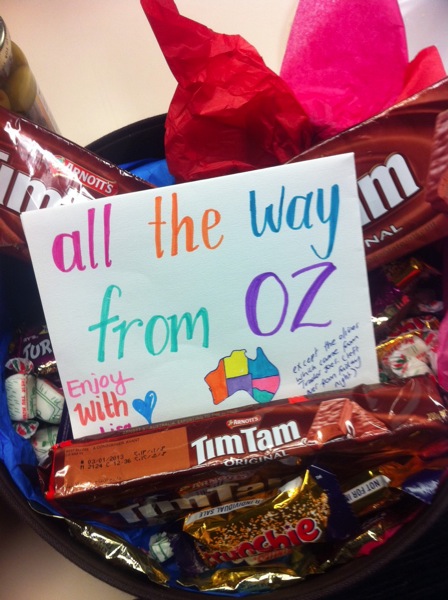 Tim Tams are the key to my heart. SO GOOD.
I also have a Tabata video for you.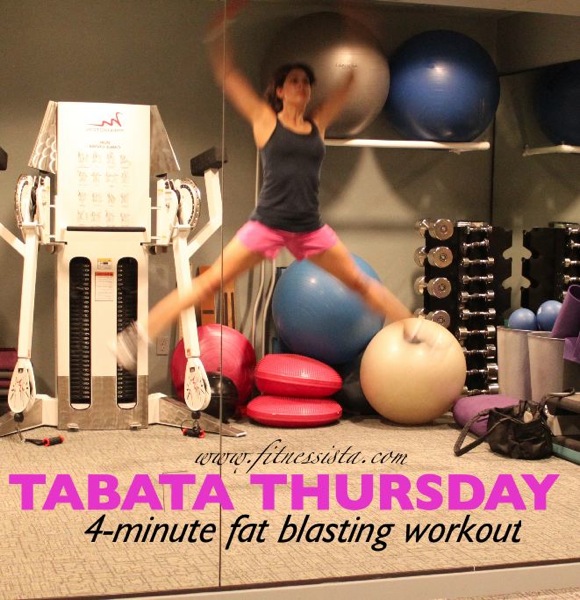 I hope you've been enjoying them as much as I like making them. This week's is a BOOTY BURNER- lots and lots of squats! 
Some things to remember:
-Always sandwich a Tabata Thursday in between a proper warmup and cool down. Choose any cardio you like, but make sure your muscles are nice and warm before getting into any plyometrics or high intensity movements. You can repeat the video for a total of 3 Tabata rounds, if you'd like.
-Honor your body by modifying as necessary to accommodate your needs or injuries. Check with a doc before making any fitness changes.
-Do not do high-intensity interval training on consecutive days. Intense intervals challenge our heart to its maximum capacity- the heart is a muscle and needs rest, too. We get stronger through rest, not work, and overtraining has the opposite effect of what we'd like it to do. 
-I stopped trying to add music, and even though it's awkward to listen to my breathing (at least I'm huffing and puffing along with you, eh?), the timer is easy to hear and you can blast any music you like. What's your current power song??
-For more details on Tabata training, check out this post, and for ways to incorporate it into your schedule, check out the August workout calendar.
-After you try the workout, please leave a comment to let me know how it goes, or Instagram/tweet your sweaty picture @fitnessista #tabatathursday
Happy sweating! 
xoxo
Gina
Something to talk about: Do you have any food splurges? Mine are goat cheese, coconut water, almond butter, and the occasional hot bar. I love it so much.
Something to think:
Wherever you are right now, you are not stuck. Your heart will tell you if you're unhappy or need to make a change- you just have to listen.