Hi friends! I'm embarrassed to say I've been walking around all week with a hideously chipped pink manicure. My unsightly nails were driving me crazy, and I knew I had to do something about it.
There was only one problem: I haven't had ANY free time this week due to friends and family being in town for the Labor Day weekend, along with working a full work week.
Thinking on my toes, I made a pit stop into target on the way to work today. I grabbed a new polish, Essie's Turquoise & Caicos (their polish names are so clever), and frantically searched for the nail polish remover.
Looking at the huge bottles of smelly remover, I figured there was NO WAY a mani would happen since I doubt my boss would appreciate me infecting our office with acetone. Just as I was about to give up, I spotted a box of on-the-go, Target brand nail polish remover pads. HALLELUJAH. Maybe I have been living under a rock but I never knew these even existed!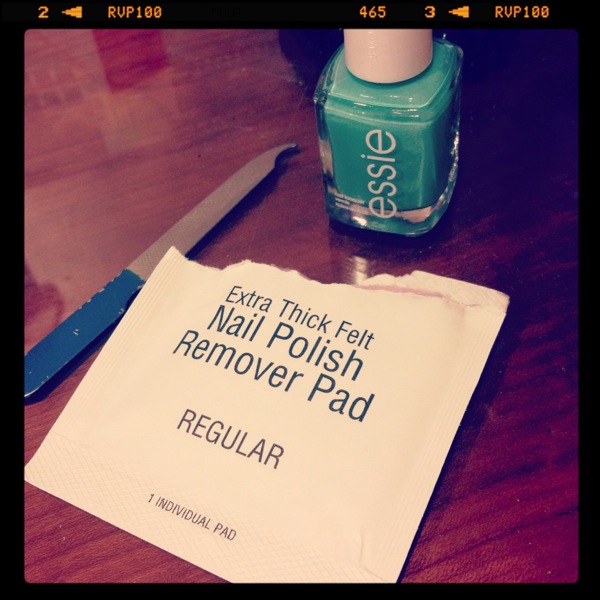 The pads are individually wrapped and are nearly scentless. It took maybe 2 minutes to strip my nails of their polish. I highly recommend these! They would be perfect on vacations for a quick polish change, and you wouldn't risk a bottle leaking all over your suitcase. Clearly I give this new find two thumbs way, way up.
 I keep a nail file/cleaner in my purse always, which came in handy. A quick polish removal, nail shape, and 3 coats later…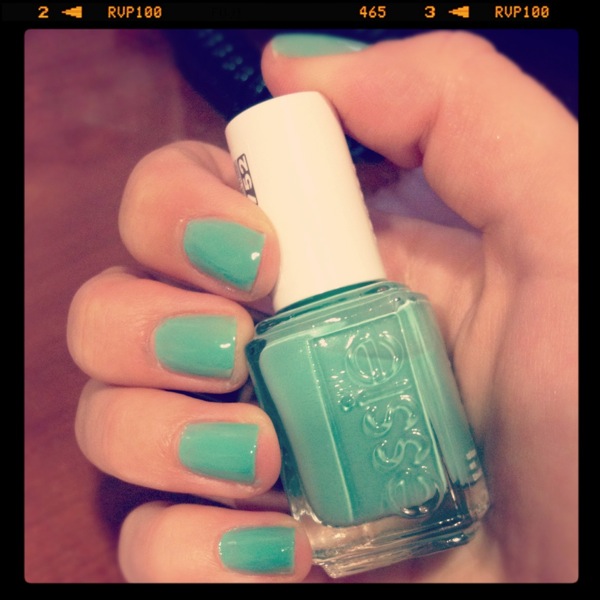 Without skipping a beat, my nails are beautiful again! You gotta love Essie!
Before I go, here are some Essie colors I am DYING to get for fall: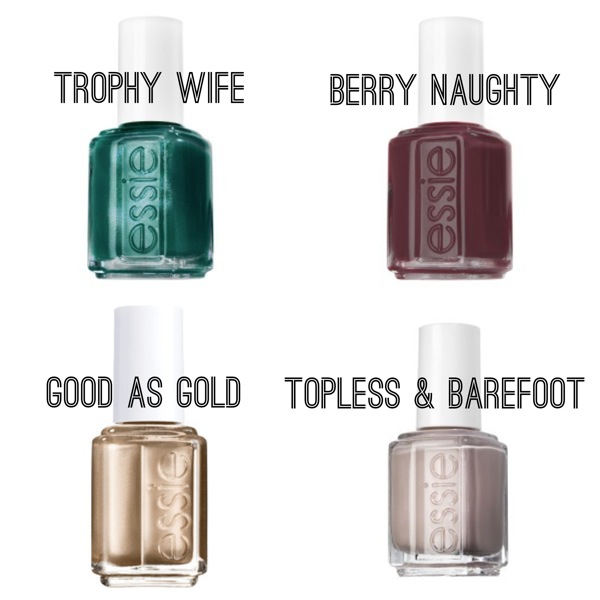 Do you have any polish faves I should know about?
Xo-Meg