Before Liv was a twinkle in our eyes, we talked about how we would introduce our children to the three great A's: avocado, artichoke and asparagus.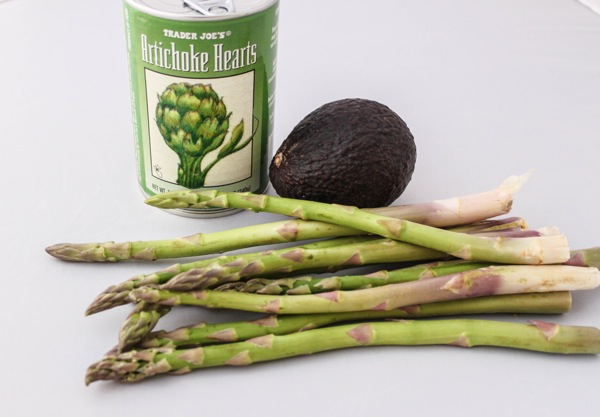 I've always wanted to combine them into a dish, but thought they might taste weird together.
But pizza? You can put anything on a pizza.
This combo was RIDICULOUS.
Before we tackled the pizza making, this morning, we went for a run.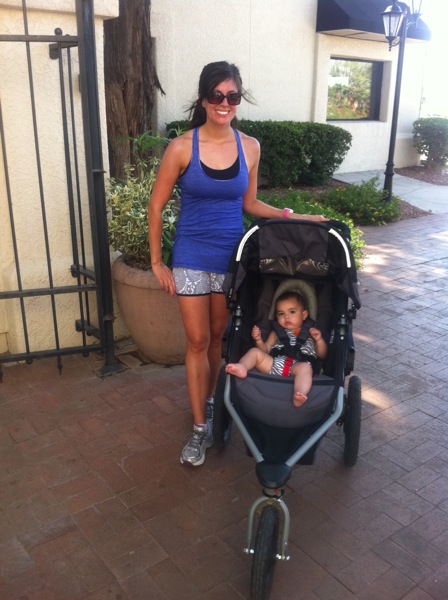 It's funny because whenever I go out for a run, I think to myself "I'm not quite sure if I'm going to finish this." And then, somehow it happens. It definitely helps to have running buddies for motivation, especially since Liv was singing and babbling the entire time. She loves it.
The Pilot and I took turns pushing the jogging stroller for the 5 miles. Usually he pushes Liv the entire time–I like to think it gives me a better chance of keeping up with him because he's much taller and faster than me, and for him to keep my stride is tough on his knees. Today, I wanted to run with the stroller as much as possible because I'm hoping I'll be able to do a couple of 5ks this fall with Liv. I'll never forget the 5k I did with my friend Meara–she KILLED it while pushing the jogging stroller the entire time. Rock star.
We ran on the River Walk, which is an incredible running/cycling trail in Tucson. It's flat–a lovely change from the incline of Sabino Canyon–lines the wash, and goes through almost the entire city. No traffic, beautiful scenery,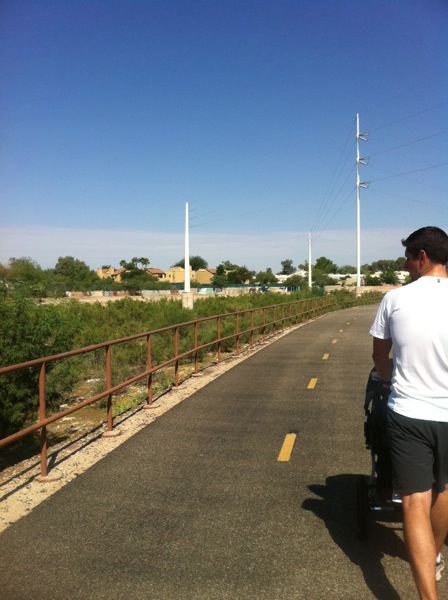 even horses along the way.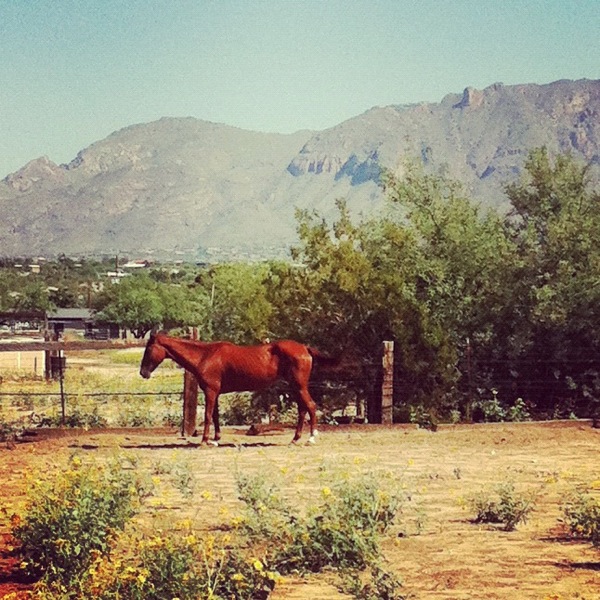 And then there was that pizza.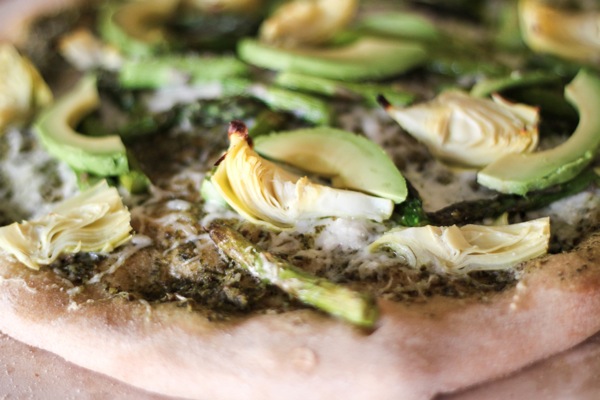 Artichoke, Asparagus and Avocado Pizza


We started with some dough:
wheat for the Pilot,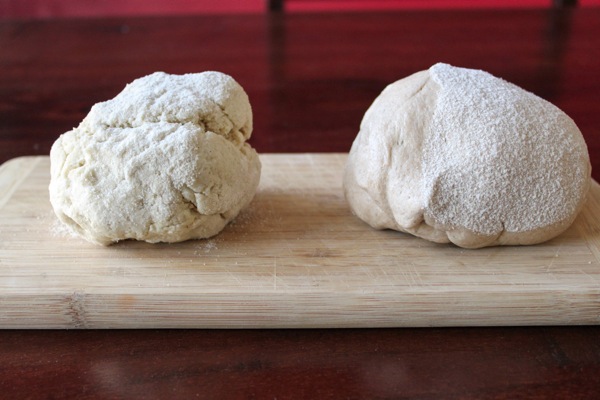 gluten-free for me (whenever I make dough, I store half in the freezer for when I have a pizza hankering)
and the dough was flipped by a professional chef. NBD.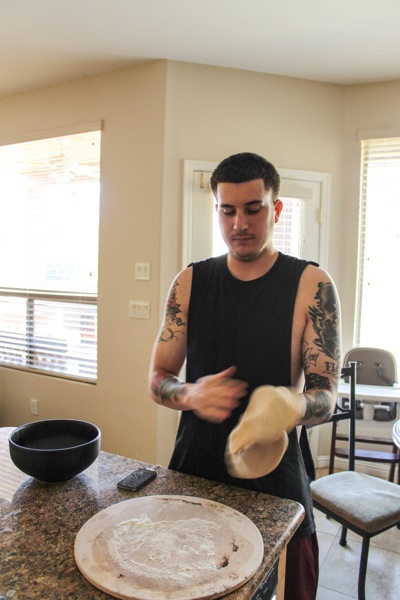 (Kyle was here hanging out on his lunch break, so I asked if he would please make the dough nice for me. I have a tendency to make it way too thin or too thick)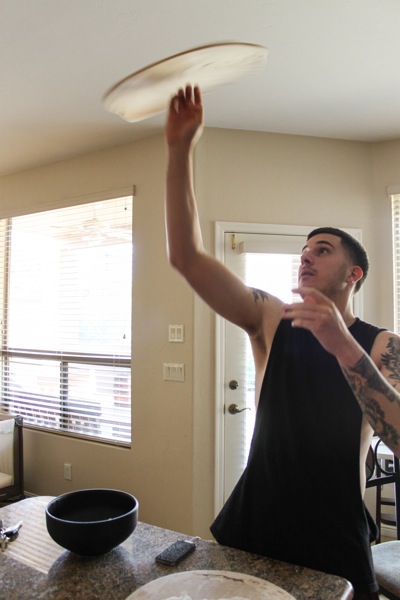 Mad. Skills.
The dough was topped with pesto–you could always do homemade, but I love the Trader Joe's brand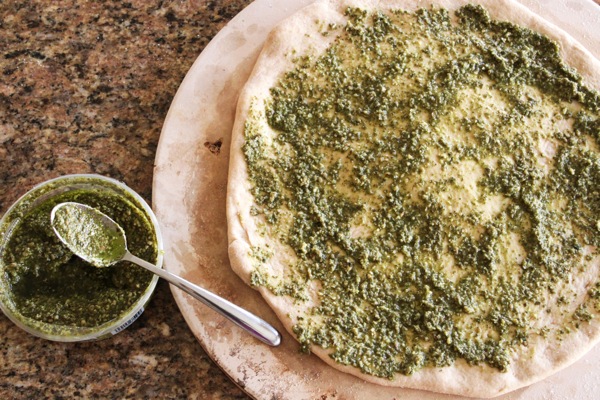 roasted asparagus, chopped artichoke hearts and goat gouda.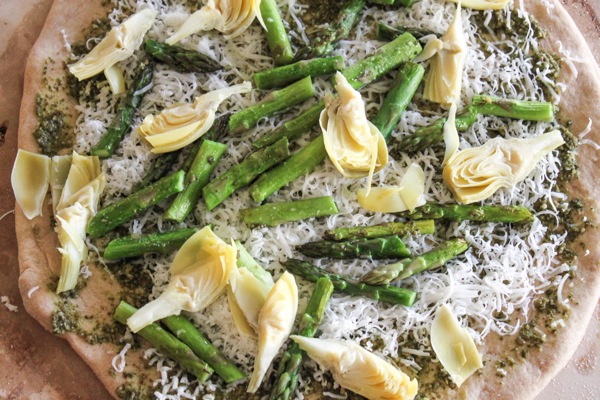 After baking, topped with thin, buttery avocado slices.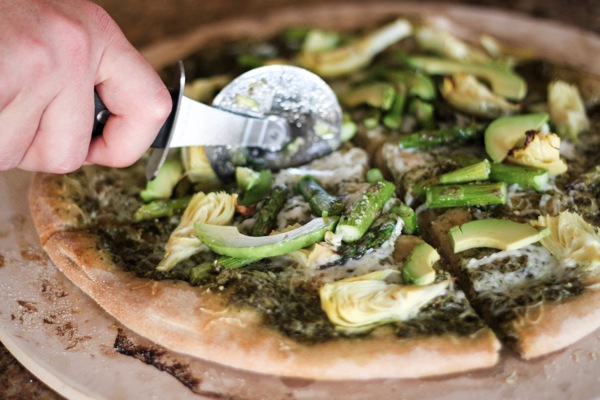 The Pilot and I have each almost finished off our entire pizzas.
If you make this, I hope you love it as much as we did! What are your fave pizza toppings? Do you like any weird combos? I looooove anchovies.
Have a great night! <3
xoxo
Gina