Ah. The infamous top knot. On days where your curls just won't sit right, or the frizz is out of hand, it is always there for you. Back by popular demand, here is a brief tutorial showing how to execute the top knot. 
Firstly, gather the necessary tools. A smoothing brush or comb, hair tie, hair spray (or gel I suppose) and bobby pins to tie up loose ends.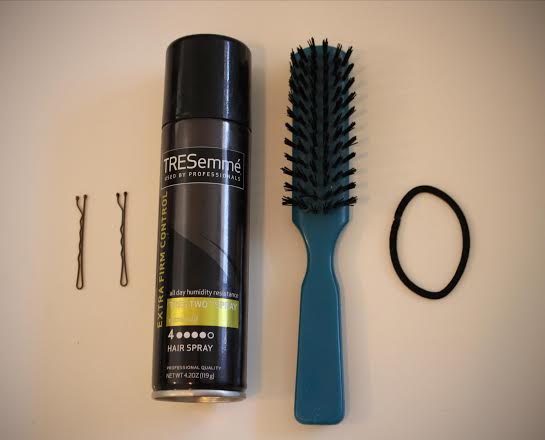 The most important part of any hairstyle is knowing that it takes practice. When I first started curling my hair it was a disaster, but with patience and practice I learned. If your top knot looks like a hot mess the first time, cheer up and try again. You can wear this bun with long or short hair, you just may have to pin more hair up if you rock a short haircut.
There are five steps.
1) Flip your head over and comb/smooth your hair.
2) Gather in a very high ponytail and twist.
3) Grab your hair at the base of the twist (near your scalp) using your free hand, and start to swirl the hair into a bun.
4) Wrap your hair tie around to secure and tuck in any loose hairs.
5) Bobby pin any bangs or flyaways and spray with hairspray.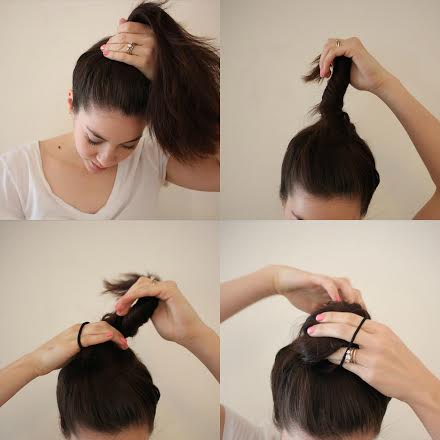 That's really about it. The outcome of your top knot will depend on the cleanliness of your hair (dirty works better to be honest) and whether or not you blow dried or air dried. I find that my top knots look best when I blow dry my hair first and tease it a little bit. You may find that top knotting layered hair can be a challenge.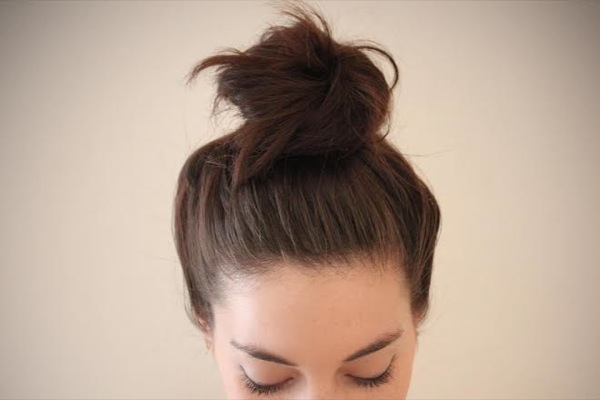 Hopefully this is helpful! Let me know if you have any questions  🙂
Xo- Meg