Since you're all sharing your sweaty #wintershapeup pics with me, here's one from last night: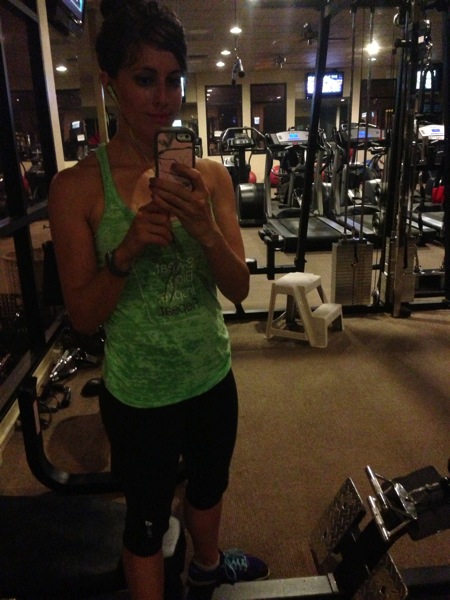 I was supposed to cover a Zumba class, but word on the street broke out that there was a sub and NO ONE came! It's funny because when I used to solely take classes, I had my teacher loyalty. When there was a sub, there was no way I was going. Now that I'm a sub, I want to salsa around the gym saying, "Give me a chaaaance!" <– great strategy to get people into class haha.
Since Zumba was empty, I ventured into the main gym to get in some strength and cardio. I had a couple of tweaks to make to the Week 3 workout, and I think they did the trick. It's fun to test out all of the workouts before posting them! It helps to ensure there's a nice flow and that the booty-kicking level is on par. 
A huge reason why I stopped blogging most of my normal eats: they're horribly unattractive.
Ex. A: a turkey burger burrito. I cut the turkey burger in half, placed it on a tortilla, added lettuce, ketchup and mustard, then rolled it up. It was DELICIOUS, but not pretty.
Bella always thinks turkey burgers are pretty: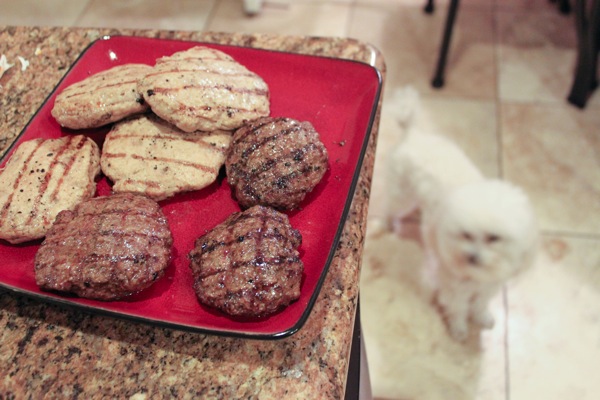 This morning's b-fast: a little more photogenic.
I've recently fallen back in love with chia pudding. It makes a wonderful and hydrating snack; Livi likes it, too.
Last night, I added the following to a mason jar:
-1/3 cup coconut milk (from a can. Used the rest for homemade coffee creamer)
-2 tablespoons chia seeds
-1/4 cup almond milk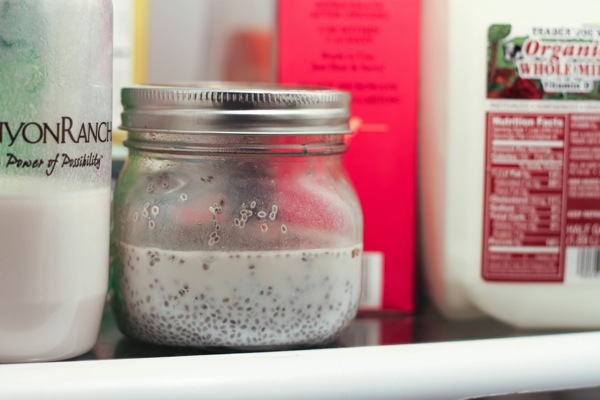 This morning, I added banana slices, strawberries an blueberries, along with a little cinnamon and drizzle of honey. So good!
This is weird but I don't like mixing savory and sweet breakfasts, so when Livi wakes up I'll have an egg scramble with her.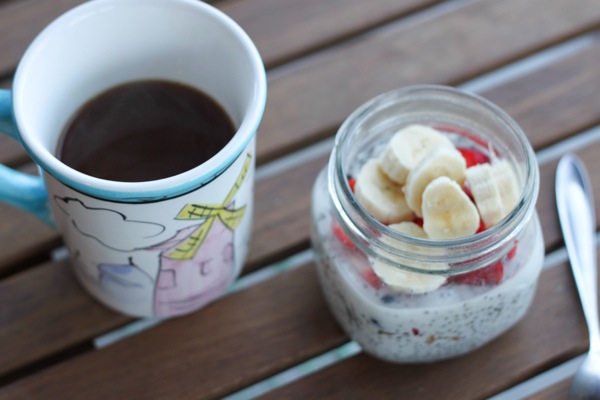 A sweet hummingbird, who enjoys his breakfast from the feeder in our yard: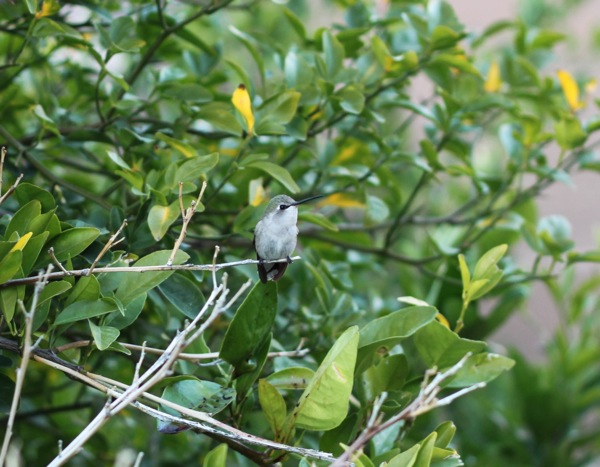 Not sure what we're up to today, but be sure to check out the Fashion page for a new post this afternoon!
Have a lovely day <3
xoxo
Gina
Do you prefer sweet or savory breakfasts?
Let's talk about teacher loyalty! If there's a sub, do you still go, or no way?