Thank you so much for your nail polish suggestions on the last Weekend Wears post! I think a trip to Walgreens is in order 🙂 
This weekend went by way too fast, like always. I was excited to do a little shopping on my Sunday since Kyle was off with me again. He is honestly the best shopping buddy! We shopped around at Tucson Mall and I ended up with some Forever 21 basics. I was especially excited by the gray top pictured below. It is a thicker material and super soft. Plus I am loving anything gray lately!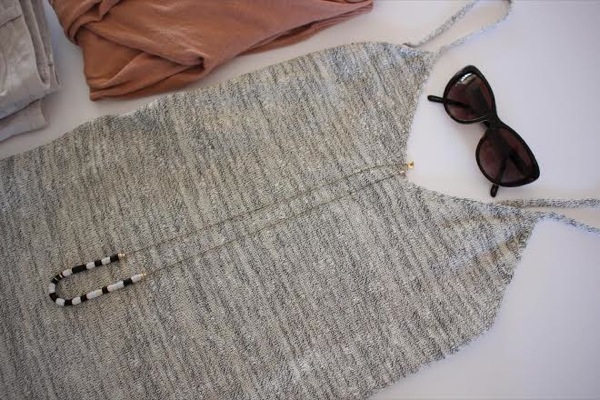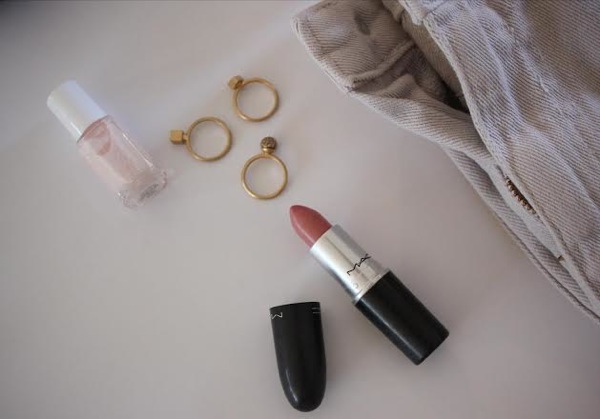 My new favorite top was paired with a pastel American Apparel denim skirt (which I thrifted), a light cardigan from Forever 21, and some H&M flats. I accessorized with my stackable Madewell rings (seriously love those rings!) and my Anthropologie necklace and sunglasses. I found the necklace in that beloved Anthropologie sale section, and I'm so glad I did.
My Deborah Lippman manicure grew out, so I gave myself an at home mani using Essie's "Ballet Slippers". For a sheer lip I used Mac's "Crème Cup" lipstick. I love this color for the pink shine and I can wear it without a lip liner because of its neutral tone.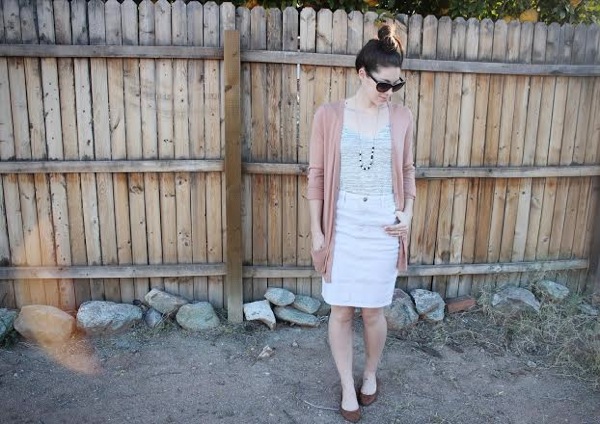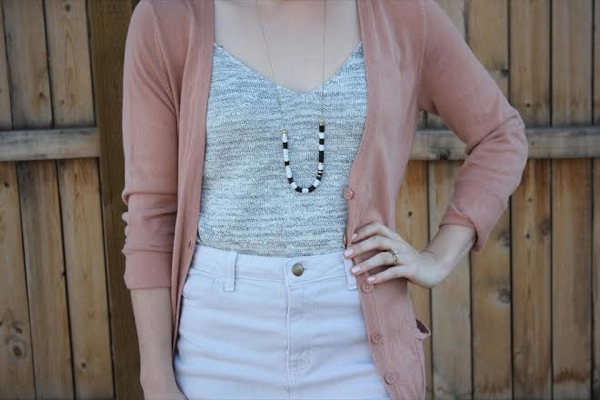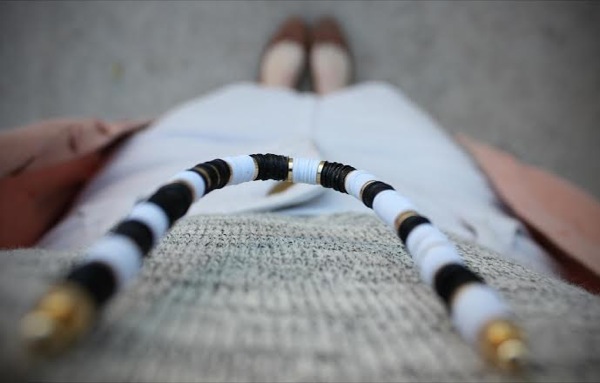 I loved this look because it felt neutral without being too plain. We tend to over-accessorize neutral outfits for fear of looking bland, but sometimes less is more. 
Often I feel a little reliant on denim, button ups, and oversized sweaters. This felt like a nice ladylike break from those things. If you feel like you are slipping into a fashion rutt, just step outside your comfort zone a bit and mix things up! It's always nice to have some variety in your closet. 
What are your fashion crutches? Like I said, I could live in denim and sweaters. 
Enjoy your last week of January!
Xo- Meg