-Your amazing Winter Shape Up check-ins!!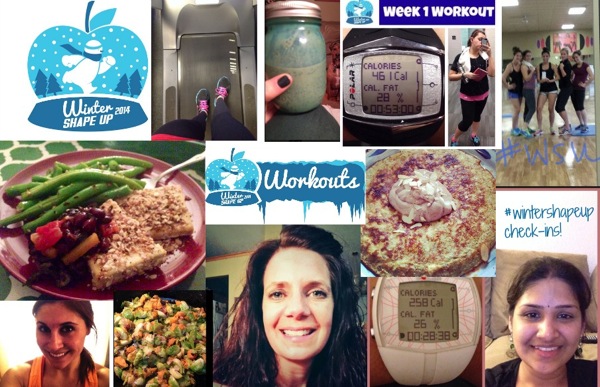 This first week has been such a blast!! Anne and I have absolutely loved reading your check-ins on Twitter, our blogs and the WSU Facebook group. The pics (especially the sweaty workout pics) are always my favorites 🙂 I can easily say you rocked out the first week of the challenge! You have two more days to enter our White Plum giveaway on the intro page. (Two more days for the discount code, too! "WINTERSHAPEUP20" for 20% off.) If you'd like to join in the WSU fun, check out the intro post for all of the details! You could start with us for Week 2, then go back to Week 1 as your fourth week.
The Week 2 schedule will be up on the intro page later today. Keep up the amazing work!! <3
-I tried out the banana, egg and flax pancake that was part of the Winter Shape Up meal plan, and have become a huge fan. Livi loved it, too!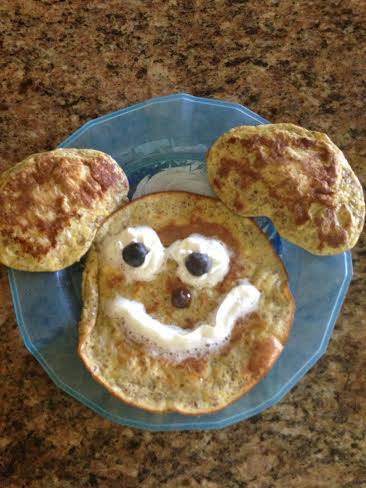 She went crazy for her puppy dog pancake, and I rolled mine up like a burrito after filling it with sun butter and sliced strawberries. It was SO GOOD. Can't wait to make it again!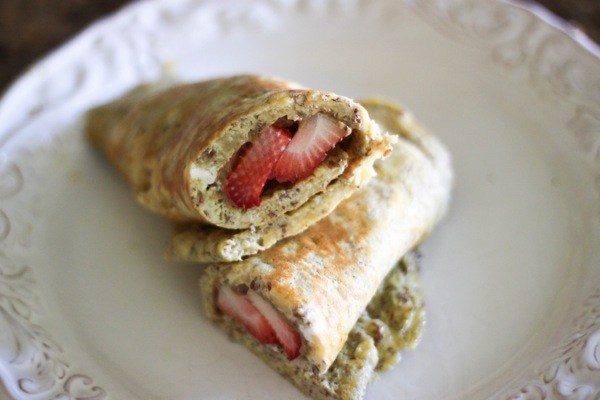 -This little blog was featured in Zulily's 10 favorite health and fitness blogs. I'm so honored to have been included, and am in great company with some of my friends Katy, Madeline and Kristin.
-New barre slippers! When I visited the Reebok headquarters I was able to preview some amazing new product. These barre shoes were on the mental list of things I couldn't wait to try. This past week, Reebok surprised me with a pair, and I'm already obsessed.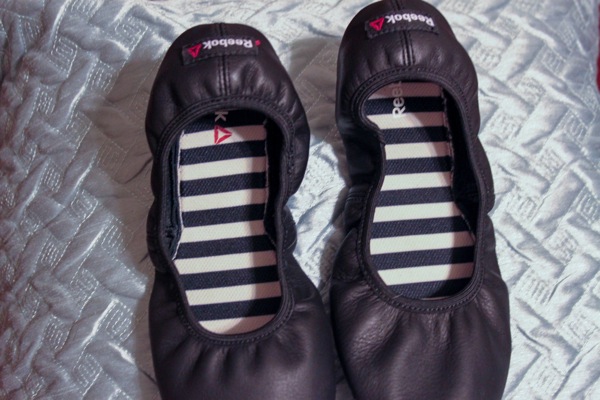 They're extremely light, mold to my feet perfectly and have nonstick bottoms, similar to barre socks that I've used, but much sturdier. I tested them out for a quick Barre3 workout: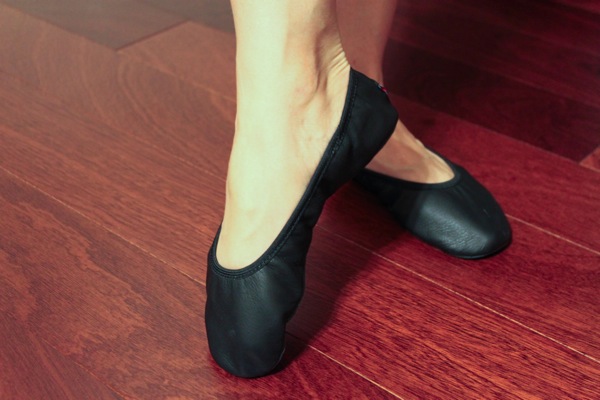 and I can tell that I'll be using them a TON. If you are a barre fanatic, I highly recommend them. They're much more affordable than some other versions I've seen.
Some links I loved this week:
The secret to raising a kind daughter. 
Things people swear they'll never do until they have kids.
A different way to look at selfies.
Things to do after checking into a hotel room.
Caitlin's post about her parenting philosophy. 
21 paintings that look like pictures.
A Full House reunion on Jimmy Fallon, which basically made my life. (Uncle Jesse. Have mercy!)
Hope you have a very happy Friday!
See ya later on the Family page <3
xoxo
Gina