Whew! Woke up feeling a little sore from yesterday's long run. I'm definitely still breaking in the new Brooks, and while I like them so far, they don't have the same mold-to-my-feet feel that the beloved Asics had. (Which is to be expected since I'd been working out in the same Asics for almost a year.) My runs have been so all over the place as far as incline, time of day and weather have been, so here's hoping I'm prepared for anything during the next half. Watch it rain and me forget my shoes or something ridiculous like that 😉 I still haven't completed my goal of a 5k with the jogging stroller, so before it gets too cold, that's next on the list!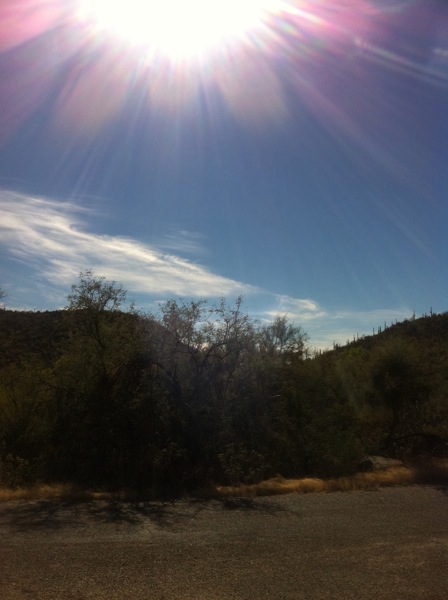 I'm still making a conscious effort to relax after Liv goes to bed. I got into an intense habit of getting a crazy amount of blogging and chores done late at night, and by the time I went to bed without taking a break all day, I was exhausted and starting to burn out. I've eased up on things and have endeavored to be more effective with time management during the day. It's to the point where Liv can "help" me with easier chores while she's awake and I'll blog during naps. This way at night, the Pilot and I have a chance to chill. 
Yesterday, Liv surprised us with a 3 hour nap, so that was "chill time" and at night, while the Pilot worked on Master's stuff, I cleaned, prepped some food for the week,  and put up a few Christmas decorations.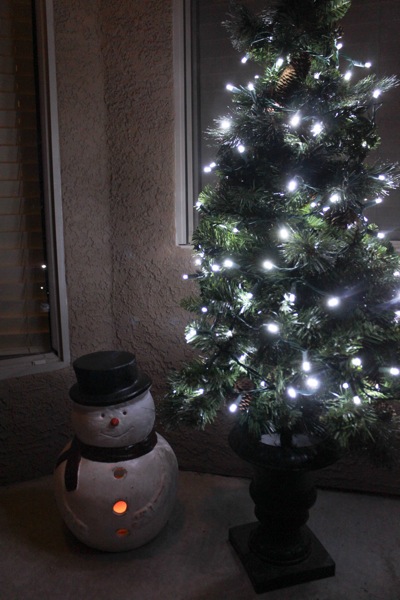 No Christmas tree yet, but just enough to quell the beast for now….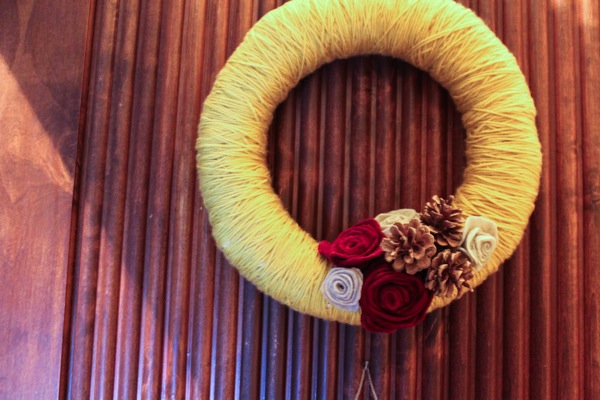 (our Christmas gift from Meg and Kyle last year)
I'm glad the formal living room is baby-gated since the tree will be in there, along with any breakable decorations. I'm sure it would be quite the picnic keeping Liv from crawling under the tree or removing ornaments (even though I absolutely love this YHL idea for a baby-friendly tree).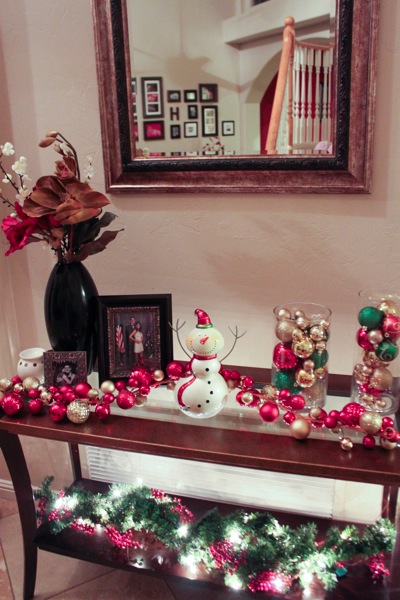 Instead, I'm making her a tree we'll keep in the den so she can decorate it as often as she likes- I hope she loves it! I always had my own little tree growing up- it was a fun tradition.
I'm enjoying an off-day from the gym with my favorite little thing. I'm planning on hitting up the library and gathering some ingredients for a little sushi party we're having tomorrow night. 
Hope you have a very happy Monday and I'll see ya later on the Fashion page!
xoxo
Gina
Something to do: Turkey Day Detox Circuit Workout! So excited to hear that many of you will be joining me in a week of clean eating following last week's glorious indulgences. Here's a circuit workout I did Saturday, along with jump rope intervals. The entire thing took 40 minutes and I was a sweaty beast at the end. If you try it, leave a comment to let me know, or tweet/Instagram your sweaty workout pic @fitnessista !