I'm a bit of a cookbook hoarder. My collection is kind of ridiculous,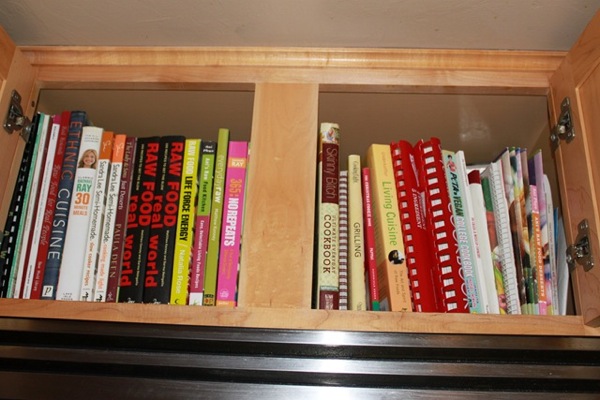 (one of the 3 designated cookbook spots in the house)
and every time I'm in a bookstore, I have to convince myself to walk away from yet another cookbook. That is, unless I know the author's lovely face. That's always a reason to add something new to the collection.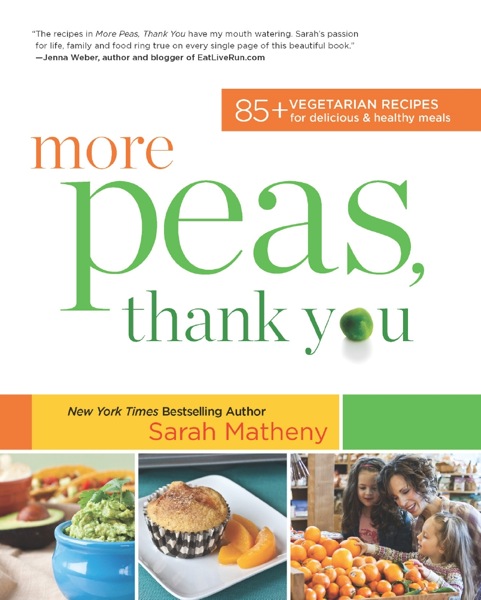 My good friend Sarah just released her second cookbook, More Peas, Thank You, and I was so stoked when her publisher offered to send me a copy.
I loved her last book, and just like the previous one, this new version is packed with heartwarming stories, gorgeous food photographs, mouthwatering recipes, and an emphasis on plant-based real foods. As a fellow mama endeavoring to make whole, healthy meals for her family, I can always use Sarah's recipes as inspiration, especially when it comes to dinners.
I've already made a couple of recipes from her cookbook, and am so excited to share this one with you today. I saw it on the pages and had to make it, even though it was 11pm and we're going through a nut shortage at our house.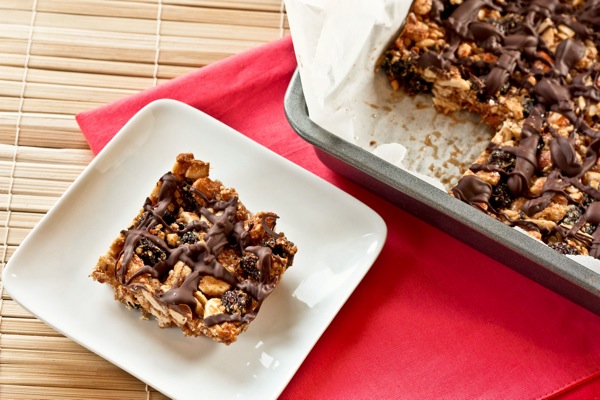 I was determined to try out the cherry cashew bars, and frantically scoured the cabinets searching for an adequate peanut replacement: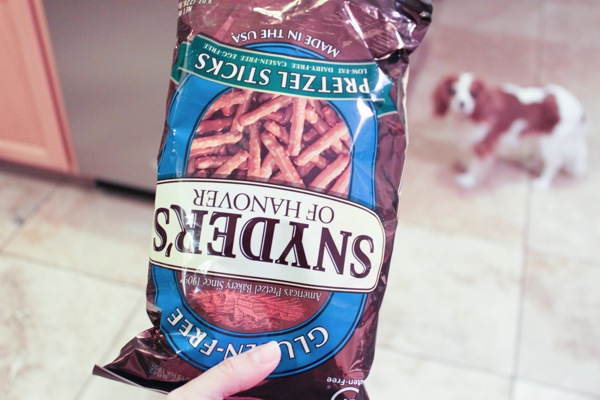 pretzel sticks. Crunchy… salty… sure, why not?
This small substitution was a wise choice indeed. These bars were a perfect sweet and savory treat!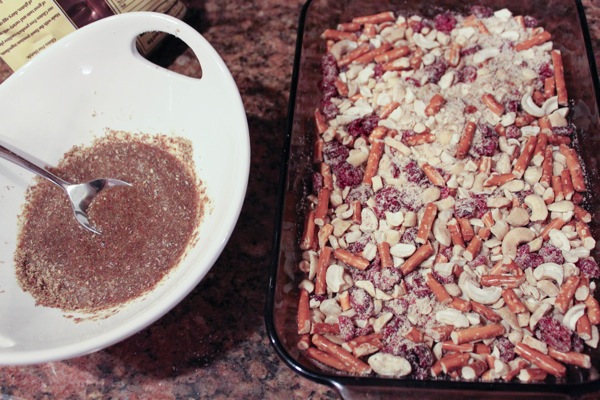 I also skipped the chocolate because bags of chocolate chips don't live long in our house 🙂 They were perfect without the chocolate drizzle- we all loved them!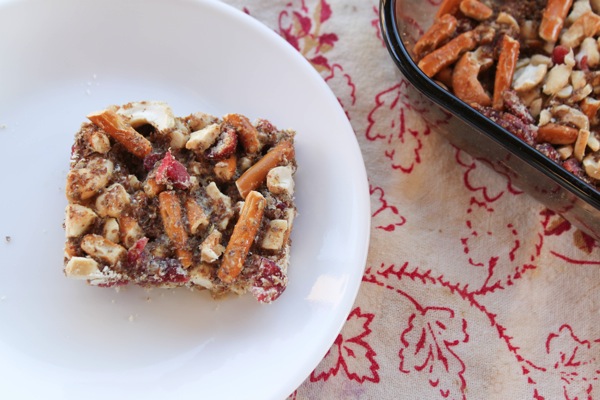 Hope you do, too 🙂
Here's the recipe:
Chocolate Cherry Cashew Bars
Makes 12 bar
Ingredients:
parchment paper, to line baking sheet
3 tablespoons ground flaxseeds (or approximately 2 tablespoons whole flaxseeds before grinding)
1/2 C maple syrup or honey (or a mixture of the two)
1 t salt
1 cup whole almonds, coarsely chopped
1/2 cup peanuts,, coarsely chopped
1/2 cup cashew pieces
1/2 cup dried cherries
1/2 cup semisweet chocolate chips
Directions:
1. Preheat oven to 350 degrees F. Line an 8 x 8 -inch baking sheet with parchment paper.
2. In a small bowl, combine ground flaxseed and sweetener. Mix well and set aside.
3. In a large bowl, combine salt, almonds, peanuts, cashews and cherries. Pour flaxseed-syrup mixture over nuts and cherries and stir until evenly coated.
4. Spread nut mixture on the baking sheet evenly, from corner to corner.
5. Bake for approximately 25 minutes, or until nuts are slightly brown and edges are crisp. The nut layer will be soft but will harden upon cooling.
6. Melt chocolate chips in a small bowl in the microwave or over a double boiler. Drizzle chocolate over almost cooled layer. Chocolate will be wet but will set upon cooling.
7. When nut layer and chocolate have set, pull parchment paper from baking sheet and set bars on a flat cutting surface. Cut nut layer into 12 equal squares, and store in an airtight container. Bars will stay especially crunchy if you refrigerate them.
Nutrition information per serving: 210 calories, 12 g total fat, 2.5 g saturated fat, 0 g trans fat, <5 mg cholesterol, 200 mg sodium, 23 g carbohydrates, 3 g fiber, 17 g sugar, 5 g protein, vitamin A 0%, vitamin C 0%, calcium 4%, iron 6%
Hope you're enjoying your week! <3
xoxo
Gina