-The way Caroline sleeps in the middle splits.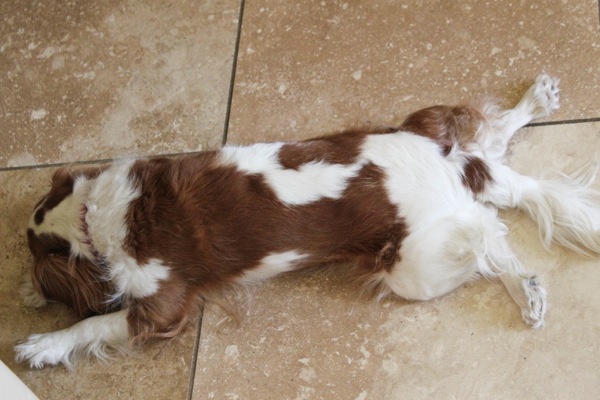 She's quite an accomplished canine yogini.
-Homemade bubbles. Easiest thing ever- vegetable glycerin, dish soap + water. The bubble queen is a huge fan, and it's nice to be able to quickly make more bubble mix at home sans chemicals.
[Side note: I have an awesome little concoction coming up next week on the blog using the vegetable glycerin. Stay tuned!]
-Chocolate pudding with ALMOND MILK. Rocked my world.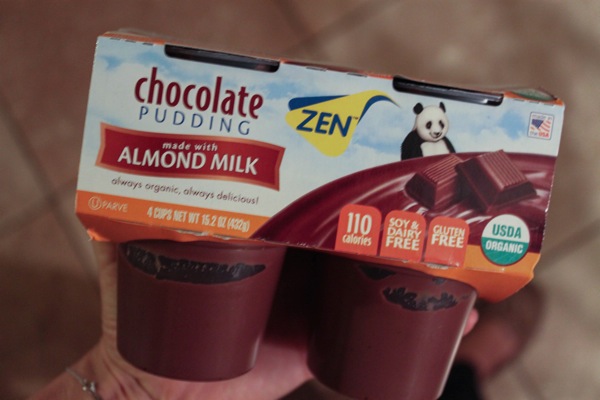 I'm already scheming ways to make my own… unless someone has an awesome recipe? Banana pudding would be great, too 😉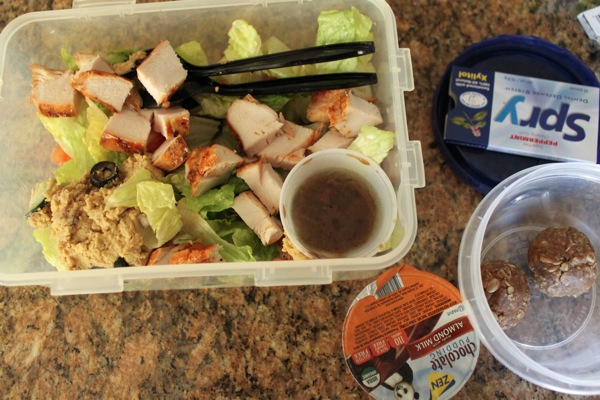 (greek salad with hummus, chicken, balsamic dressing, 2 amazeballs and pudding packed for work)
-This red lip stain. I love the scent and staying powder of this lip balm, and it's the perfect pop of color when I skip makeup.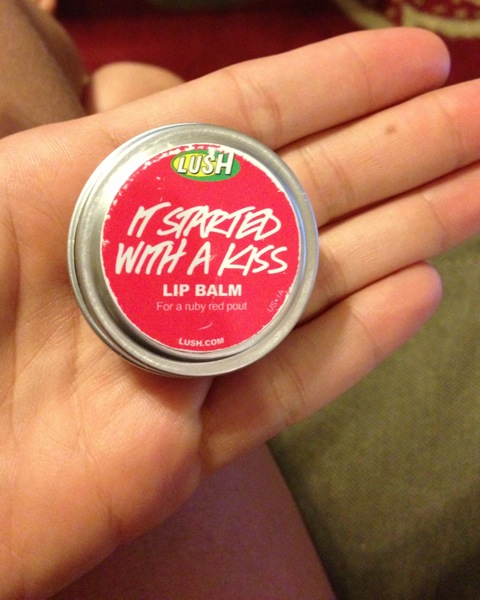 -Our bird condo babies! How stinkin' cute are they?!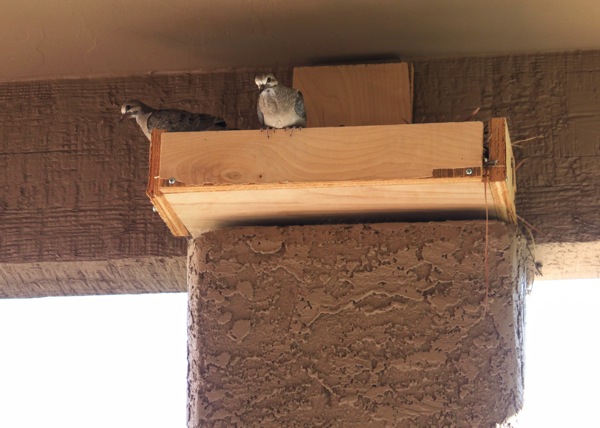 They've been having flying lessons with mama bird… it's pretty adorable to watch.
-Mexican food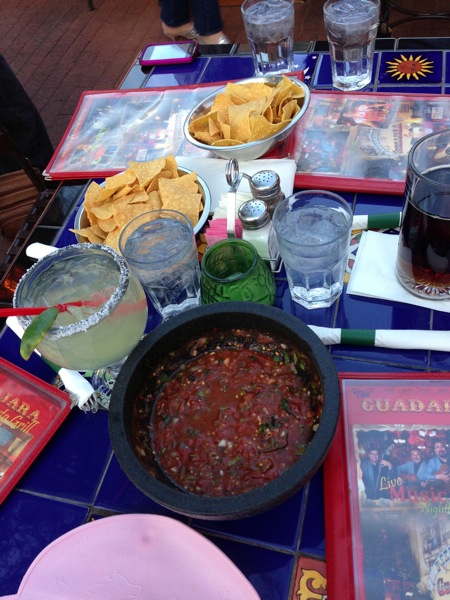 margaritas
and mariachi music.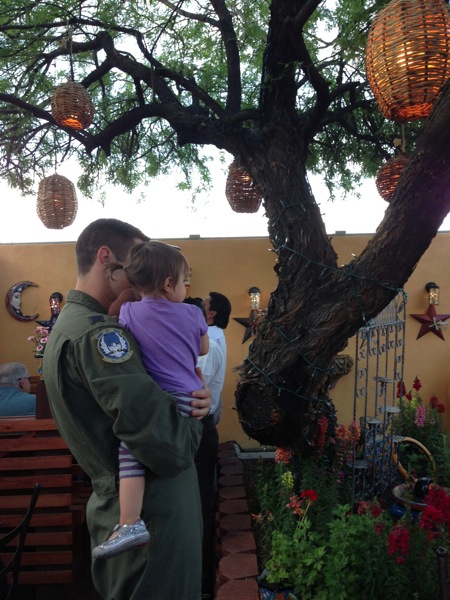 We had an awesome feast at G Grill with Nana and Tata last night. I really love being stationed in Tucson <3
-The fact that my BFF Jeni is coming to stay with us for the long weekend. We have some fun things planned, and I've been counting down the days until she's here! I'm off to grab some fruit and groceries to have on hand, clean up a little bit, and spend the day with lovebug before girls' night tonight.
Hope you have a very happy Friday!
xoxo
Gina
What are you looking forward to this weekend? Any fun fitness events or races coming up? From now on, I'll be teaching a Sunday night Zumba Party class at work. paaaaarrrtttttyyyyyyyy!