It's no secret that I have a major girl crush on Giuliana Rancic.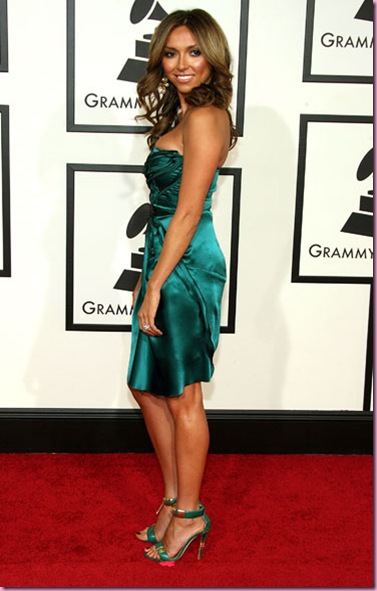 Source
She always looks so classy and put-together, and I would die if I had access to her E! News wardrobe. Since a lot of the styles she wears aren't very realistic in Tucson (let me walk amongst the cacti in my ballgown), I definitely follow a WWGD (What Would Giuliana Do) policy when it comes to more dressy events.
My outfit for the Gatorade launch party was certainly Giuliana-inspired 🙂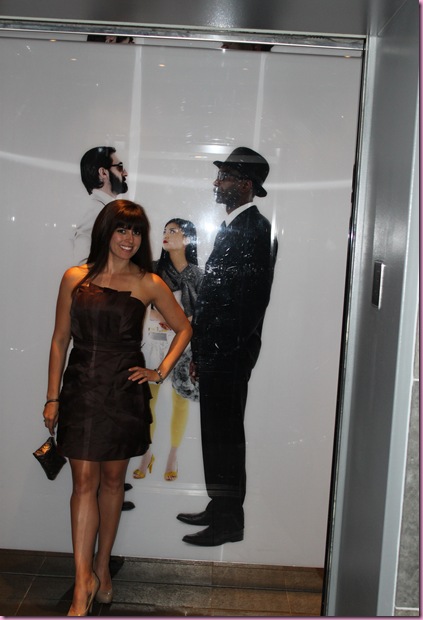 For more everyday, casual looks, I have another style muse: Jessica Alba.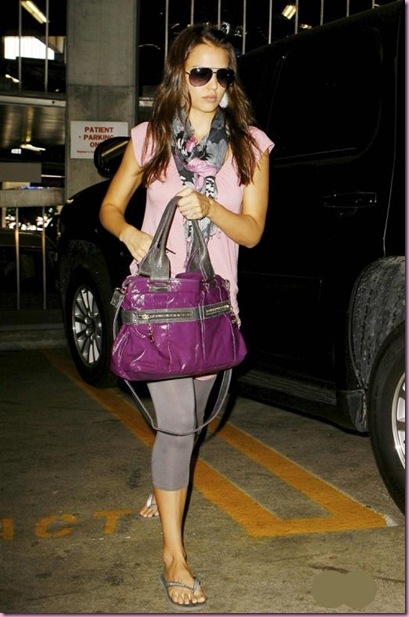 Jessica Alba has AMAZING street style. Even when she's casual, she adds fun touches to her outfits and they go together very nicely.
Here's what Jessica Alba and Giuliana Rancic have going for them, which makes them excellent style icons:
1. They pick a haircut and color that's classic and stick to it. It's REALLY easy to get caught up in funky cuts and colors, but when you look back, your hair is the easiest way to make yourself look dated. Pick something that works for you and stick with it!
2. They step out of the box, but not too far. Giuliana switches things up with more edgy fashions (she experimented with the bold shoulder look for some past events and totally pulled it off), and you can find Jessica Alba rocking grungy boots with a sundress. It's totally cool to play with trends, as long as you keep the main part of your look classic. Pick one extra-trendy item per outfit max.
3. Accessories. Both of these girls have KILLER accessories, from funky jewelry, handbags that make my heart swoon and unique shoe collections. Even if I don't copy their entire outfit, I'll pay attention to the smaller details and be mindful during my next shopping trip.
Tips for finding your style muse:
1. Go for someone with similar characteristics to yours. Obviously, I don't look like Giuliana or Jessica, but we have the same Italian-Hispanic olive skin tones, dark eyes and brown hair. Colors and styles that look good on them have a better chance of *matching* me.
2. Think about your inherent style and find someone who mirrors that. Vintage? Zoe Deschanel. Girly? Lauren Conrad. Preppy? Reese Witherspoon. Classic? Kate Middleton. Find someone who matches your style ideals and Google away, or check out tabloid magazines (my ultimate guilty pleasure). [A tip: google from your phone. Last time I googled "Jessica Alba style" a worm attacked my computer]
3. Don't feel like you have to fashion/shop overload. Use pieces you already have to mimic styling techniques, and go from there. This way you can experiment before you commit.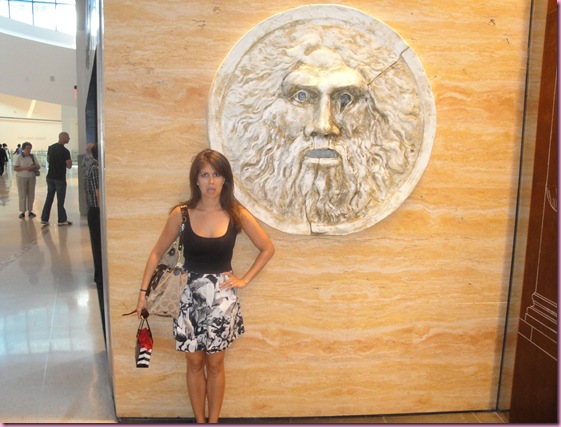 Do you have a style icon or inspiration? How would you describe your style?