My Rent the Runway Unlimited Experience
Today, I thought I share my experience with Rent the Runway Unlimited so far! I first signed up for RTR Unlimted a little over a month ago when I asked a good friend where she had bought a dress. She always has the BEST dresses, and I was obsessed with this one. It's floral, a little lacy, dressy and casual at the same time. (It's the ERIN Lilly of the Valley dress.) Her secret: RTR Unlimited.

How Rent the Runway Works
-For about $130 a month you get access to 3 pieces at a time from the RTR Unlimited collection.
-You can switch out the pieces as many times as you want during the month, exchanging for different options. This is free with your subscription. So, you can wear something once, send it back in your pre-paid blue bag, and get something new in a couple of days. Also, if you love something so much you want to hang on to it for the entire month, you can do that, too. (I wish I would have done it with this Tory Burch dress!) You can also purchase your fave items at a discount.
It was my first full month doing it, and I got 9 dresses during that time. The best part: they were all designer ($$$$), and I could wear them as many times as I wanted, whether it was for a wine date with friends, night out with the Pilot, or special event.
Here are two from the current rotation for our Palm Springs trip:
Mara Hoffman Sunset Flight shirtdress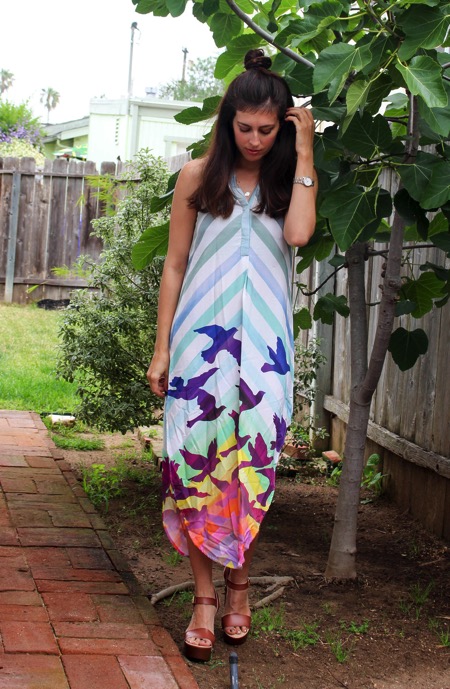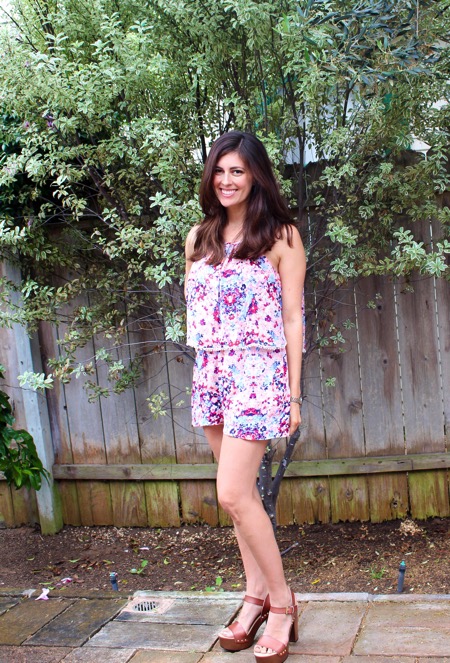 and some of the ones I've worn previously:
This Mara Hoffman Maristar Lilic dress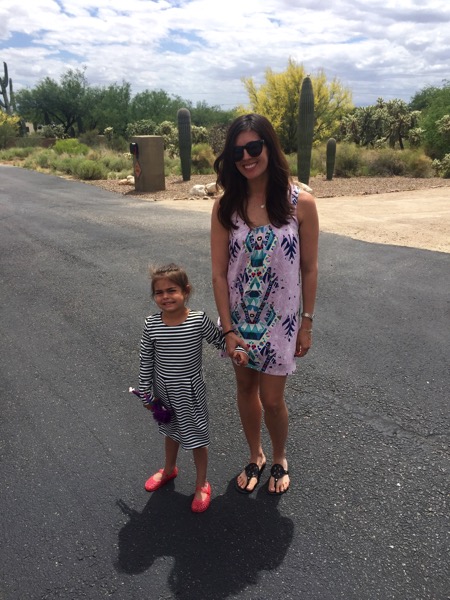 This Tory Burch Gigi Shirtdress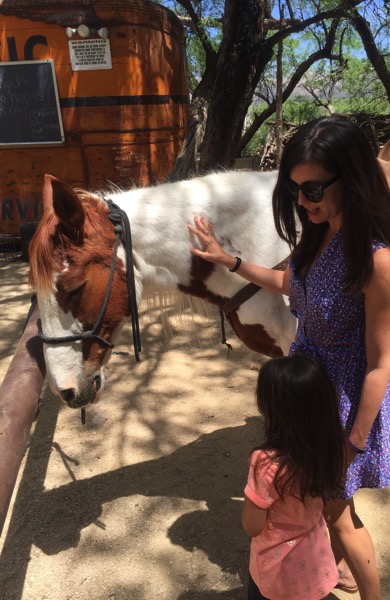 This ERIN Erin Fetherson Peach Beckley dress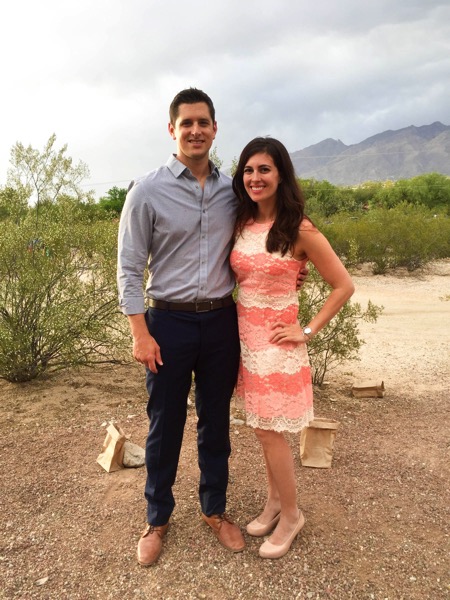 Rent the Runway Unlimited Pros
–I can try out items from different designers without committing to anything. If something doesn't fit or I don't like it, I just send it back. This only happened twice, and everything else was a keeper.
–It allows me to try out trendy pieces without committing to buying them. I've found that I personally prefer to spend more money on classic pieces that will last, but I still love trendy pieces -just not always spending a lot of money for them. $130 is pricey, but for the cost of all of the clothes I wore (at least 3k worth of designer dresses and rompers), it was worth the cost to me.
–They have a great mix of casual pieces, dresses, formal dresses, and accessories. Also, there are usually reviews and pics from other users so you can decide how the sizing and fit runs on fellow non-models. 🙂
–It got me out of my post-childbirth fashion funk. When you're used to wearing maternity clothes for so long and constantly feeling uncomfortable, it's a strange transition back to real clothes. It's also easy to feel frumpy. This has definitely been a fun way to switch things up!
–I love their efforts to be more green -they use a reusable blue bag for shipping instead of boxes/envelopes. Now if they'd just ditch the plastic wrap around the clothes…
–I haven't had a ton of luck with RTR for one-time rentals because the clothes didn't fit my short body/torso properly. This way, I've been able to easily try out different sizes without the financial commitment each time.
Rent the Runway Unlimited Cons
–It's expensive.
–You have to wait a little while to get your new clothes, but it was shorter than anticipated. I thought I'd be waiting forever (and cancel it because it wouldn't be worth it), and usually shipped my clothes and received new ones within 3-4 days.
–Not all of the items are available on Unlimited, but they constantly switch up the selection.
–It could be weird if you don't like wearing clothes other people have worn. (For the record, the company dry cleans them before shipping and everything smells fresh upon arrival. Some of my items have arrived with the brand new tags on.) My friends and roommates and I always shared clothes in college, so this is NBD to me.
Have you tried this or anything similar? Where's your favorite place to shop?
xoxo
Gina
Heads up: I'm not affiliated with the company in any way, and pay for my subscription using my own dinero. If you use my referral link, we each get $20 to spend and you'll get your own referral link to share with others after signing up.