Hi friends! Happy Friday! Hope you have a wonderful weekend ahead! What are you up to?
This past week, it was just the girls, since the Pilot was traveling for work.
While it was definitely a lot of work to run the fort by myself (single parent friends, I bow down to you), we also had so much fun together. We spent lots of time playing on Liv's rug in her room,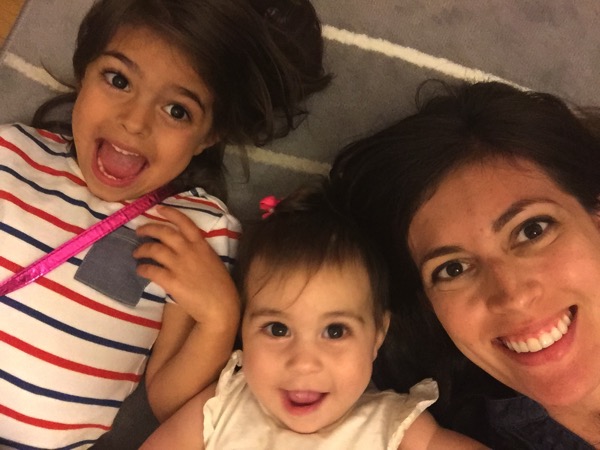 and P is THISCLOSE to crawling!!. We made cookies, Liv and I went out for a Menchie's date, and we all played at the park. Somehow the cooking gods enabled me to make dinner each night (wahoo!), with the exception of one night we all headed to the park for a Panera takeout picnic.
When the Pilot got home last night, we high-fived each other, and I'm off to Palm Springs with some girlfriends this morning. We live in various areas of the US (and have all lived in the same city at one time or another) and since moving season is upon us again, we knew we had to plan a little trip and hang out. I'm so excited for the weekend ahead! If you have any more recommendations for Palm Springs (I've never been!), please send them my way. I'll also be Snapchatting and Instagramming the fun. 🙂
In standard Friday fashion, here are some faves from the week and around the web. I always love to hear what you're enjoying, too, so please join the party in the comments section if you would like!
Happy happy Friday!
Getting back in the gym! I had my first workout on Wednesday, and did a leg, core and cardio workout from the post baby bod plan. It felt AMAZING. And wow, I'm sore. I forgot what that felt like, and missed it in a weird way. 😉 It's good to be back! Also, I was feeling pretty discouraged when I got my splint off because I could hardly move my thumb. It is doing so much better, so I'm hoping that doc will give me the all clear on heavy weights next time I see him. YAS.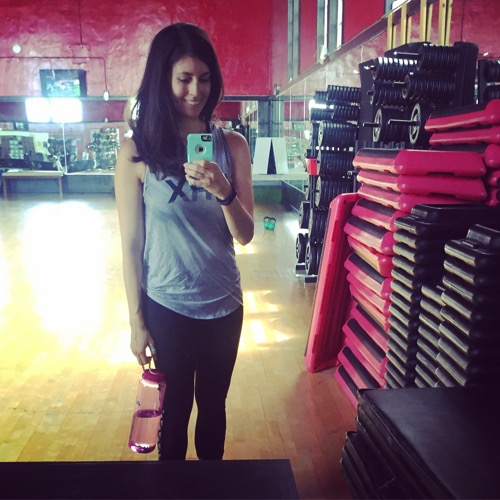 This argan oil blend. (<— autocorrect tried to change that to "organ" oil blend. Um, no.) I've been mixing it with my favorite tinted moisturizer, and it gives it a nice finish. It's not as matte and feels hydrating. I got this one as part of a Josie Maran set and will definitely pick up a full-sized bottle when it's out.
Salad a Day in May is going strong! Thank you so much for tagging me in your beautiful salad pics.
Here are my salads from the week:

Brain food (sweet potato, kale, chicken, spices)
Salad with chopped veggies, avocado, and kombucha from the Liberty Station Market
Chopped veggie salad I made with a couple of dinners: greens, carrots, bell pepper, avocado
Panera side salad, with a glass of wine as big as said salad 😉
Ways to practice self care with kids.
The pictures from Cal's photo booth are still making me laugh. The Pilot ate his plate of Mexican food in this entire set hahah.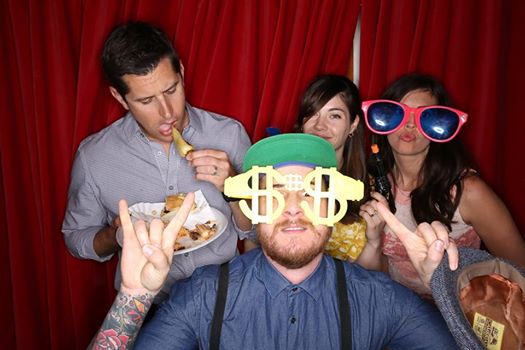 Yoga may improve memory better than brain training.
Why the low fat and low cholesterol diet craze was a giant fail.
And now, the P smile of the day.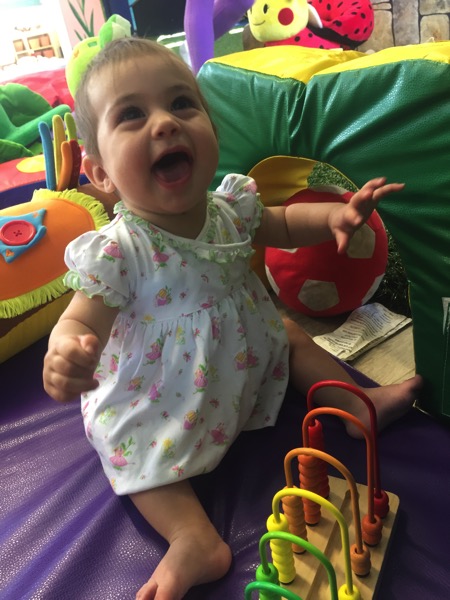 Have a wonderful weekend!
xoxo
Gina
A workout to try: this total body compound crusher. It has some of my favorite exercises to challenge multiple muscle groups at the same time.